Disclosure: This blog contains affiliate links which I may earn a small commission from if you purchase through them, at no extra cost to you.
gtag('config', 'UA-136794034-1');

We all know that daily brushing of our teeth is very important for dental health. The recommended three minutes of brushing twice a day can seem like a lot of work for our little ones. This plaque attack activity was just what we needed!
Miss 4 was having one of those days when everything was just taking to long- including brushing her teeth. What better way to explain the importance of this task than a visual representation.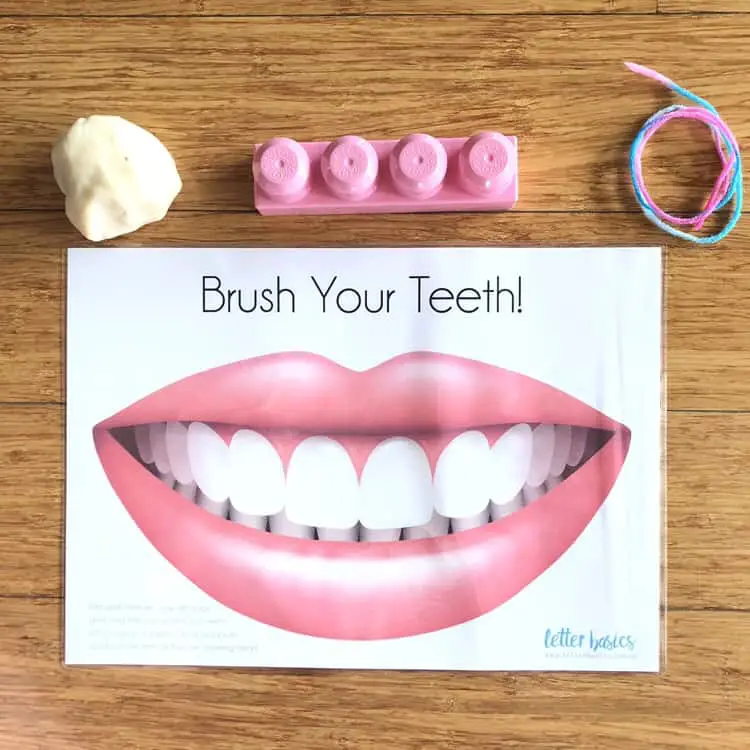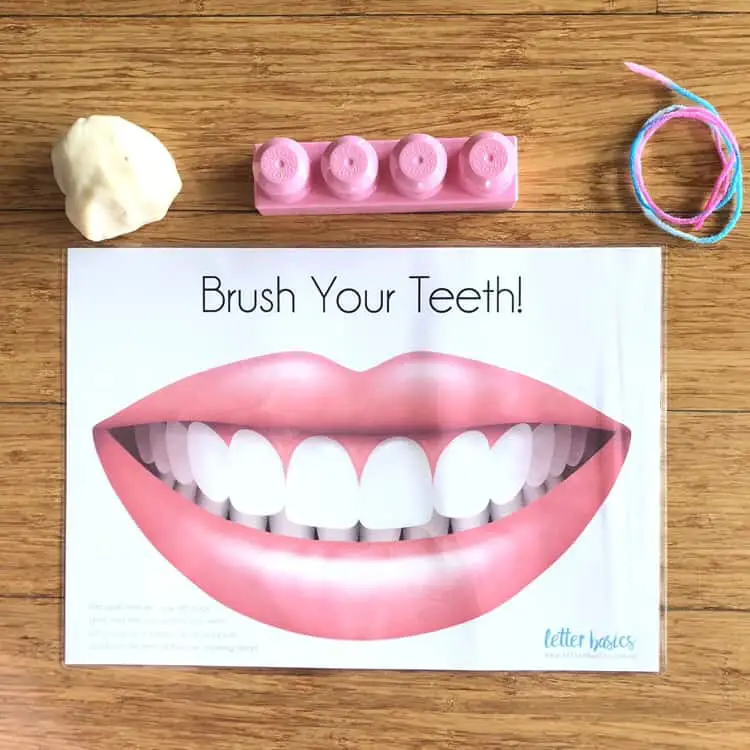 Fine Motor Plaque Attack
We had enjoyed this activity about a year ago at our Smart Buddies Playgroup run by the Roseworth Child and Parent Centre with our play leader, Emi.
Setting up your Plaque Attack
All you need for this activity is:
Play brick with nodes (we used a Mega Block)
Wool
We used nude playdough to represent plaque and germs that can build up on and around your teeth if you don't brush them.
Push the playdough between the nodes of the block. The nodes represent your pearly whites. We used a bit of playdough to secure our 'teeth' to the mat too.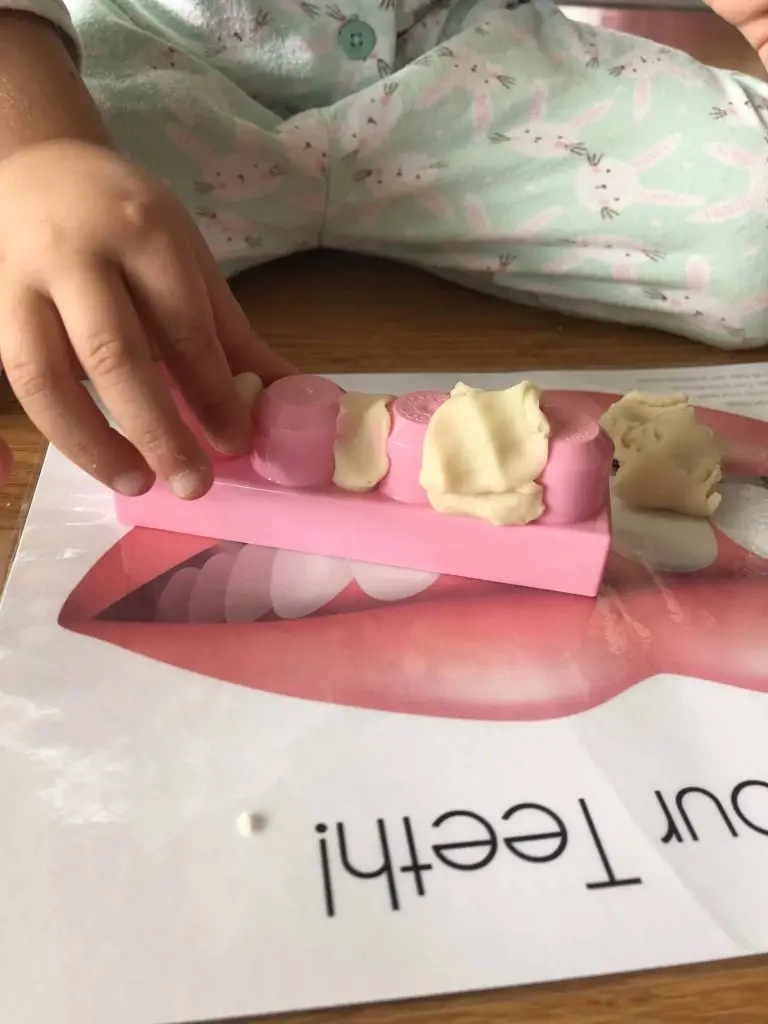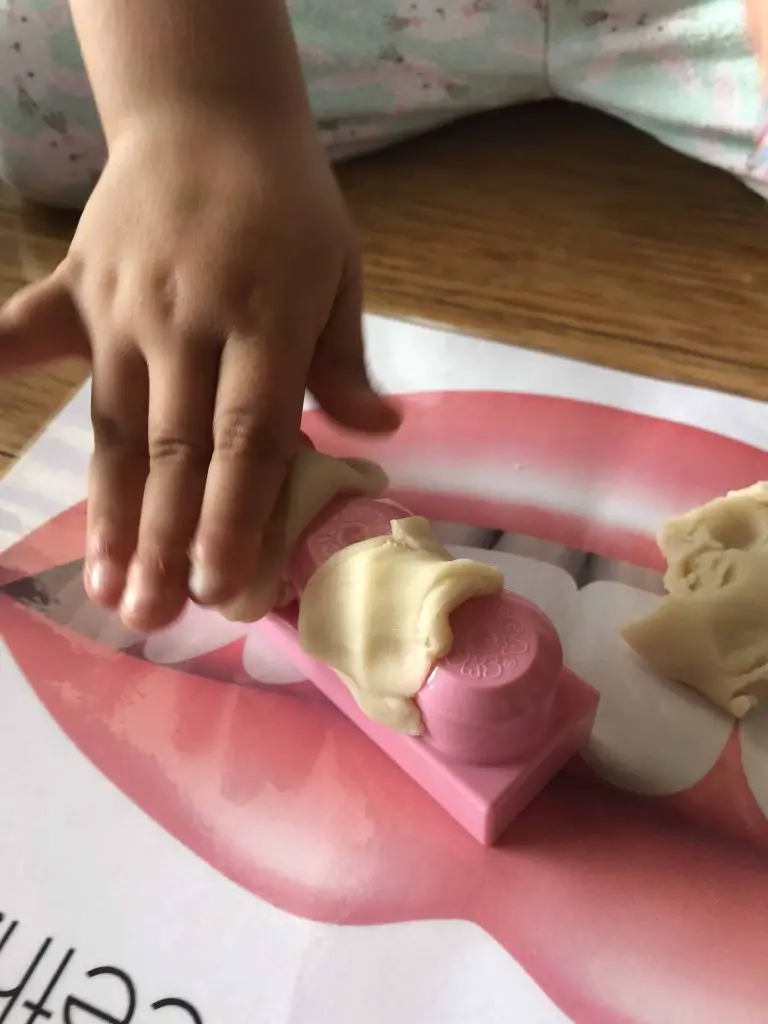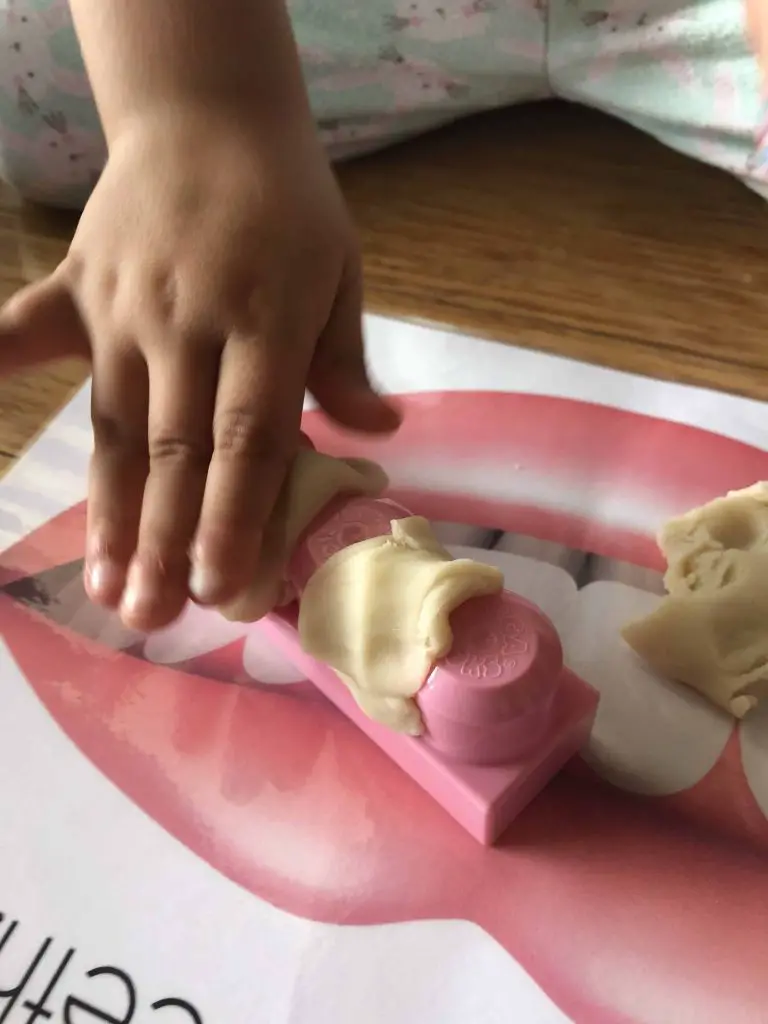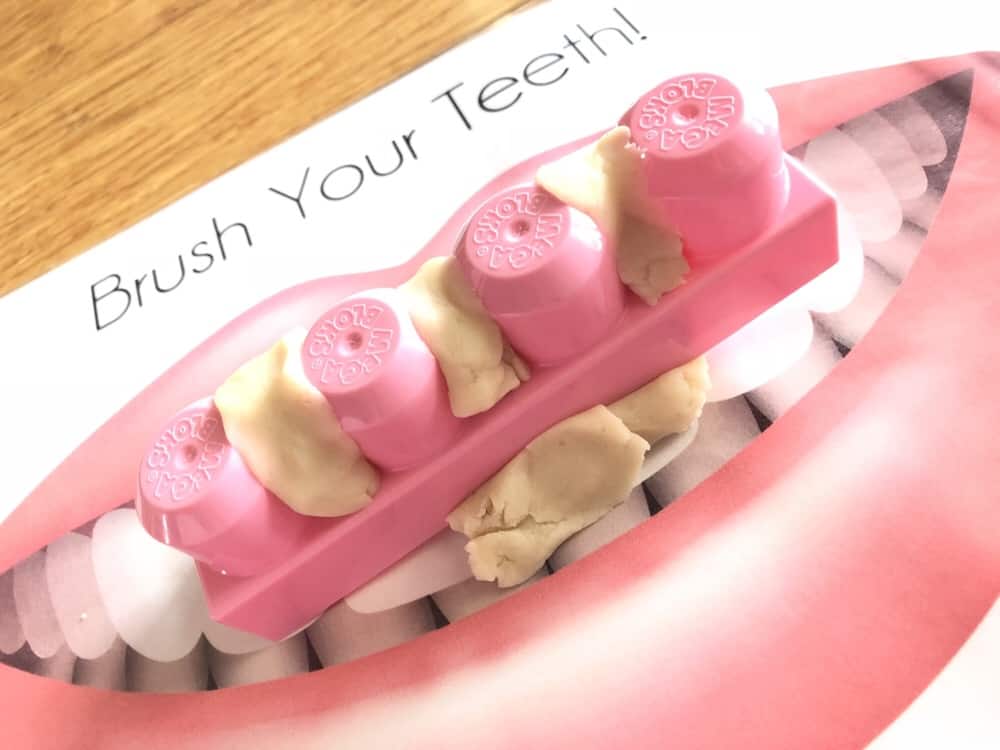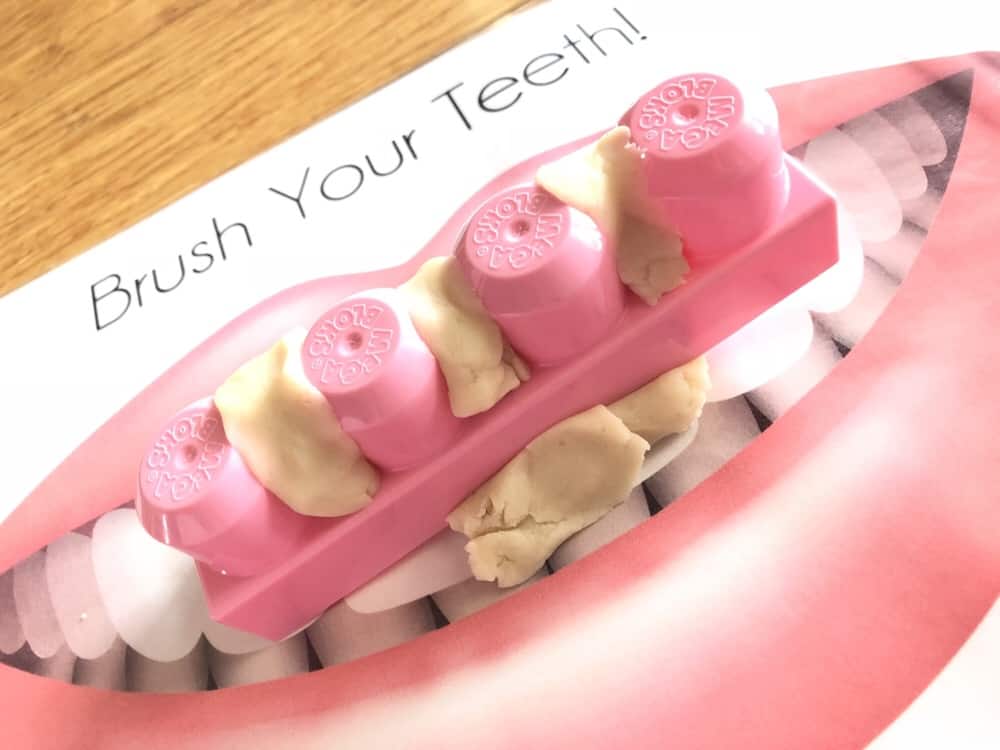 Once our plaque and germs were in place, we wound the wool, aka floss, onto our fingers, pulled it tight and got busy flossing.
Now, I had set this activity up for Miss 4. It did however catch Me 10s attention as he had a sticky beak into what we were up to. Within minutes we had a full set of mucky teeth set up for him to floss too!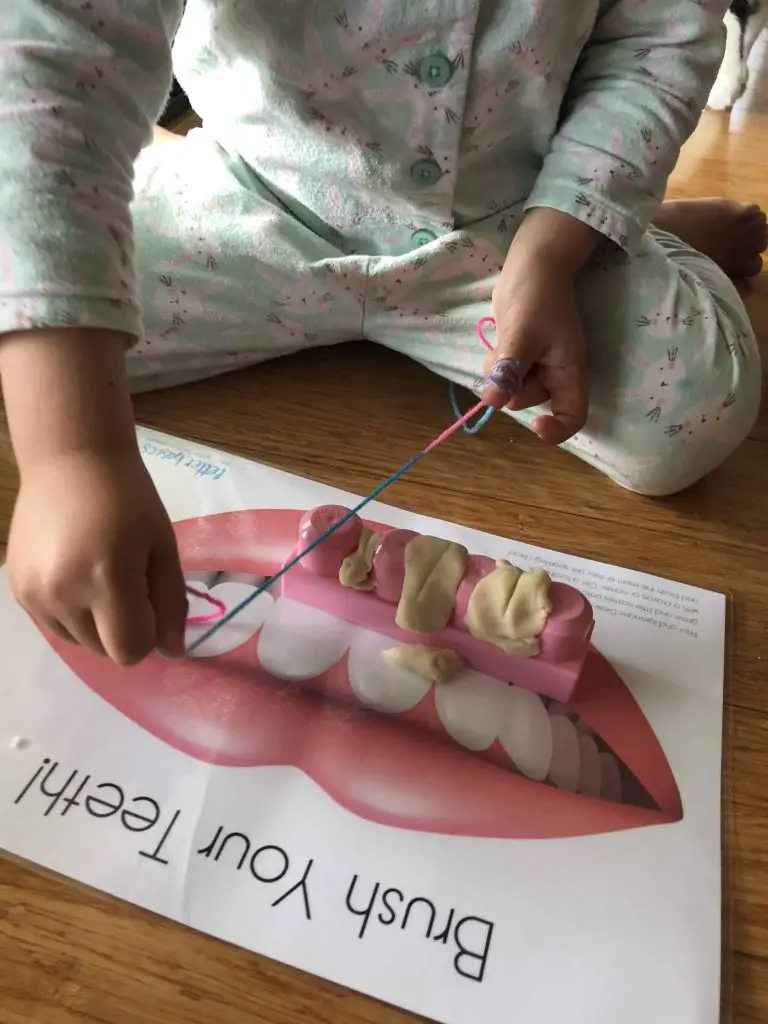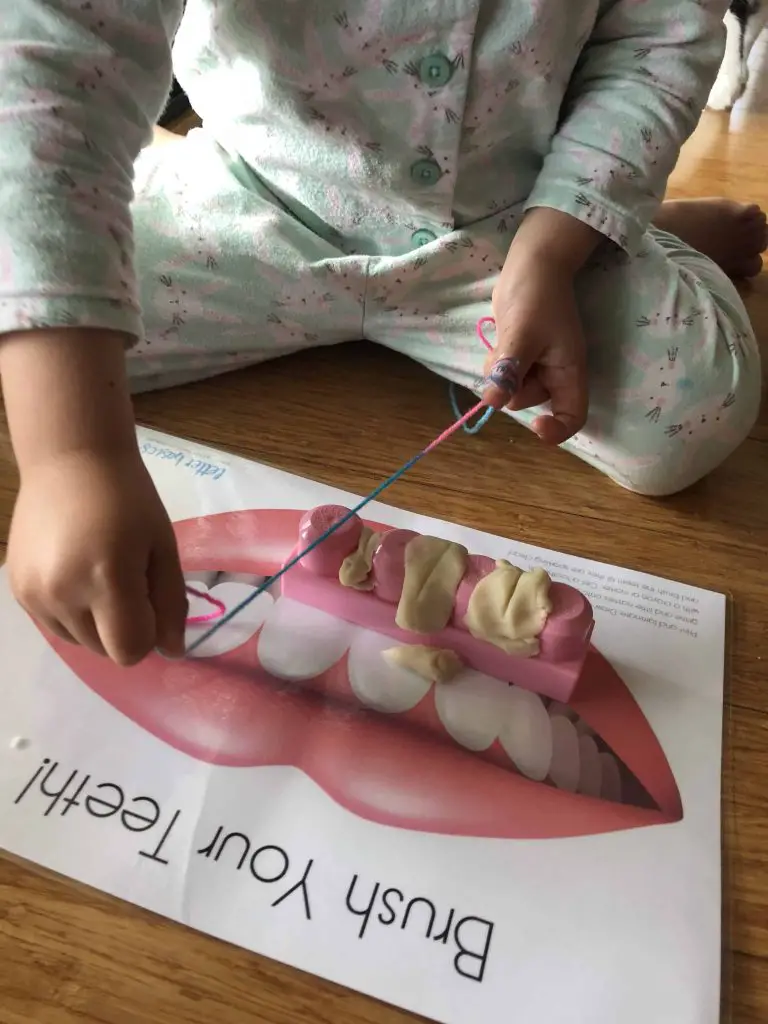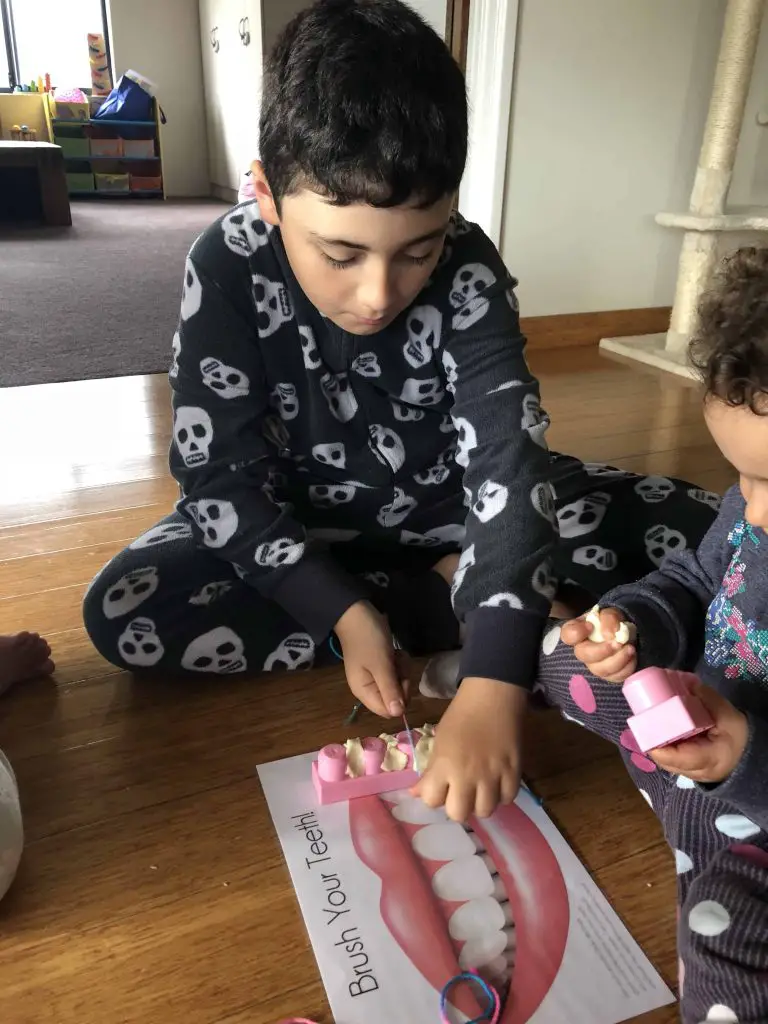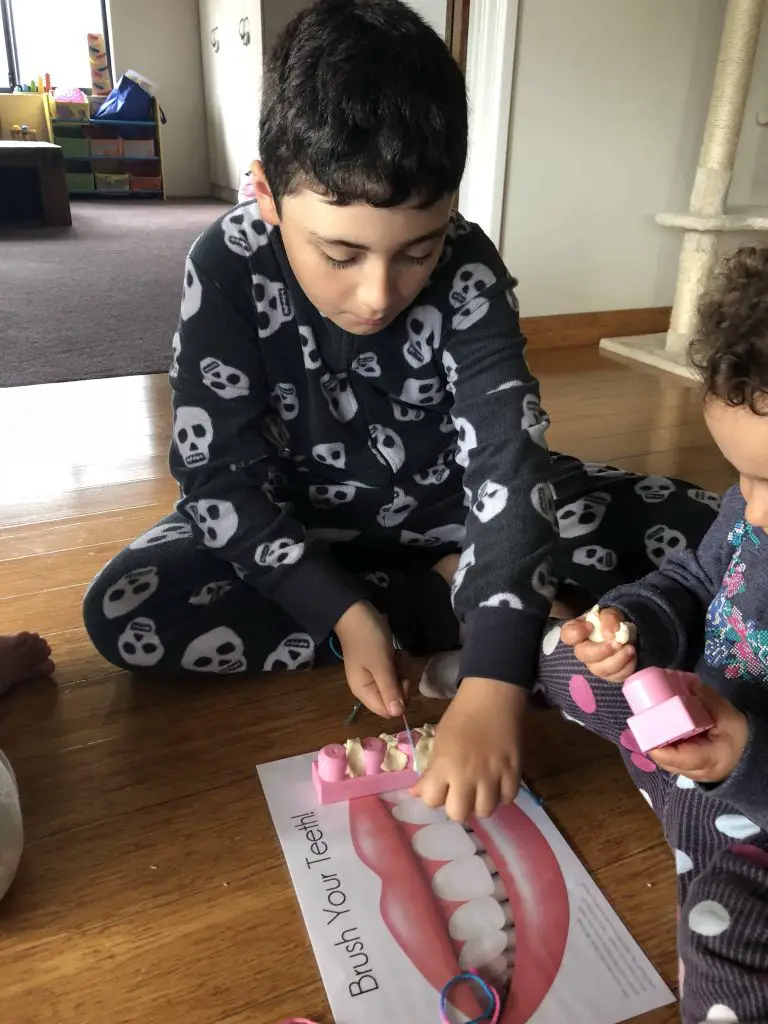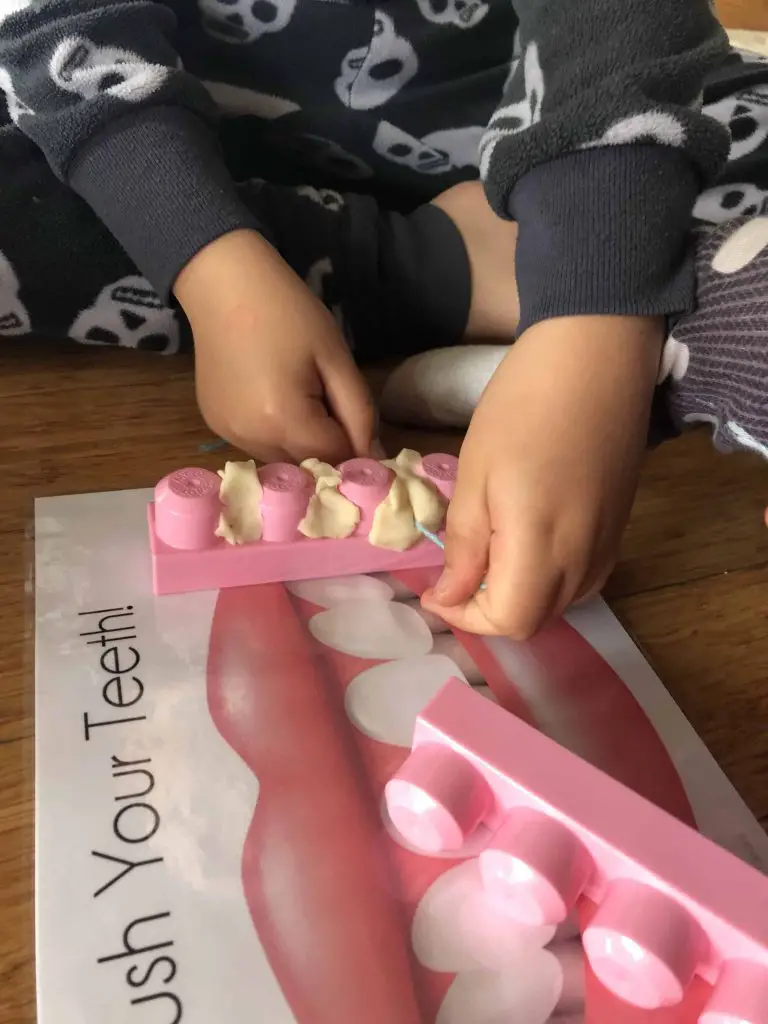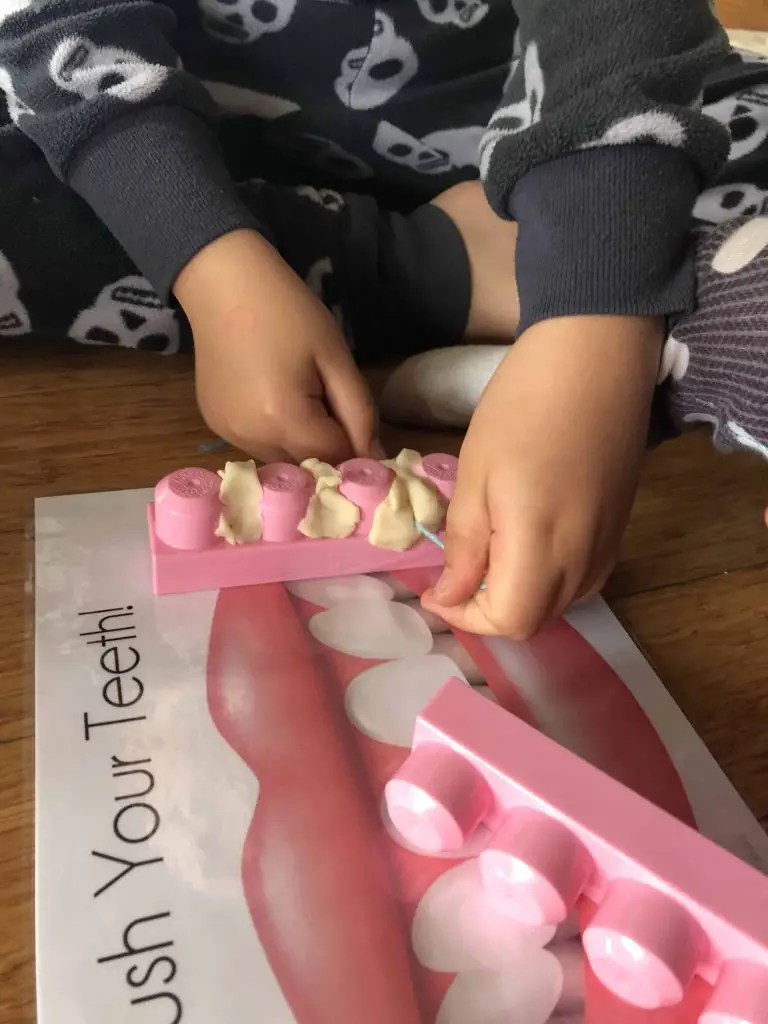 It took a few moments to fine-tune the correct technique to remove the plaque. The wool needed to be taunt enough to cut through the playdough and manipulate it loose.
We had playdough plaque sliding out from between our teeth beautifully! It didn't take long before our teeth were smooth and free of cavity causing germs!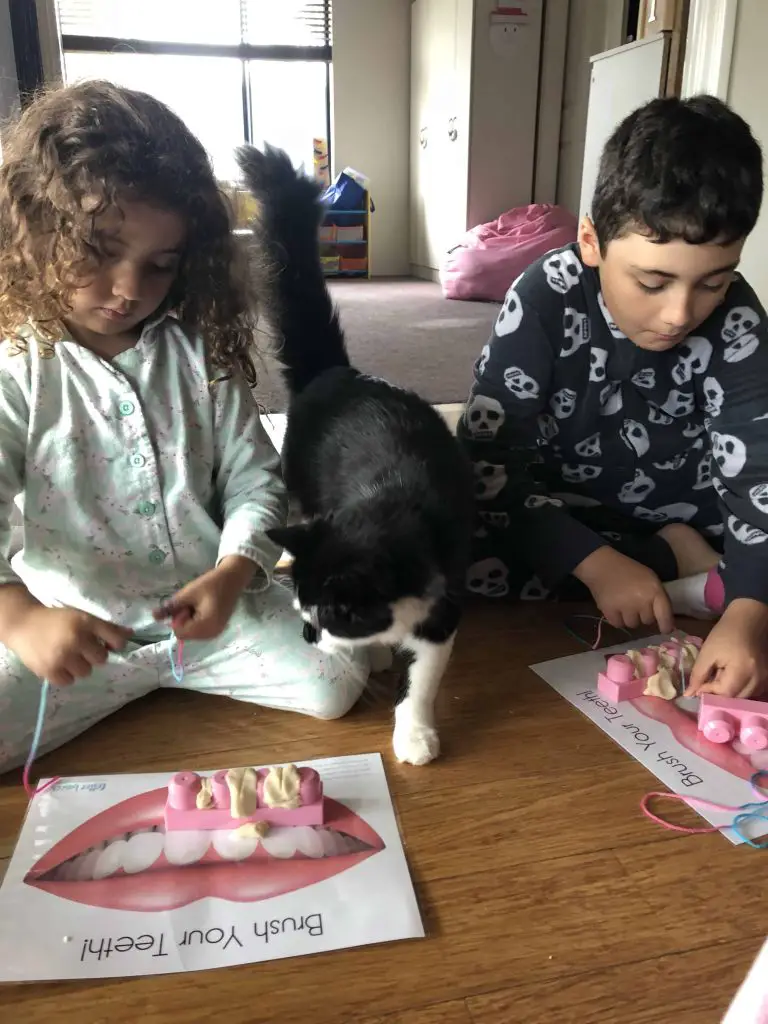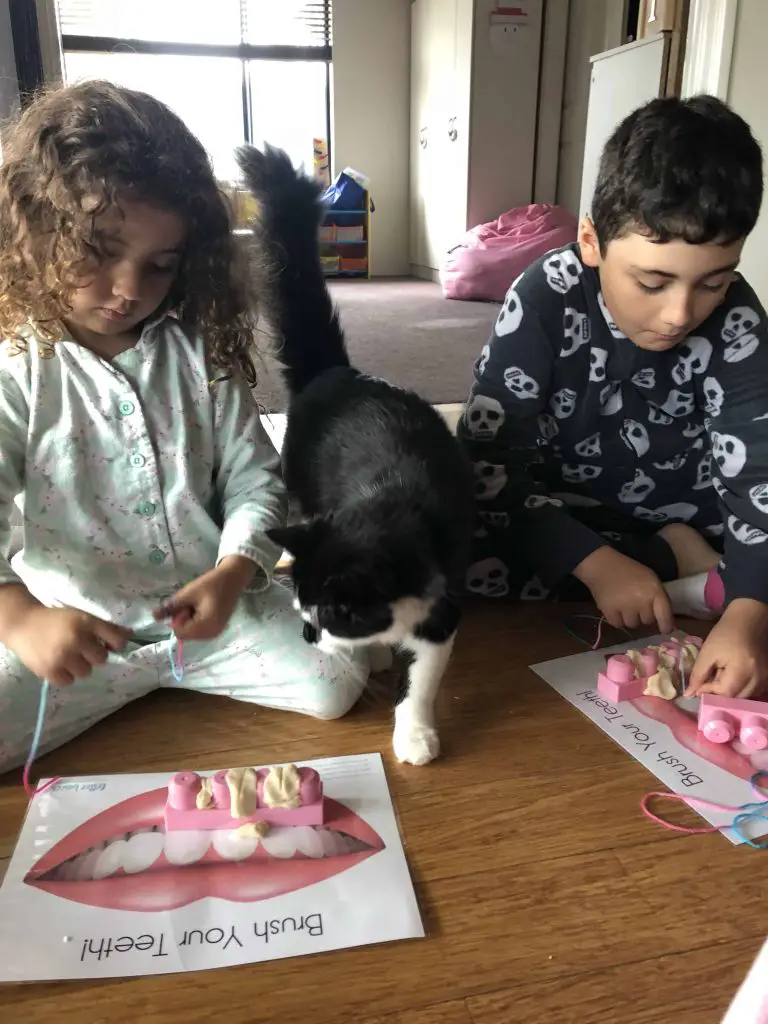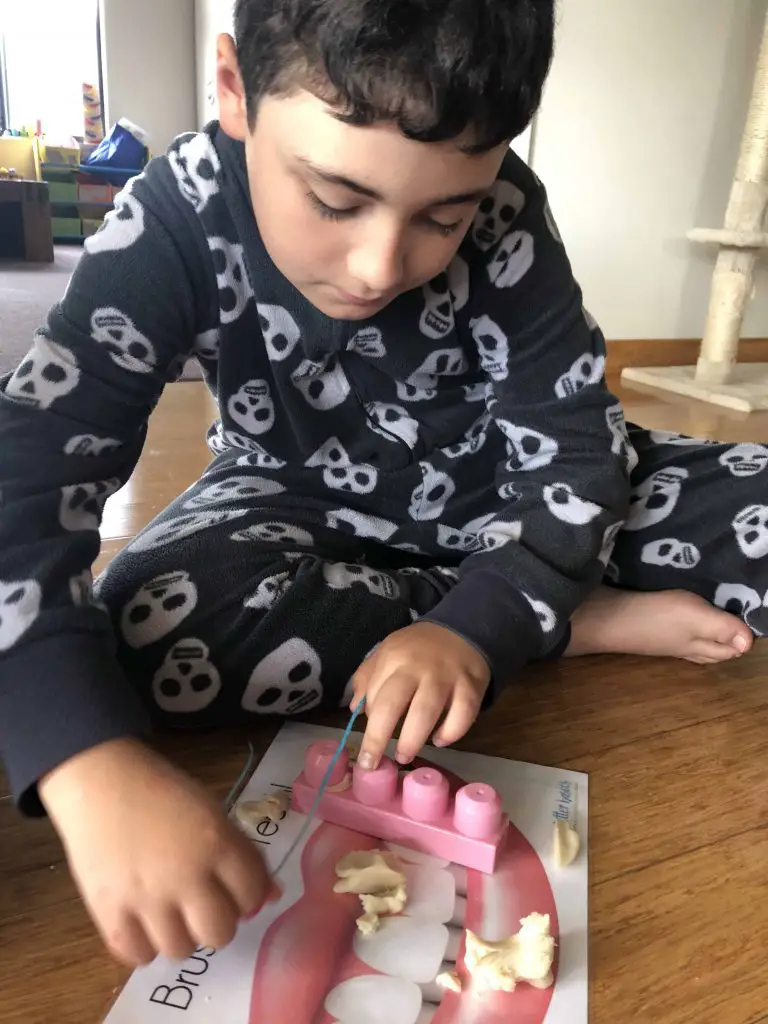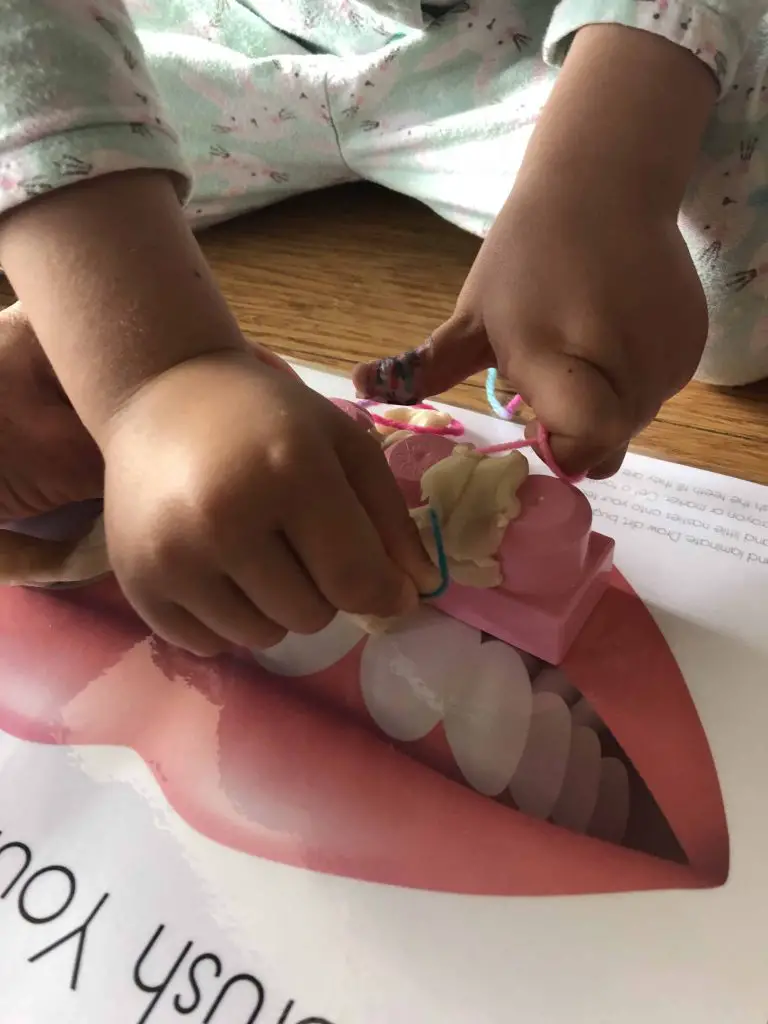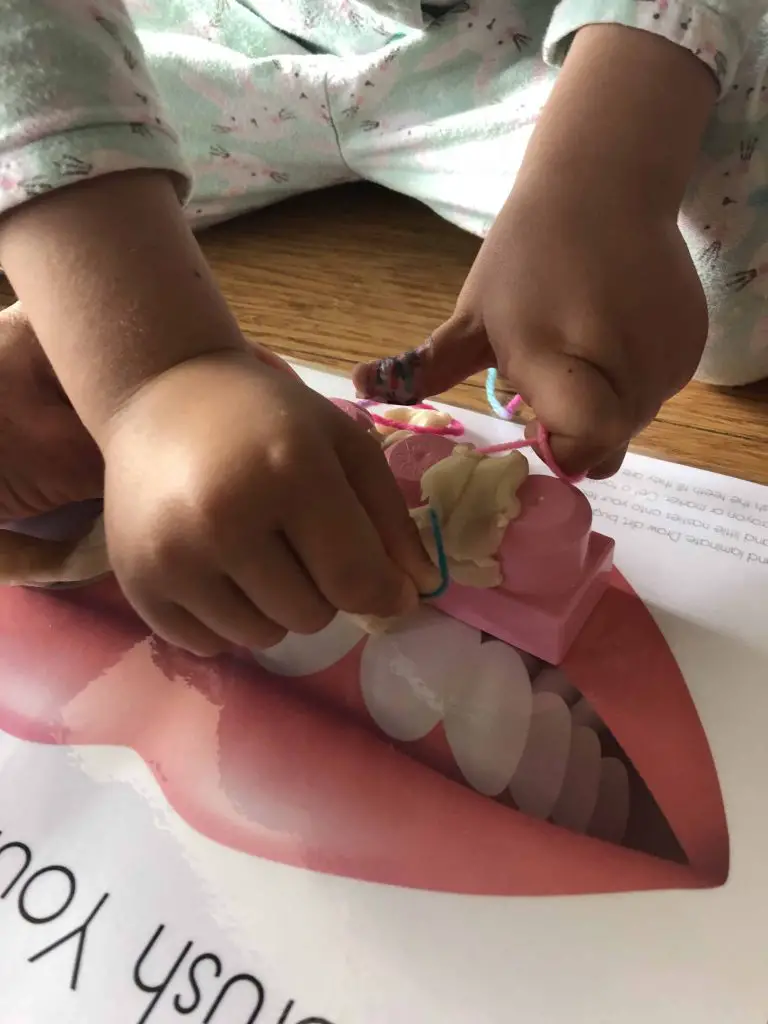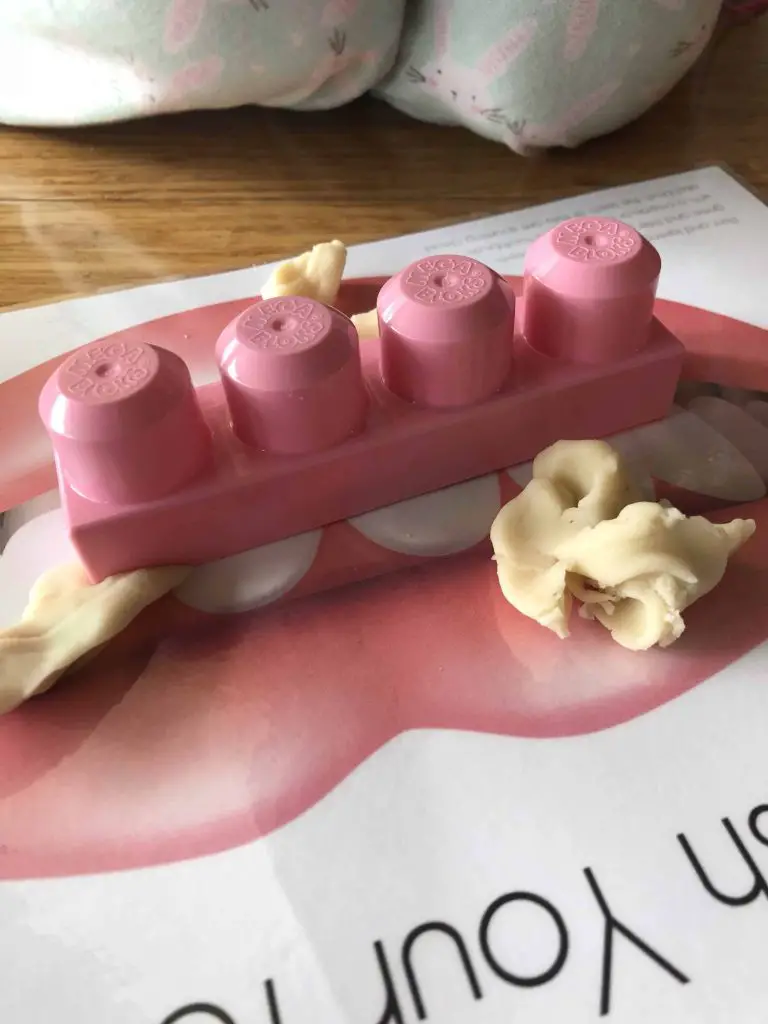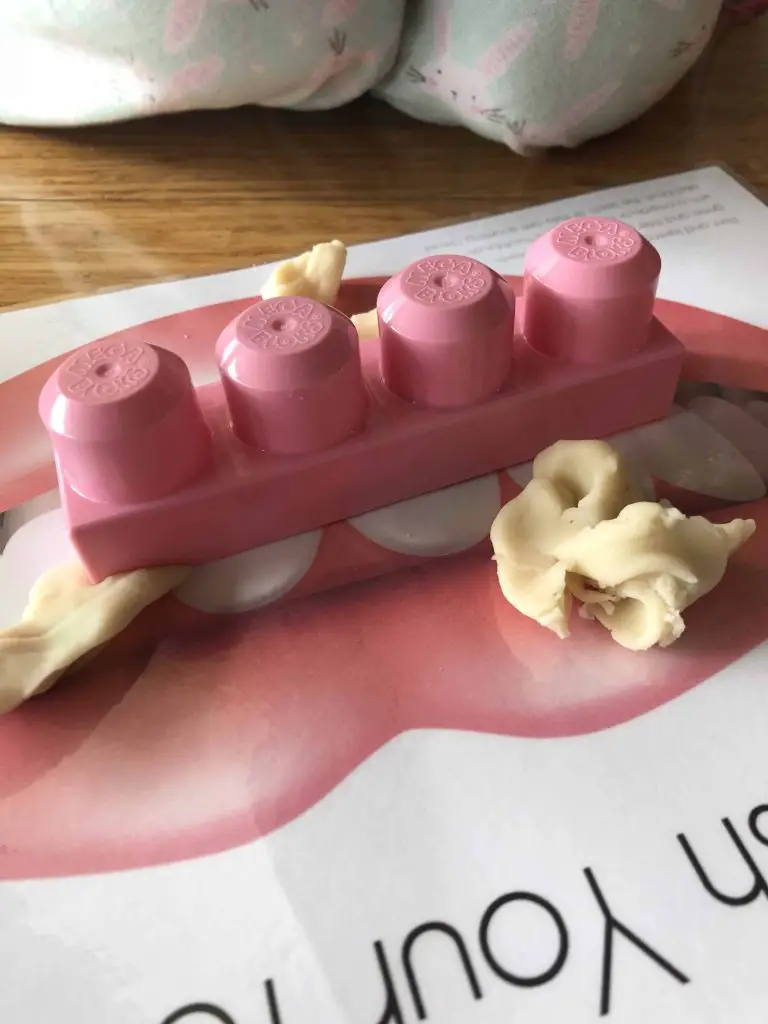 While the main goal was to establish an understanding of the importance of regular brushing and flossing, there were other educational elements to this activity too.
Fine motor skills
Bilateral coordination
Cause and effect
Applying suitable pressure
Problem solving
Logical thinking
Sequencing events
We enjoyed this plaque attack a couple of days ago now and since I have had no resistance from Miss 4 when it comes to looking after her teeth – success!
Dani D x
Disclosure: This Blog does contain affiliate links which I may earn a small commission from if you purchase through them, at no extra cost to you.