play resources that we love!
These resources have been a lifesaver many occasions at our place. Whether they have been used as they are, or inspired creative play, they have offered so much value to our every day play.
If you are needing simple, inexpensive play ideas that offer your child meaningful play opportunities to develop life skills, this collection of resources inspires play based learning. Your child will be engrossed in play that will be promoting their learning and development – and they will be none the wiser!
Not only will your child be refining those all-important life skills, but the memories and quality time spent with you while they are playing will also establish a solid foundation for meeting their basic needs required for life long learning.
I hope your family finds these resources as valuable, as what we have!
Dani D x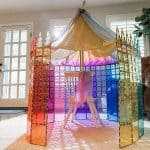 Connetix Tiles
Connetix Tiles allow children to construct 2D and 3D shapes, using their imagination and creativity to play and build. Our magnetic tiles encourage cognitive development, spatial awareness, hand-eye coordination, fine and gross motor skills and help children build knowledge around scientific and mathematical concepts – all through PLAY!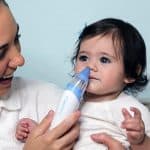 Snotty Three Nasal Aspirator
Perfect for newborns, babies, toddlers and pre-schoolers, this winter essential is a must for every home. A unique, natural therapy for treatment of colds, flu, sinus, allergies and teething-related congestion, kids can naturally breathe through their nose thanks to this electric nasal aspirator that helps to keep nasal passages clear in a gentle and effective way.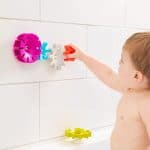 Boon Bath Building Cogs
Introduce your bub to the world of engineering and make bath times fun with this cogs bath toy set! These cogs suction to the bath wall and spin when water is poured over them. Positioned correctly they run like a well-tuned machine. Use them with the Boon pipe bath time set for maximum motor skill fun!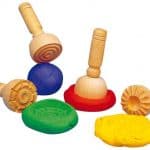 Wooden Play Dough Stamps and Rolling Pins
Featuring four different surfaces which will create unique and usual textures & patterns in play dough. They can also be used for painting, in the sandpit or for making cookies. Little hands will be able to easily grip onto the handles and create a masterpiece all of their own.