Disclosure: This blog contains affiliate links which I may earn a small commission from if you purchase through them, at no extra cost to you.
Have you ever had that feeling, when you discover something new and your discovery just makes sense? Scrolling through Instagram one night, I came across a product that just made perfect sense – a trolley strap!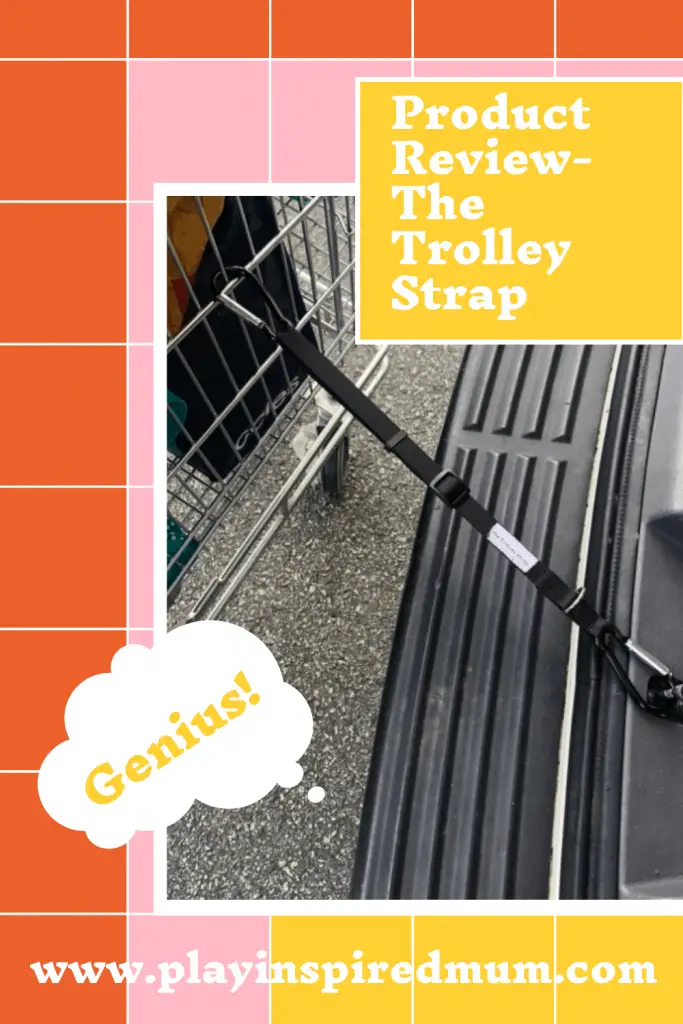 Product Review – The Trolley Strap
Long gone have times when just popping into the grocery store has meant just that. Since becoming a Mum, grocery shopping has become a strategic mission to save time, remember everything, ensure the colds stay together, and ensure the kids make it back home. With years of practice, I have got the weekly shop down to a fine art. This is except for the trolley. The trolley, full to the brim with shopping, is held in place next to the car by my foot behind the wheel as I try and unload it while keeping the kids safe. STRESSFUL! Until… until I came across The Trolley Strap.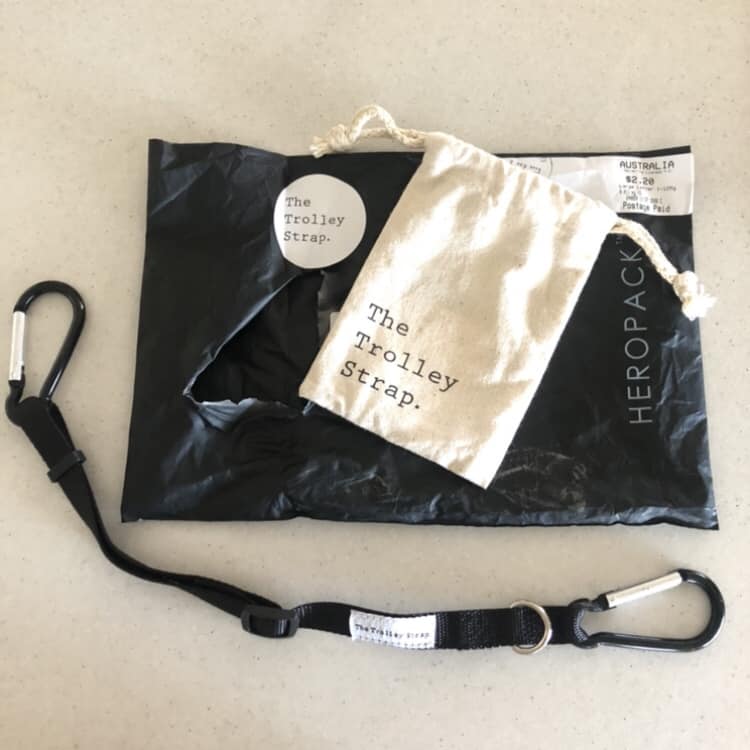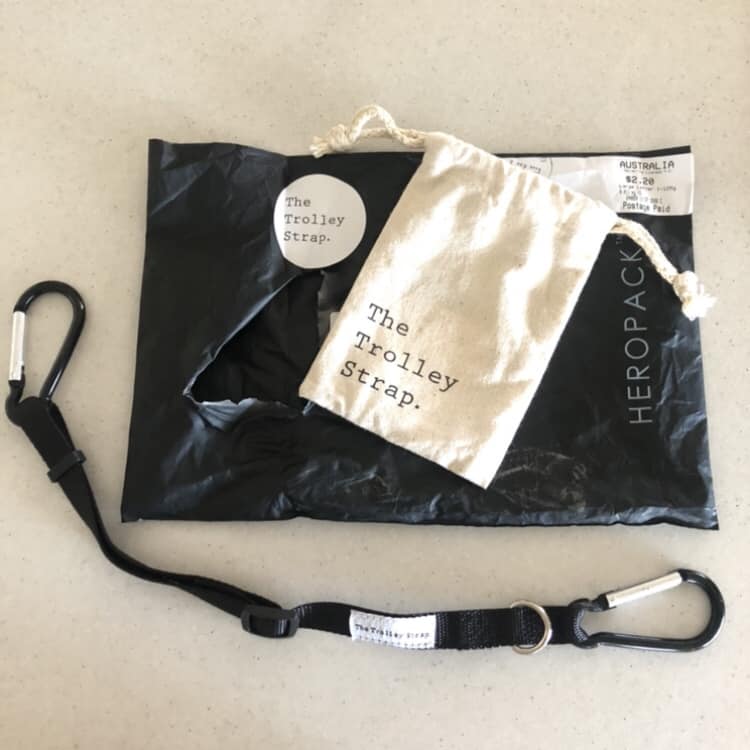 How it Works
This ingenious invention secures your trolley to your car with a couple of snaps of two carabiner hooks. Low and behold, the trolley no longer rolls away! No more stretching from trolley to a child or unloading with one hand or having to be mindful of a runaway child AND runaway trolley.
I was fortunate enough to be gifted one for us to trial and review.
The trolley strap comes with its own neat carry bag. This handy bag has proven great to store the trolley strap in my handbag along with reusable shopping bags. Whilst in the store, I secure the strap to my trolley to act as a handle for Miss 3 to hold onto. She loves the novelty of holding onto the strap rather than the cold metal of the trolley. Once we are headed into the car park, I simply open the boot of the car, secure the loose end to the car and its happy days.
The Verdict
I am so glad to have come across this useful invention. The Trolley Strap really has made navigating both my children and the trolley a breeze. It is discreet enough to have in my bag, simple and effective in its use, and totally affordable!
The lovely Natalie, brains, and founder behind this amazing device, has even set up a coupon code to give my readers a whopping 20% discount! Use code 'PLAYINSPIREDMUM' at the checkout to save!
I am so happy with our Trolley Strap – I hope it helps your family too, all while supporting a Mummy-run small business!
Dani D x