Disclosure: This blog contains affiliate links which I may earn a small commission from if you purchase through them, at no extra cost to you.
Planetbox bento lunchboxes are a solid contender if you are searching for a quality lunchbox to withstand years of use.
With three different styles and a multitude of accessories to personalise your Planetbox experience, there is one suitable for all members of the family – including Mum and Dad!
Planetbox Australia Review
Are you on a quest to find the perfect lunchbox for your family?
There are so many different lunchboxes available, each boasting unique features.
Planetbox is a stainless steel lunchbox that is built to last.
We have personally been using a Planetbox Rover since 2018. Even after being used for three school years, our Rover still looks the same as new.
We recently added the Launch to our artillery. The capacity of this lunchbox is huge! Perfect for teen appetites and for Mum and Dad.
Keen to learn more? Keep reading to learn all there is to know about this popular school lunchbox.
Planetbox Shuttle, Rover & Launch
The Planetbox lunch packing systems are a bento lunchbox designed to help you pack a well-balanced, waste-free lunch. In turn, these recyclable lunchboxes are a sustainable solution for numerous reasons.
Allows you to save money by investing in a lunchbox that will last
Promoting packaging free lunches, reducing landfill
Encouraging healthy eating
Planetbox Lunch Packing Systems Comparison
| | | | | |
| --- | --- | --- | --- | --- |
| Planetbox | Compartments | Dippers | Volume | Size |
| Shuttle | 3 | 1 | 3 cups | 19 cm x 12.5 cm x 5 cm |
| Rover | 5 | 2 | 4.5 cups | 25 cm x 19 cm x 3.75 cm |
| Launch | 3 | 1 | 6.5 cups | 26 cm x 19.7 cm x 5 cm |
Planetbox Lunch Packing Systems Comparison
Planetbox Shuttle Dimensions
| | | | |
| --- | --- | --- | --- |
| Compartments | Volume | Cups | Size |
| Side | 235ml | 1 cups | 10cm x 5cm x 5cm |
| Main | 470ml | 2 cups | 10cm x 10cm x 5cm |
| Totals | 705ml | almost 3 cups | 19cm x 13cm x 5cm |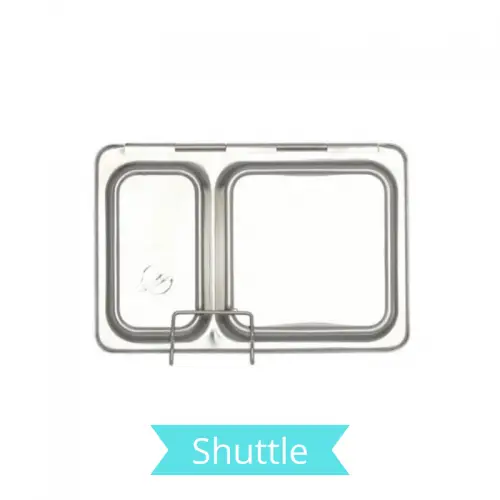 Planetbox Rover Dimensions
| | | | |
| --- | --- | --- | --- |
| Compartments | Volume | Cups | Size |
| Treat | 25ml | 1 Tbs | 3cm x 3 cm x 1cm |
| Long | 200ml | 3/4 cup | 15cm x 3cm x 3cm |
| Veggie | 180ml | 3/4 cup | 5cm x 8cm x 3cm |
| Fruit | 195ml | 3/4 cup | 10 cm x 5cm x 3cm |
| Main | 445ml | 1 3/4 cup | 10cm x 10cm x 3cm |
| Totals | 1045ml | 4 1/2 cups | 25cm x 19cm x 3cm |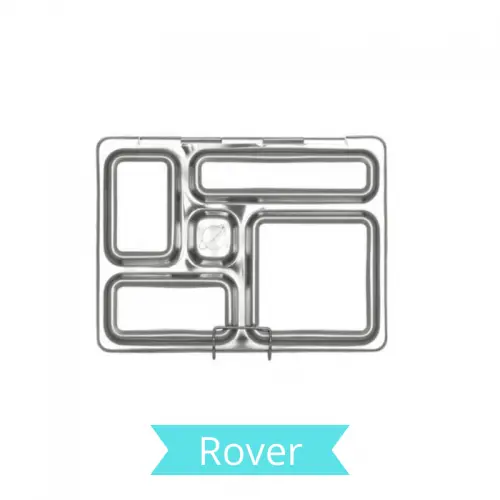 Planetbox Launch Dimensions
| | | | |
| --- | --- | --- | --- |
| Compartments | Volume | Cups | Size |
| Small Side | 280ml | Just more than 1 cup | 6cm x 11cm x 5cm |
| Side | 450ml | 1 3/4 cup | 9cm x 11cm x 5cm |
| Main | 800ml | 3 1/4 cups | 17cm x 11cm x 5cm |
| Totals | 1530ml | Almost 6.5 cups | 26cm x 19cm x 5cm |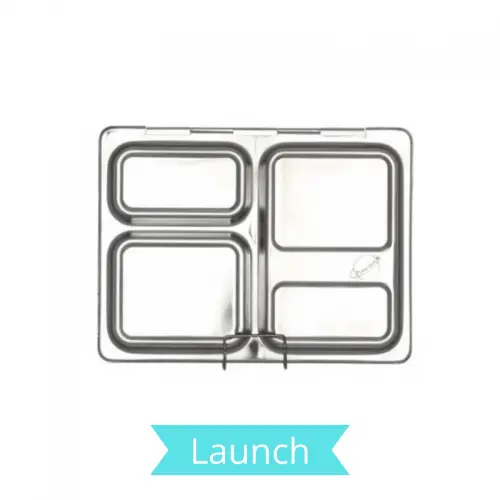 Who is the owner of Planetbox
Planetbox was originally founded in 2009 by the wife and husband team, Caroline and Robert Miros. Combining their specialties in engineering, children's health, and environmental programs, Planetbox was created to be a beautiful, functional, and sustainable lunchbox.
Planetbox is a private subsidiary of Lifetime Brands, Inc.
Where is Planetbox made
Ice packs and cookbooks are manufactured in the USA. Carry bags are made in Cambodia and the Satelite Dish is made in Hong Kong. The rest of the Planetbox products are made by long-standing manufacturing partners in China.
Why stainless steel
Planetbox uses high quality, sustainable 18/8 (300 SS) and 18/0 (400 SS) stainless steel that is food safe and will not leach toxic chemicals when in contact with food. Stainless steel is a safe and non-toxic, non-leaching material, safe from BPA, phthalates, and lead.
Are Planetbox leak proof?
Planetbox lunch boxes are designed to keep foods from touching one another. They are not designed to be leak-proof. While the lunchbox itself is not leakproof, the dippers with tight-fitting silicone lids can be used to hold wet, messy foods such as applesauce, yoghurt, and dips. The satellite dish may be used in the launch.
Is Planet box insulated?
These lunchboxes themselves are not designed to be insulated. The carry bags, however, have an internal pocket to house an ice pack to assist in keeping food cool.
Will Planetbox keep food cold?
An insulated lunch bag will assist in keeping food cool. Teamed up with an ice pack, within the insulated carry bag, food will be extra fresh. The lunchbox itself is not designed to keep food cool.
How to clean
Cleaning your Planetbox is easy.
Remove magnets. Place on the fridge for easy access for when they are needed.
Wipe down lunchbox with warm, soapy water. Please avoid bleech or cleaners containing chlorine.
Dry to avoid harmless water spots.
The lunchboxes themselves, dippers, and satellite dishes are dishwasher safe.
Is Planetbox worth the money
This answer to this question really is subjective. Affordability would depend on individual circumstances.
These lunchboxes are quality, high-end products.
For us, our Rover was gifted as a joint Christmas gift from family and I purchased our Launch as a birthday gift for Mr 13m.
Having seen how our Rover has withstood years of use with only the most minimal wear (literally still looking almost brand new), I was confident in making the choice to purchase the Launch.
For us, we make packed lunches each school day (with the exception of the last canteen day of term as a special treat). With a focus on creating healthy, waste-free lunches, our Planetboxes align with our values.
Before learning about stainless steel lunchboxes, I had purchased many cheap plastic ones over the years. Collectively, the amount spent in replacing damaged boxes would be very close to equating to the price of a Planetbox. That's not to mention the cost to the environment.
There are so many other amazing lunchboxes on the market to suit all budgets and needs.
Here is a comparison guide of the best Lunchboxes in Australia.
Where to buy Planetbox in Australia
These favourite lunchboxes and accessories are available in Australia through Biome.
I love this store, been a customer since 2019.
There are so many eco-friendly swaps that are amazing for both you and the planet.
Our personal experience with Planetbox
Having used Planetbox Rover since 2018, I am in love with so much about this lunchbox. The compartments hold the perfect amount of food to suit Miss 7's appetite.
Being there are different size compartments, I have always been able to fit her foods into the lunchbox. This has been an issue with another popular lunchbox that we have used.
The dippers have been perfect for carrying yogurt, custard and leftovers. We used the small dipper to hold mayonnaise, tomato sauce, bocconcini and homemade dips.
My only criticism is the weight of the actual lunchbox. Being that the lunchbox is made of quality stainless steel, it does have more weight than others we have used. This is only a small criticism and certainly does not stop me from reaching for our favourite Planetbox.
The lunchbox is really easy to clean, with no small creases or joins to worry about. I wash lunchboxes each afternoon after school. They literally take just a quick wash in soapy water, rinse, and then leave to dry on the drying rack. There are no plastic scores to be concerned about germs getting into and there have never been any smells left on the stainless steel.
It's a relief to know that there are no nasties being transferred over to foods and that given how well the lunchbox is holding up, that we are reducing our footprint on the environment by using a sustainable option. We love our Planet box!