When I sit down and look for ways to make our weekly grocery shop more affordable, one thing that stood out was yoghurt.
I had often seen post on Facebook of people making their own and it just looked to simple. I thought to myself, what's the catch?
I found a popular recipe, did the math and thought, what have I got to lose? If I can make it for a quarter of the price of store bought than I would be silly not to try.
Boy am I glad I did too!
I have been making my own yoghurt for almost a year now and each time it has been perfect!
Feeding my family refined sugar free foods is something that I value and commercial yoghurts made this difficult.
Now they can happily enjoy their dairy treat and I can relax knowing it is refined sugar free!
So how do you make homemade yoghurt?
I use Thermomummas recipe in the Easiyo system ( I have seen them in Coles, Woolworths and Big W).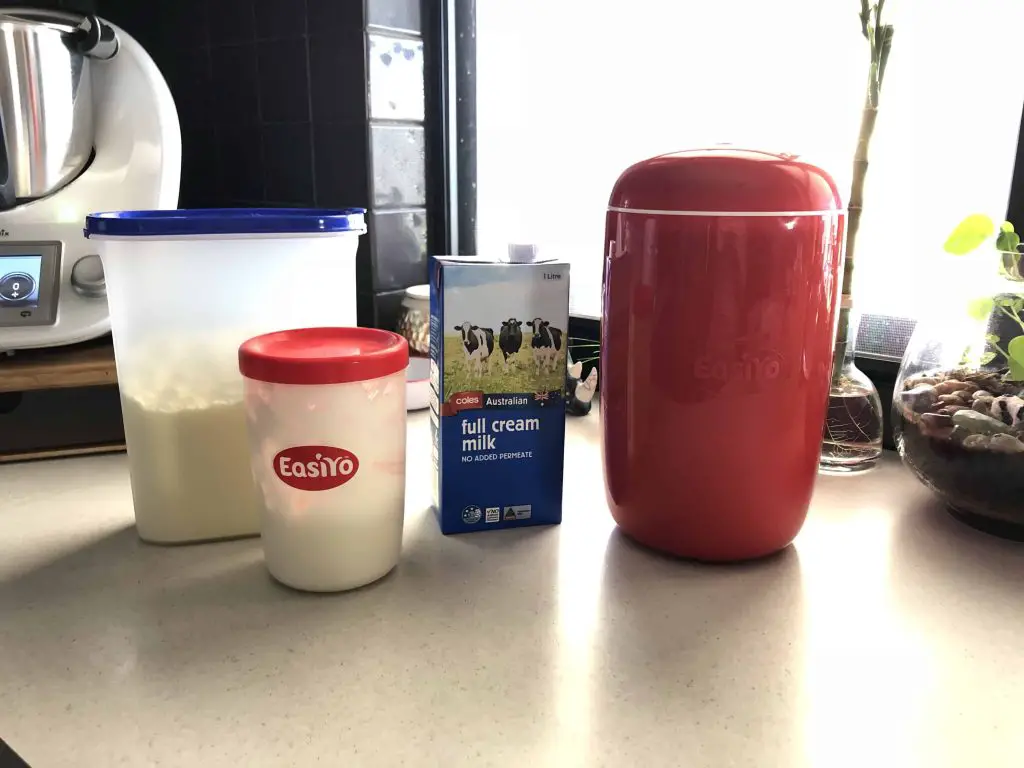 Literally mix three ingredients together, heat to 37 degrees, incubate for 8-24 hours and chill over night.
That is it!
Of course you can get fancy and add some vanilla and a bit of sugar for a sweeter yoghurt instead of the natural one which I prefer.
I tried to replicate Daddy's favourite vanilla yoghurt and after examining the nutritional values was shocked to see that in one litre, there was 20 teaspoons of sugar! Whether this was added or also taking into account the natural sugar in milk, I'm not sure but wow!
If you are transitioning the kids from sugar filled commercial yogurts I would suggest to add some sugar then each batch you make, reduce the amount until you are happy with what it contains.
We add honey, fruit purées or chopped fruit to ours. We spoon it onto soups, curries and use in marinades and dressings too!
If you have been sitting on the fence about it, give it a shot!
Dani D x
Disclosure: This Blog does contain affiliate links which I may earn a small commission from if you purchase through them, at no extra cost to you.