We love playing with what Mother Nature has provided us with. I often remind myself (and the children) to be grateful for living in such a beautiful part of the world surrounded by so much nature.We had some time to pass and with Miss 4s new found interest in accessorising herself I thought we would have a go at leaf threading.
Gathering Your Tools for Leaf Threading
On our morning walk we collected some thin sticks to use as needles. We secured some wool to our sticks with some tape, tied a knot in the end of the length of wool and we were set to start threading.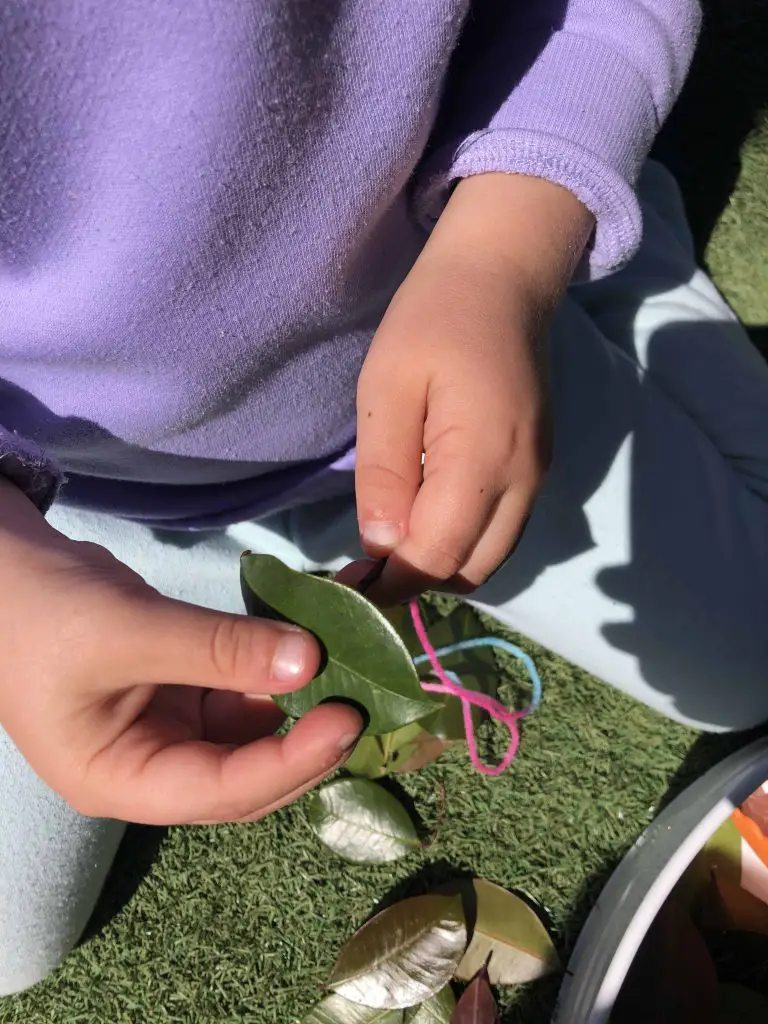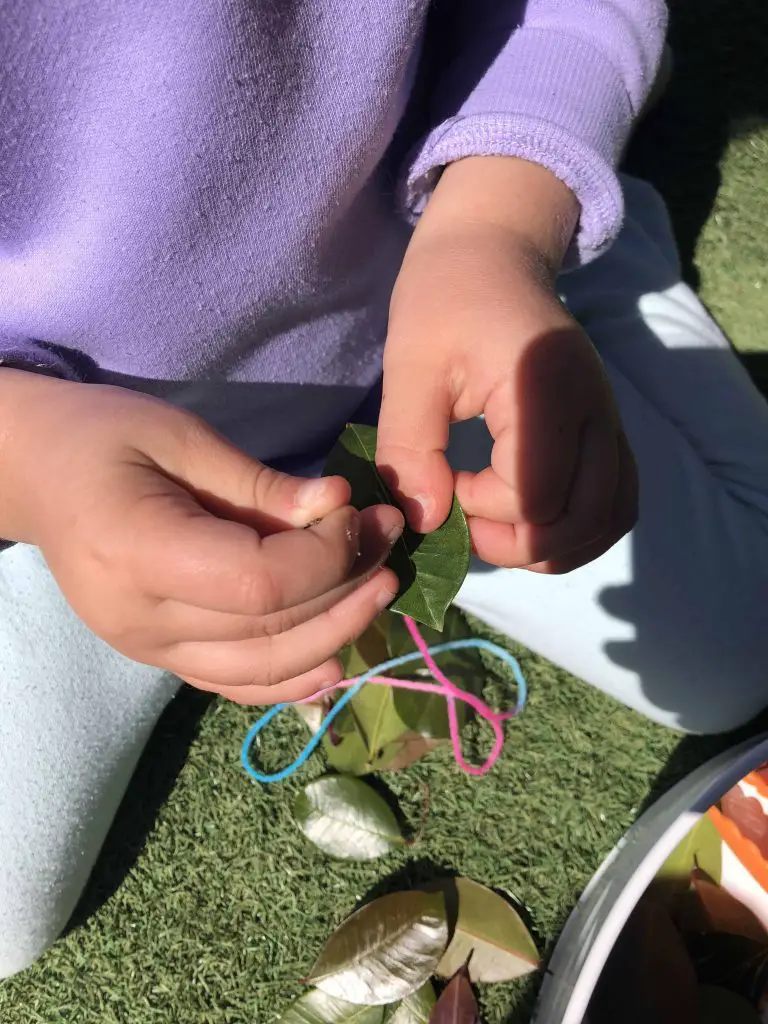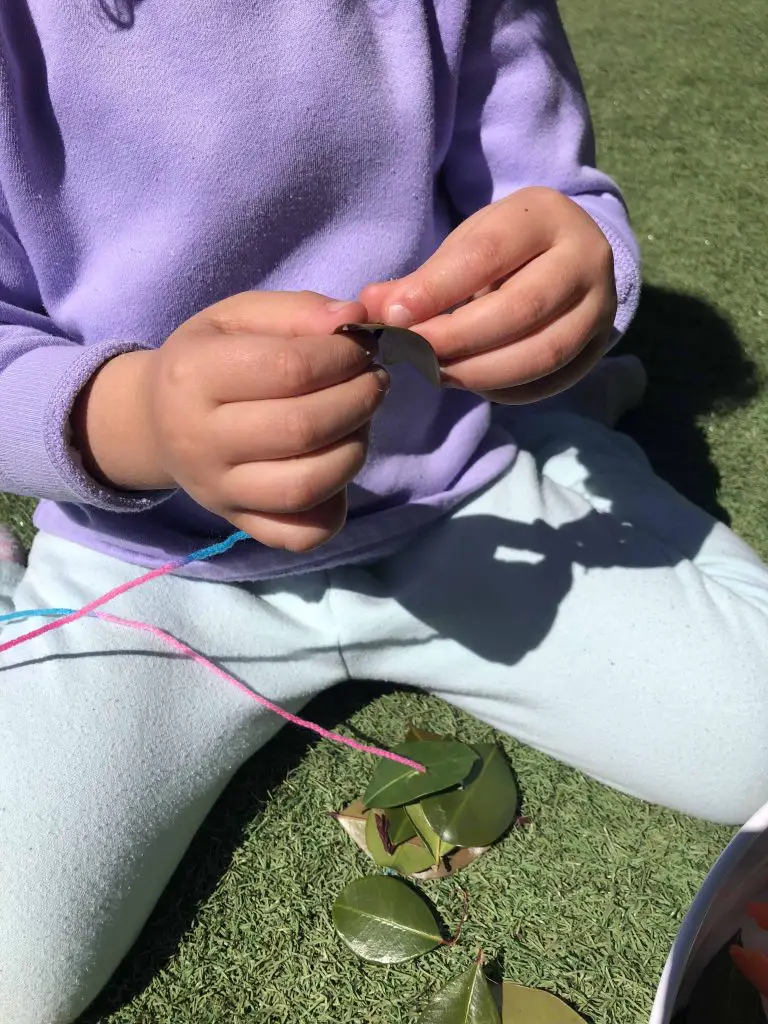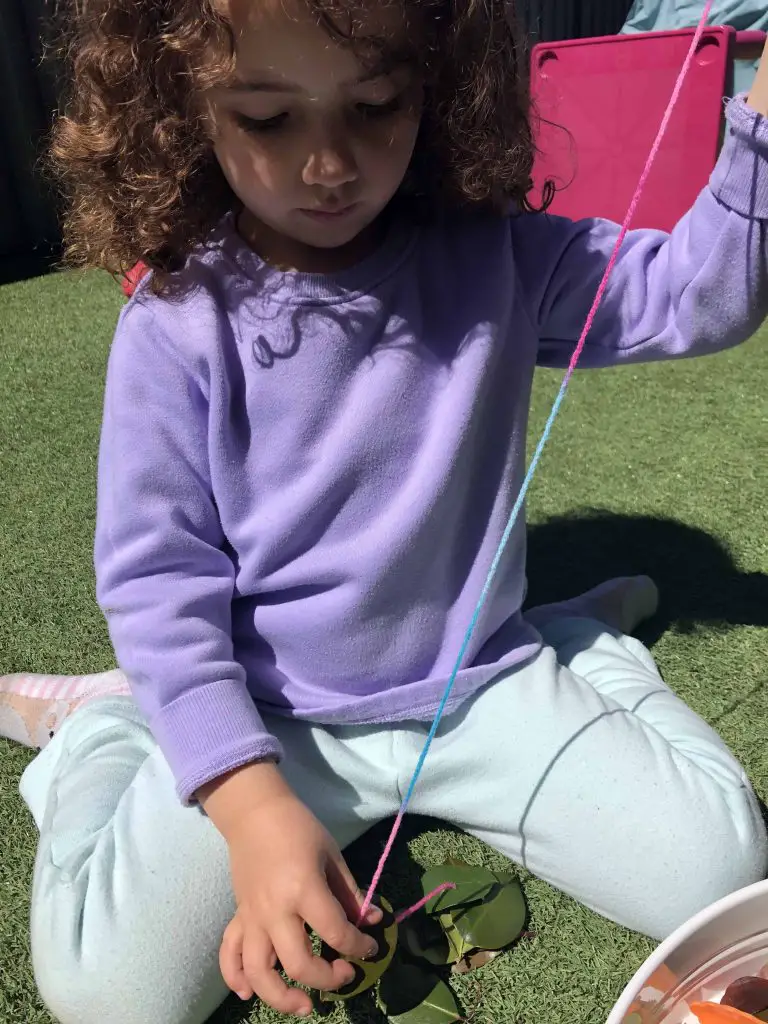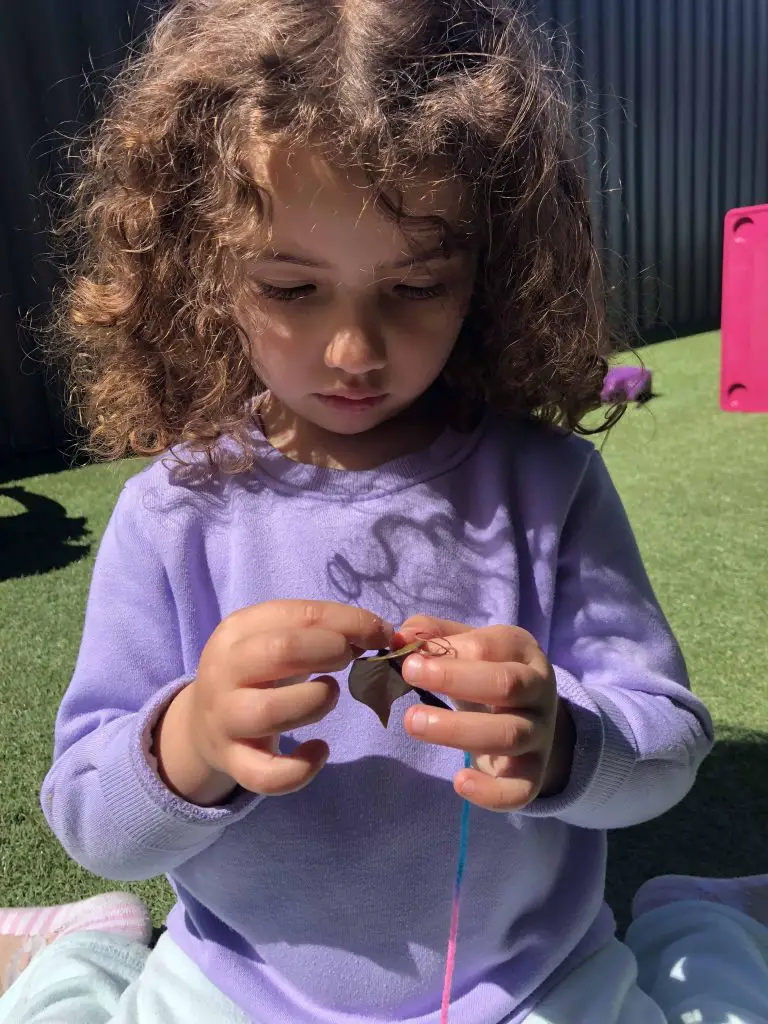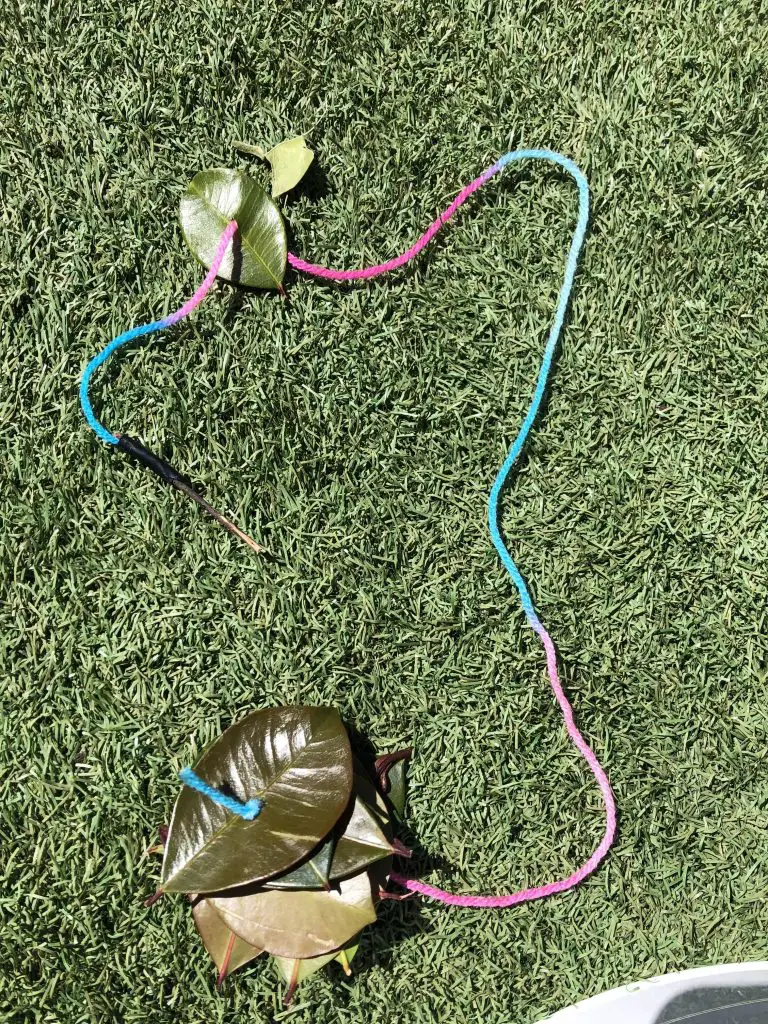 It was actually quite complicated. Fingers needed to be positioned in a certain way with just the right amount of tension before pushing the stick needle through the leaf to avoid tearing it completely.
After a few mistakes, Miss 4 refined her technique and happily thread herself a necklace just like the fairies might wear!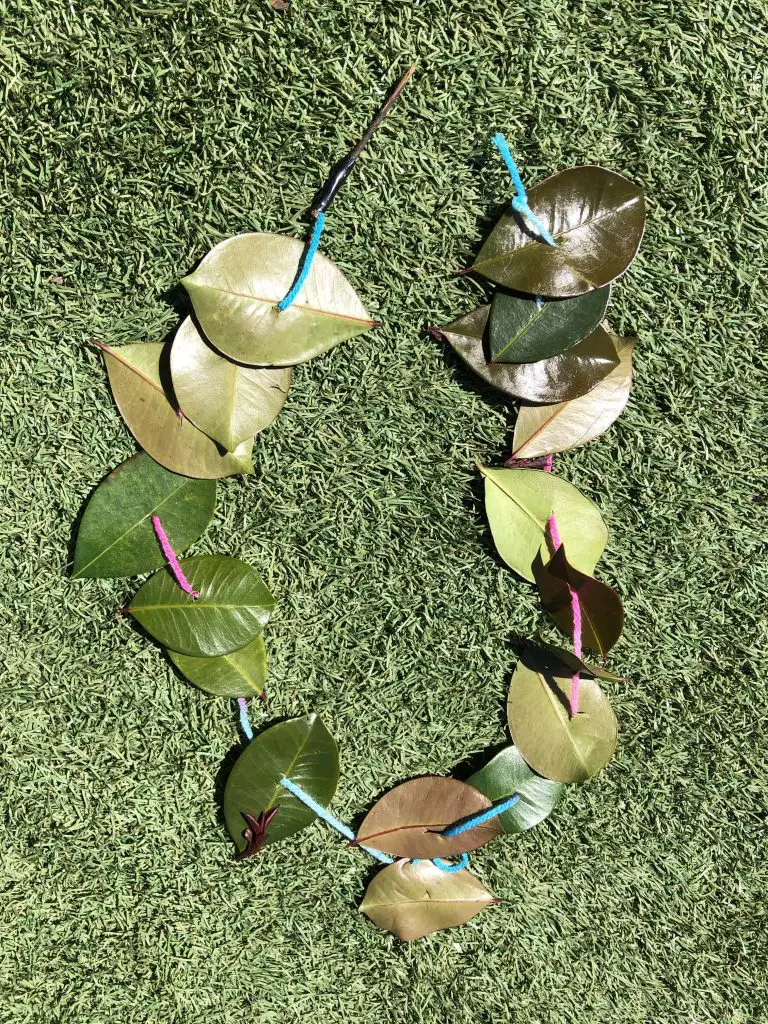 Educational Benefits
Although it looks simple enough, there were many skills being practised while completing this activity including
Hand eye coordination
Fine motor skills
Bilateral coordination
Problem solving
Resilience
Logical thinking
Creativity
Goal setting
Patience
Determination
Ordering a sequence of events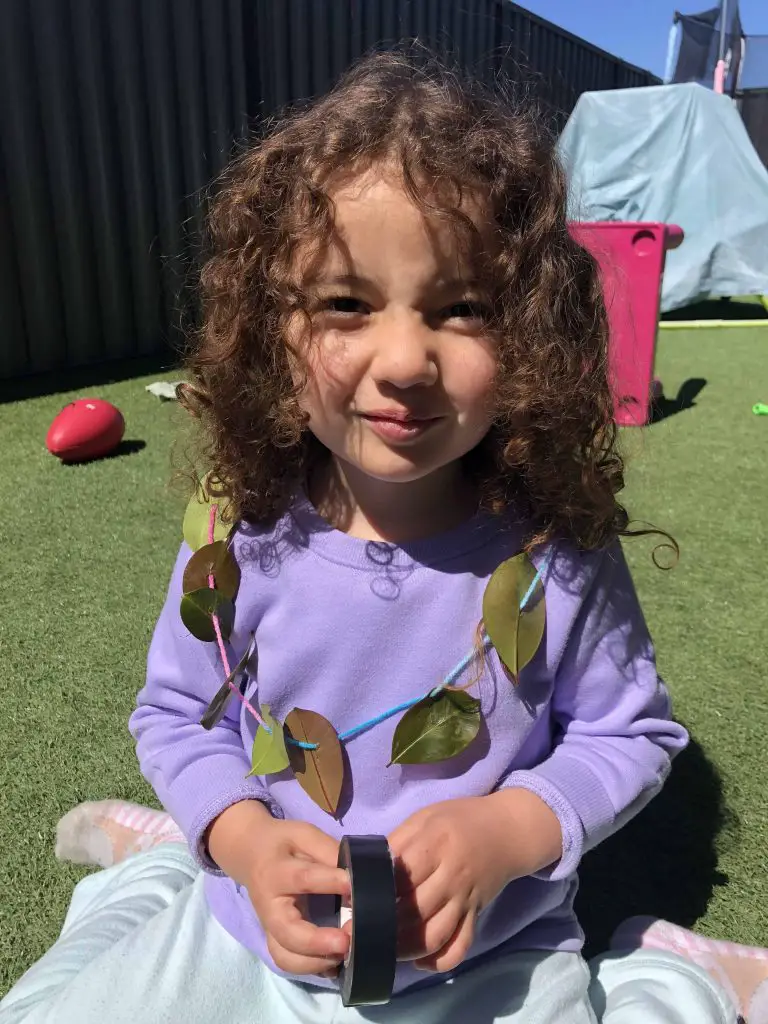 Our leaf threading was fun, engaging, inexpensive and Miss 4 was proud to wear (and share) a necklace she made herself!
Dani D x
Disclosure: This Blog does contain affiliate links which I may earn a small commission from if you purchase through them, at no extra cost to you.
Does your child love to play in the garden? Check out these fun resources!