Disclosure: This blog contains affiliate links which I may earn a small commission from if you purchase through them, at no extra cost to you.
gtag('config', 'UA-136794034-1');

Christmas is coming and what better way to start the celebrations than to let the Christmas activities begin! Something that sings Christmas in our household is the smell of spicy cinnamon. This was the inspiration behind our play today. We blended delicious scents to create a fun multi-sensory play experience. Learn how to make cinnamon and ginger scented play-dough to recreate this Christmas activity!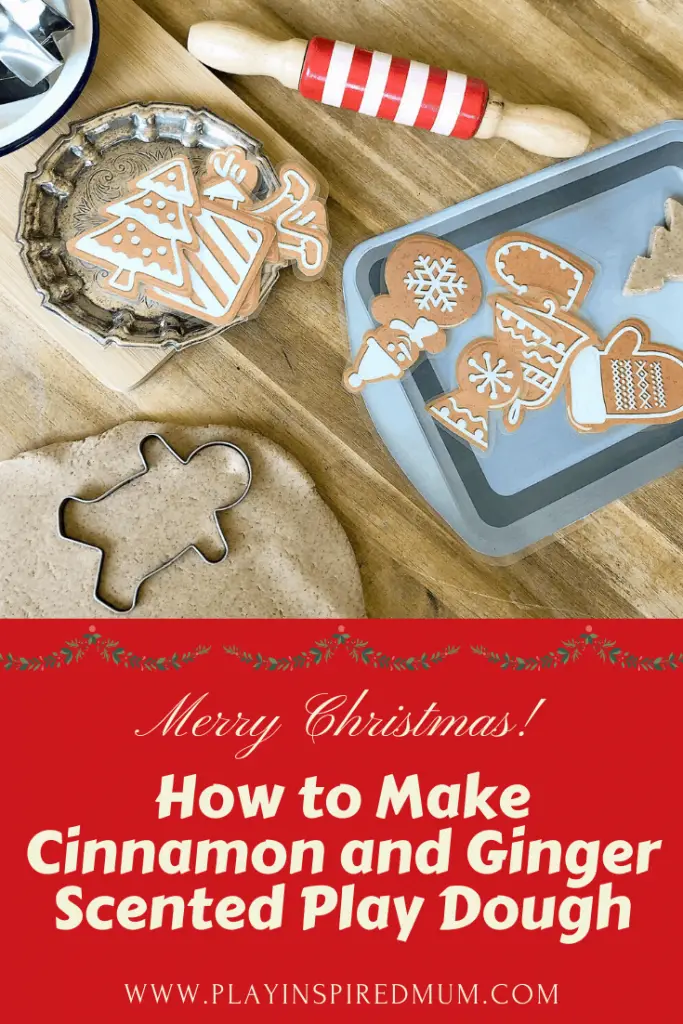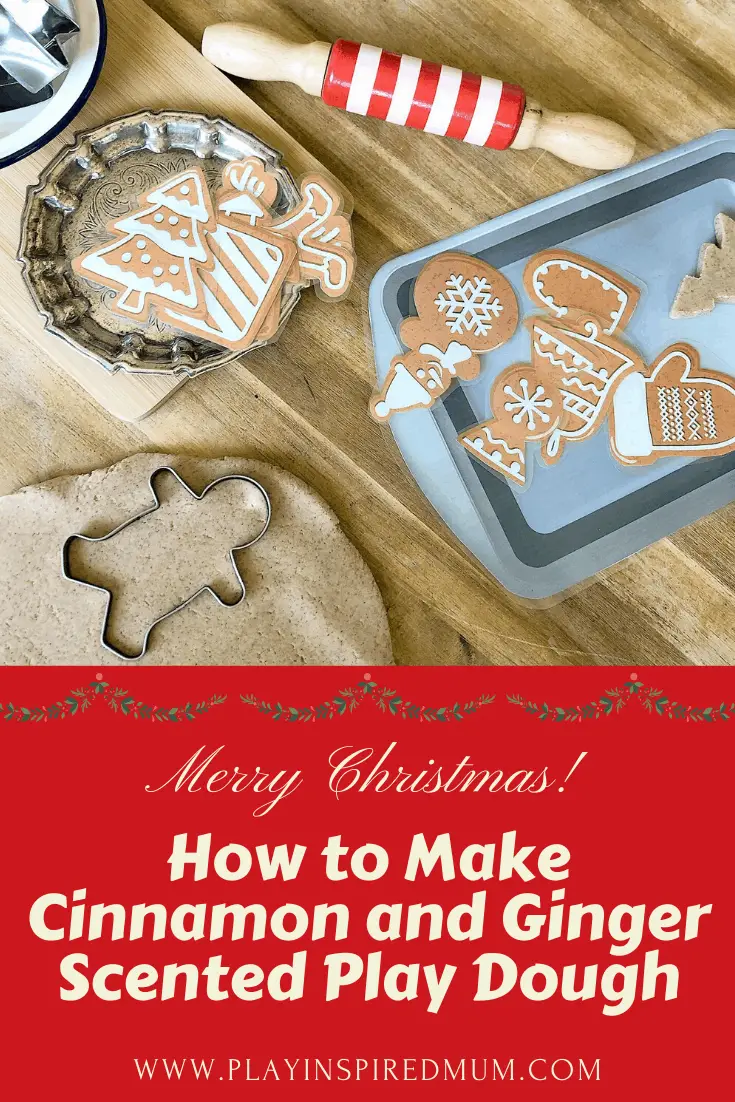 How to Make Cinnamon and Ginger Scented Play Dough
Making Christmas cookies is one of our family traditions. Flavoured with cinnamon and spice and cut into festive shapes, the kids love making them every year. We took this idea into our play with some cinnamon and ginger scented play dough! This was a hit with all three of the kids at our place; Miss 2, Miss 5 and even Mr 'Im too cool' 11! Winning!
Cinnamon and Ginger Scented Play Dough Recipe
What you need
2 cups plain flour
1/2 cup salt
2 tablespoons of cream of tartar
2 tablespoons of ground cinnamon
1 tablespoon of ground ginger
2 tablespoons of vegetable oil
1.5 cups of boiling water
1 tablespoon of glycerol (pick it up from your chemist)
large mixing bowl
large spoon
How to mix it
You can make your cinnamon and ginger scented playdough in just three steps!
Mix your dry ingredients and oil together in the bowl
Add your boiling water and mix to make a dough
Knead, adding your glycerol until smooth and soft
You do need to knead this dough well to make it lovely and soft. If your dough is to sticky, simply add a touch more dough before continuing to knead it. If your dough is dry and forming cracks, simply add an extra drop of glycerol before continuing to knead it.
When not in use, store your playdough in a ziplock bag with as much of the air removed as possible and it will last for months and months! Why not create some decorations and dry them out? This dough has so much potential!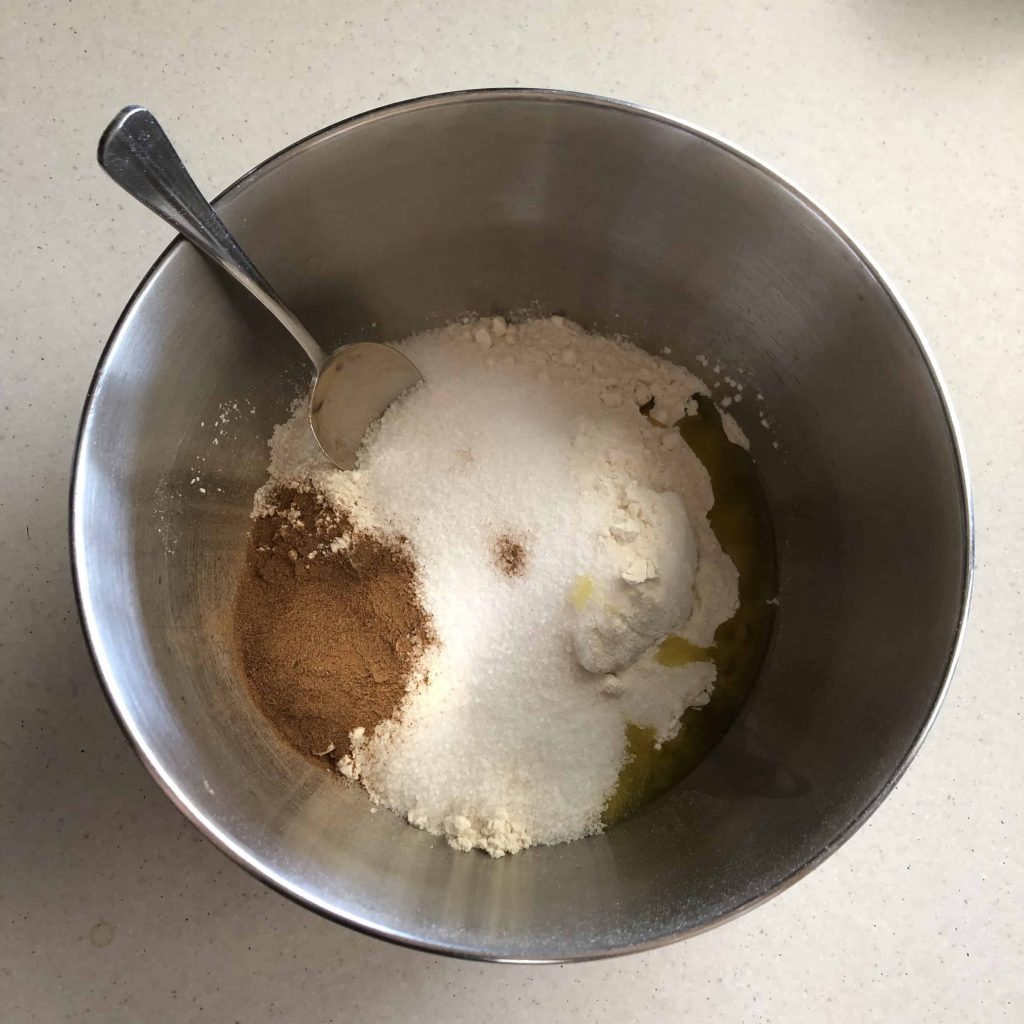 How to play with your Cinnamon and Ginger Scented Play Dough
Playdough is such an open-ended resource. We teamed ours up with our printable Christmas Cookie Activity for inspiration! All three of my tribe loved rolling, squeezing, pressing and poking their play-dough. They used their rolling pin and cookie cutters to create their festive shapes.
We decorated them using dry pearl couscous. They looked amazing and the kids took so much pride in creating their unique designs.
Educational Benefits
Play dough is an amazing resource to include in your child's play and opens opportunities for your child to develop and learn. Here are some skills that your child could develop through play with playdough
Fine motor skills
Bilateral Coordination
Memory Recall
Creativity
Cognitive development
Vocabulary
Social Skills
Sequencing events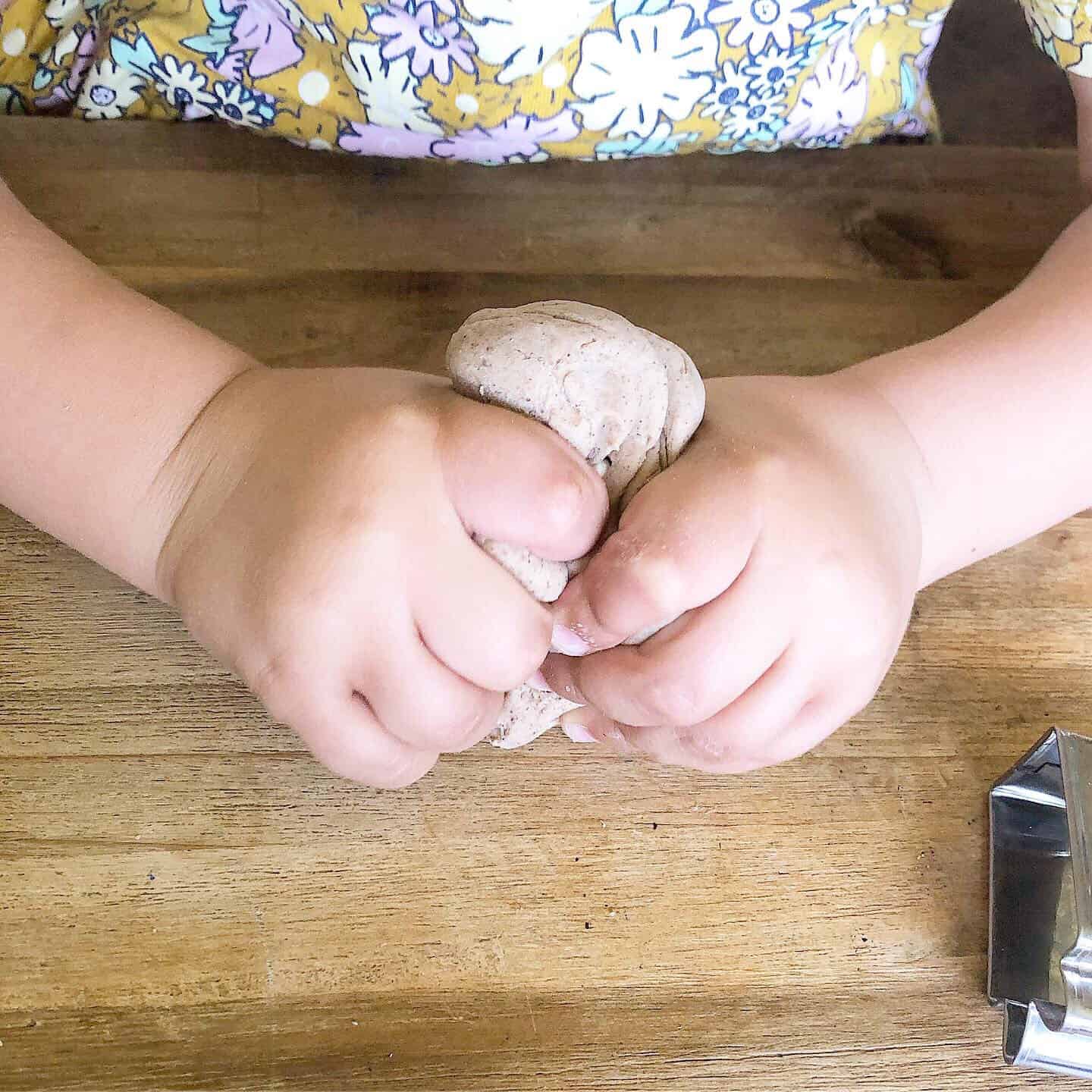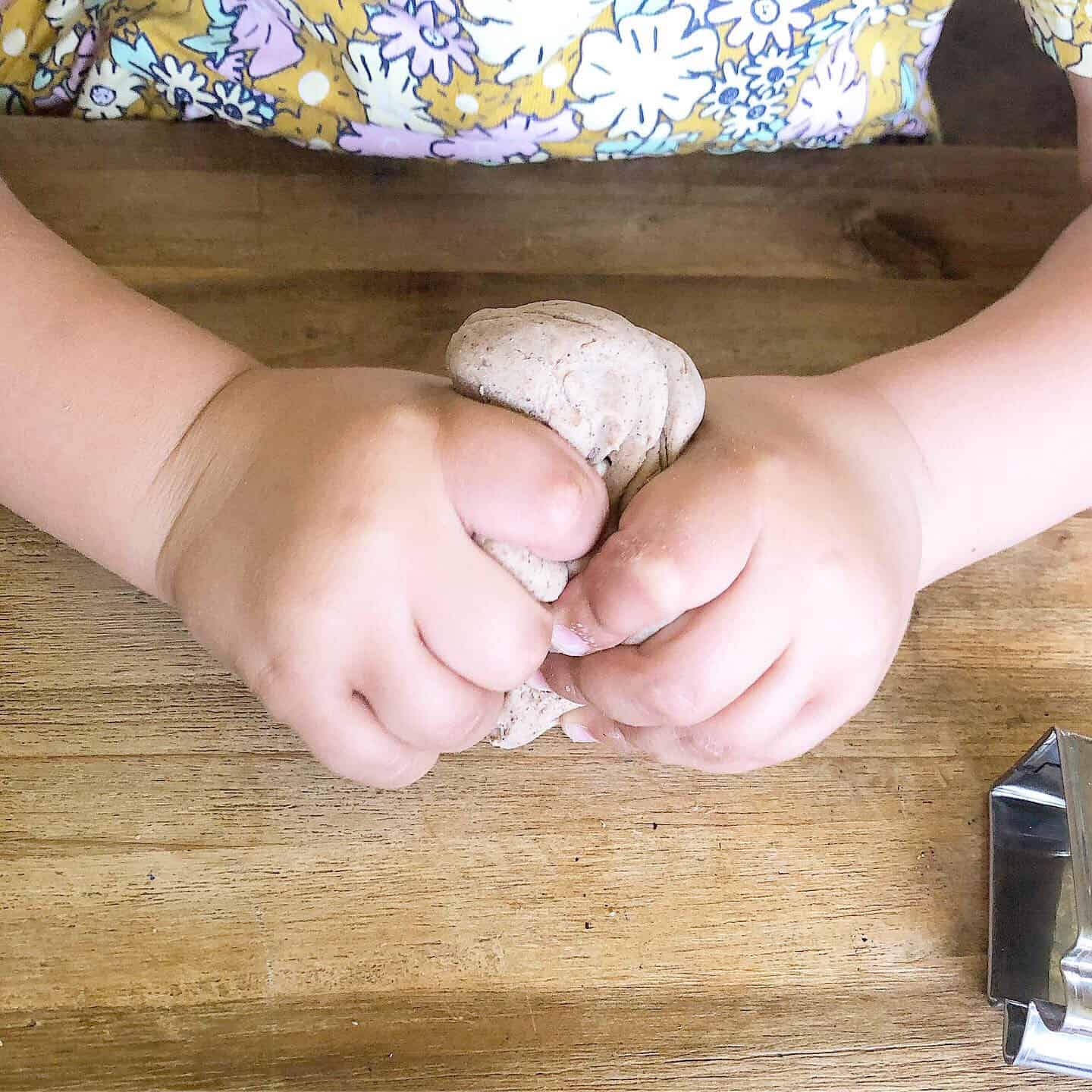 Conversation Starters
Help your child build their comprehension and vocabulary with these open ended conversation starters
What do you think the play-dough will feel like
What does the smell make you think of
Who else do you think would enjoy playing with this play-dough
What are you going to create
How are you going to make your creation
If you would do something differently next time, what would it be?
How is your design different to how you first imagined it?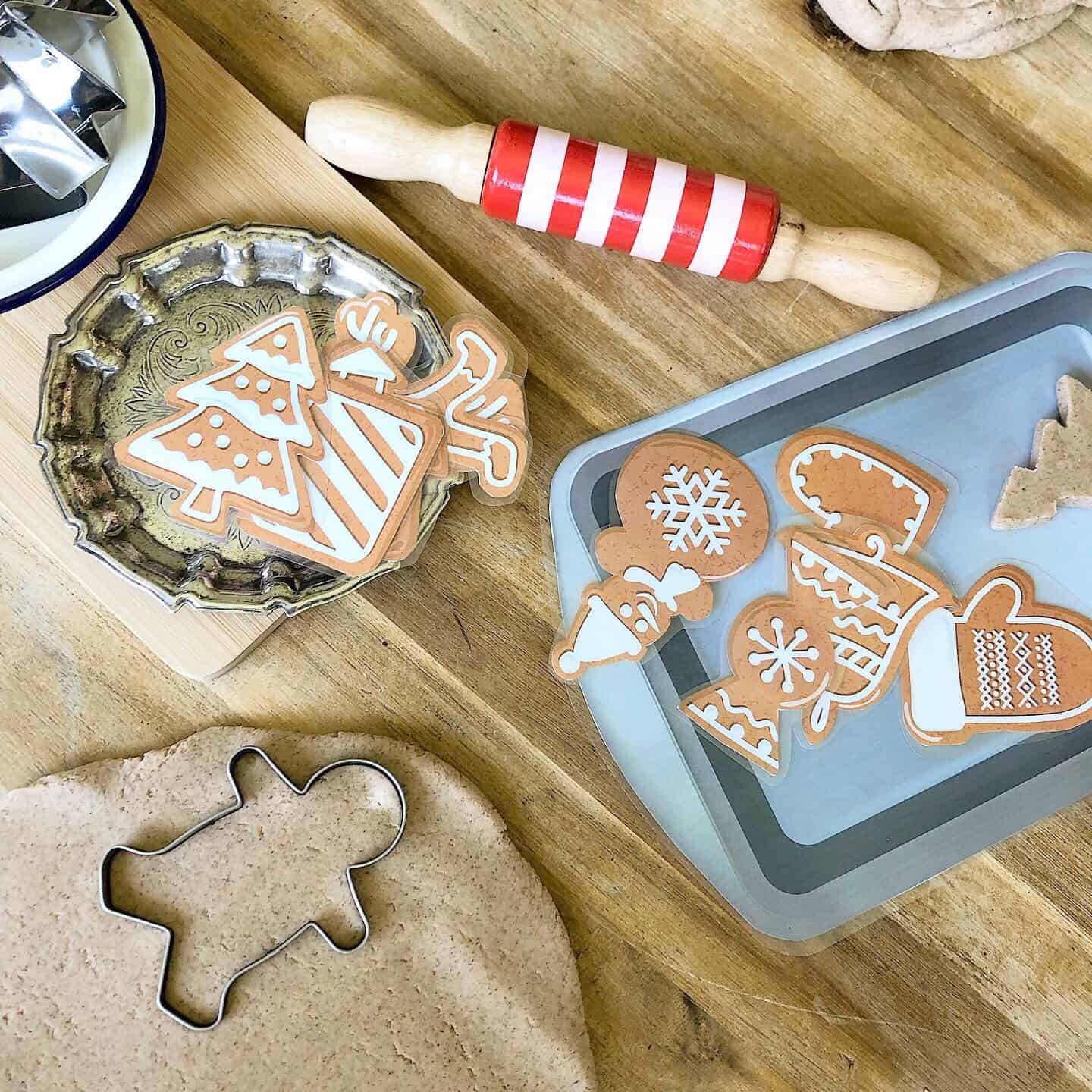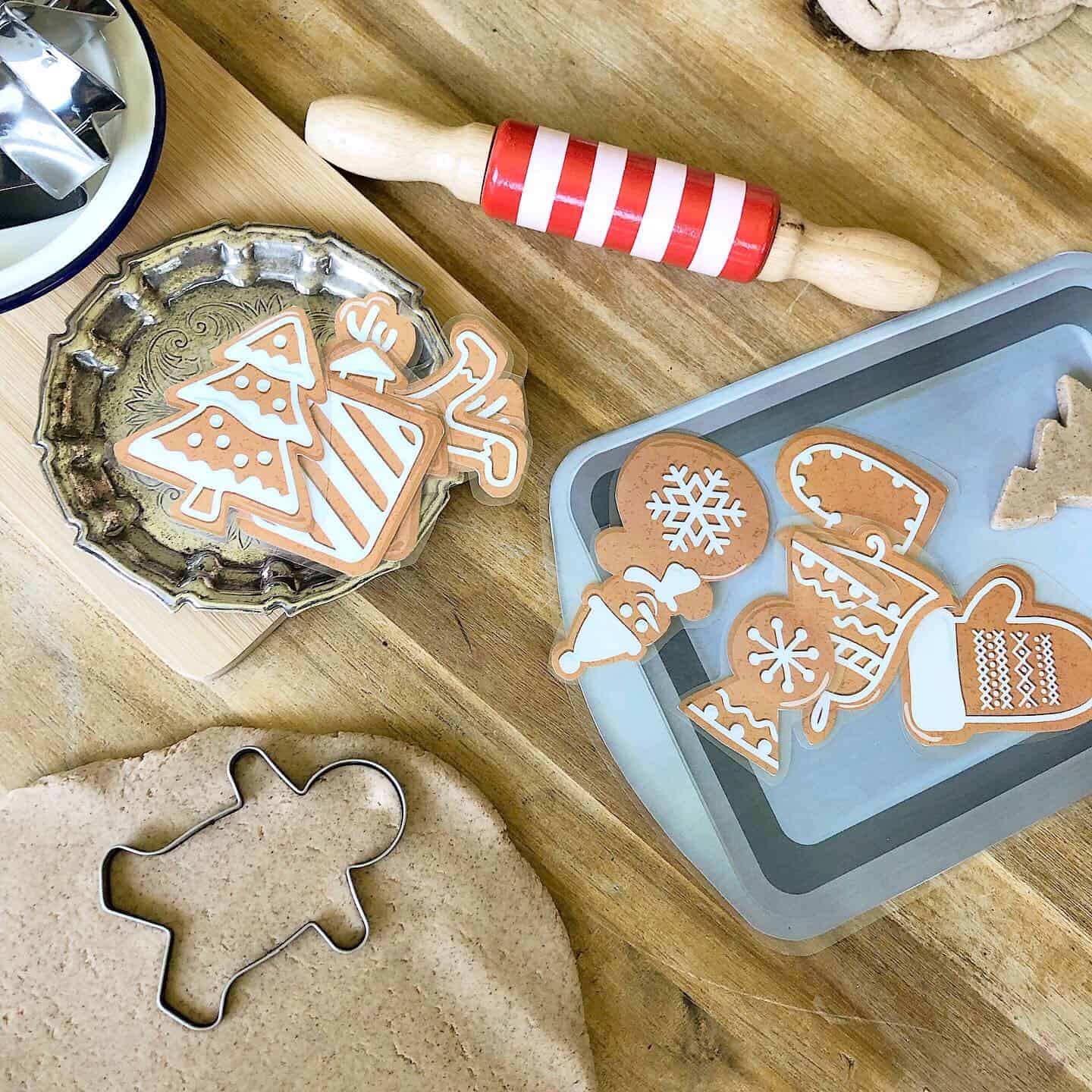 I hope your family has as much fun with this easy recipe as what we have! Feel welcome to share your play experiences in our Facebook Group!
Dani D x
Disclosure: This Blog does contain affiliate links which I may earn a small commission from if you purchase through them, at no extra cost to you.