Disclosure: This blog contains affiliate links which I may earn a small commission from if you purchase through them, at no extra cost to you.
Personalised Christmas activities, gifts and decor are a memorable way to celebrate the festive season!
Have that well thought out gift designed and created for the special children in your life. This is a sure way to make them feel extra special. These treasures will become keep sakes to keep for years to come.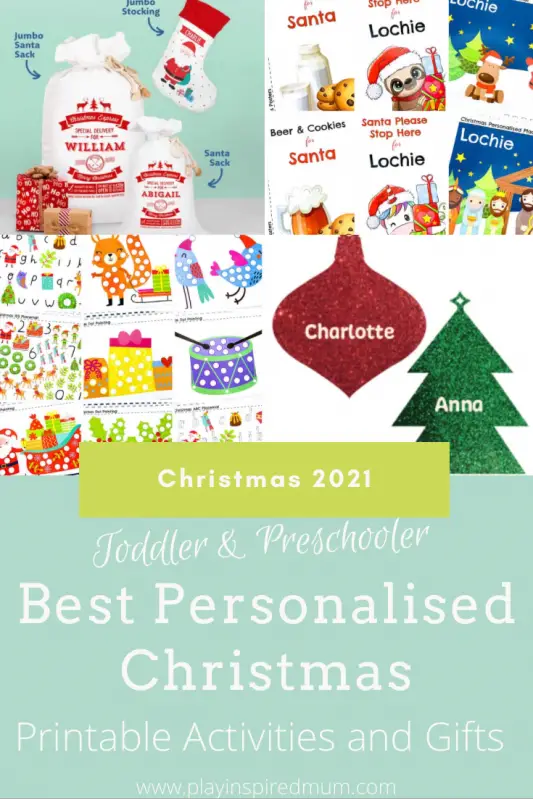 Best Personalised Christmas Activities and Gifts for Toddlers and Preschoolers 2021
Imagine in years to come, your children reflecting upon their personalised Christmas souvenirs. Year after year, these will become a gateway for memories to come flooding back. Fast forward twenty years they will be looking back through photos of their childhood. That is, surrounded by the crafts and personalised treasures made today.
The team at Little Wooden Toybox have out done themselves again with their Christmas 2021 printables collection.
This years personalised Christmas printables are split between two books. There is one for the children and the other is a parents only edition.
Designed in Australia by a Tash Kritter, Bachelor of Education (K-7),the designs are influenced by years of experience working with Paediatric Occupational Therapists and Paediatric Speech Pathologists. You can be assured that these resources are not simply celebrating Christmas alone. Rather, each of these activities offers unique learning opportunities for your child.
Book 1
The first of the Christmas Printable books is designed for children. This printable Christmas Activity book is full of print and play activities that tick all the boxes.
Included are
sensory play
cutting
sorting activities
puzzles
posters
play sets
arts and crafts
All activities are suitable for toddlers and school aged children.
This is a complete Christmas collection for parents, teachers, day care providers and more!
Each curated activity promotes healthy development and play based learning!
The book for children includes:
Christmas Countdown Calendar
Today My Elf…
Reindeer Poster
Milk and Cookies for Santa Poster
Beer and Cookies for Santa Poster
12 Days of Christmas Numeracy Activity
Christmas ABC Placemat
Christmas 123 Placemat
Nativity Printable Play Set
Nativity Retell & Sequencing Activity
Gingerbread Cookie Recipe
DIY Gingerbread Gift Box
Gingerbread Play Dough
Gingerbread Cookie Printable Play Set with festive, 123 and ABC Cookies
Christmas Cutting Puzzles
Four Christmas Paper Chain Designs
Two Christmas Puzzle
Personalised Christmas Placemat
Ten Christmas Dot Painting Designs
Christmas Tracing ABC Placemat
Christmas Tracing 123 Placemat
Stained Glass Nativity Scene
Colour In Stained Glass Nativity Scene
3D Printable Nativity Scene Play Set
ABC Christmas Cookie Puzzles
123 Christmas Cookie Puzzles
Christmas Light Finger Painting
Christmas Wreath Finger Painting
Holly Finger Painting
Christmas Tree Finger Painting
Reindeer Hand Print Cut and Paste Activity
Santa Hat Cotton Ball Activity
Santa Boot Cotton Ball Activity
Three Christmas Shadow Matching Designs
Letter to Santa
Five DIY Envelope Designs
Four Christmas Letter
Five Christmas Wrapping Paper Designs
Book 2: Parents Only
This book contains helpful Christmas planning printables.
That is, including their famous printable advent calendar.
This calendar has a festive activity to complete each day in the lead up to Christmas.
That is 25 days of Elf action plus 25 activities for you to celebrate this festive time of year and make memories with your children.
The parents only book includes:
Christmas Gift Planner
25 Days Christmas Elf Planner
Top 10 Reasons Elf Didn't Move
Personalised Letter to Child from Elf
DIY Envelope
Personalised Letter to Child from Santa
DIY Envelope
Printable Elf Pirate Costume
Advent Activity Calendar
Tree Ornament Decoration Activity
Cinnamon Play Dough Recipe
Christmas Chocolate Ball Recipe
Christmas Charades Game
Nature Scavenger huny
Christmas Hangman
DIY Letter Box
Q Tip Christmas Tree Painting
DIY Colouring In Christmas Card
Reindeer Mask
Cotton Wool Snowman
Snowflake Cutting Activity
Salt Painting Snowman
Puffy Paint Christmas Card
Elf Mask
Cone Christmas Tree
Christmas Maze
Fringed Christmas Tree
Reindeer Q Tip Painting
Christmas Dot Game
White Christmas Recipe
Reindeer Food Recipe
Milk and Cookies for Santa Poster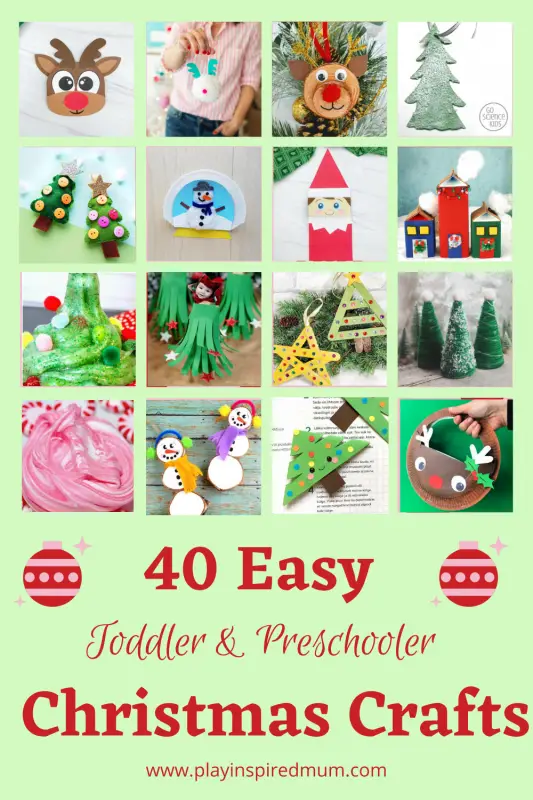 Be inspired with even more easy Christmas Crafts for Toddlers and Preschoolers
Grab your cotton balls, paper plates, and freshen up your paint pots to get ready for some easy Christmas crafting!
Here are a great selection of easy Christmas crafts to have at the ready!
Make Christmas morning even more special with personalised Christmas Sacks and Stockings! These spacious keepsakes are beautifully made. Personalised and printed here in Australia, the team at Bright Star Kids take amazing care in creating quality every step of the way.
Choose your design for kids, adults or even pets!
Add the name and personalise with your own choice of font to compliment the design.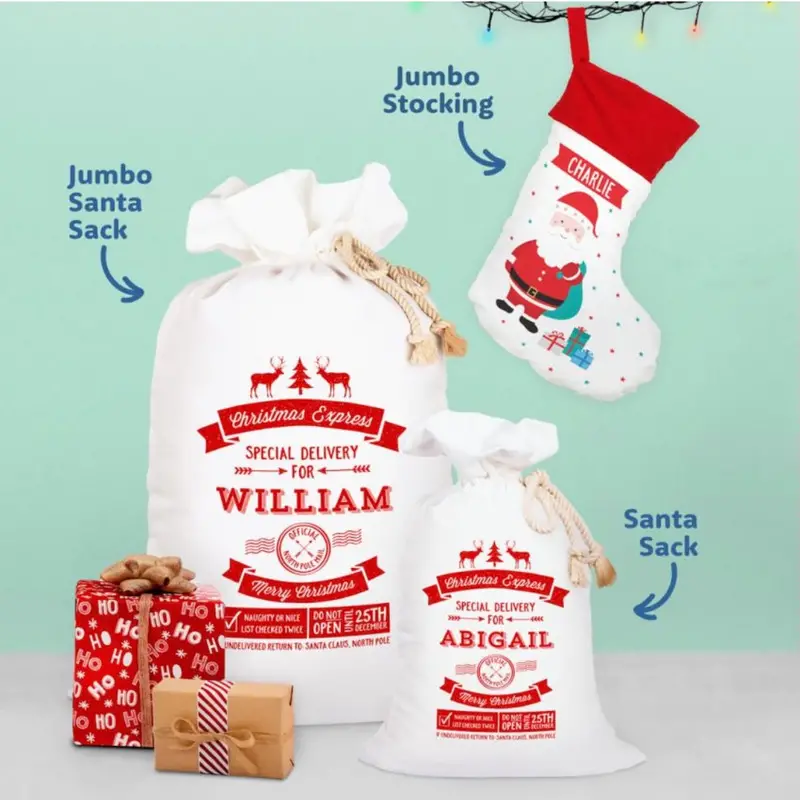 Add a touch of family tree to your Christmas Tree! With quality birch wooden Christmas Tree Ornaments or glittery Acrylic, there is a personalised ornament to suit all tastes.
Select your design, personalise your text and font, then the team will get working promptly on creating your masterpieces.