Disclosure: This blog contains affiliate links which I may earn a small commission from if you purchase through them, at no extra cost to you.
Homemade cornflour clay is simple to make and the bright white finish makes for making colours really pop!
We have done homemade salt dough before. It is great however the brown, burnt biscuit look really isn't very appealing as a base to work with. Yes, a good coat of white paint can rectify this issue but…. what if I told you there is something else out there that is better.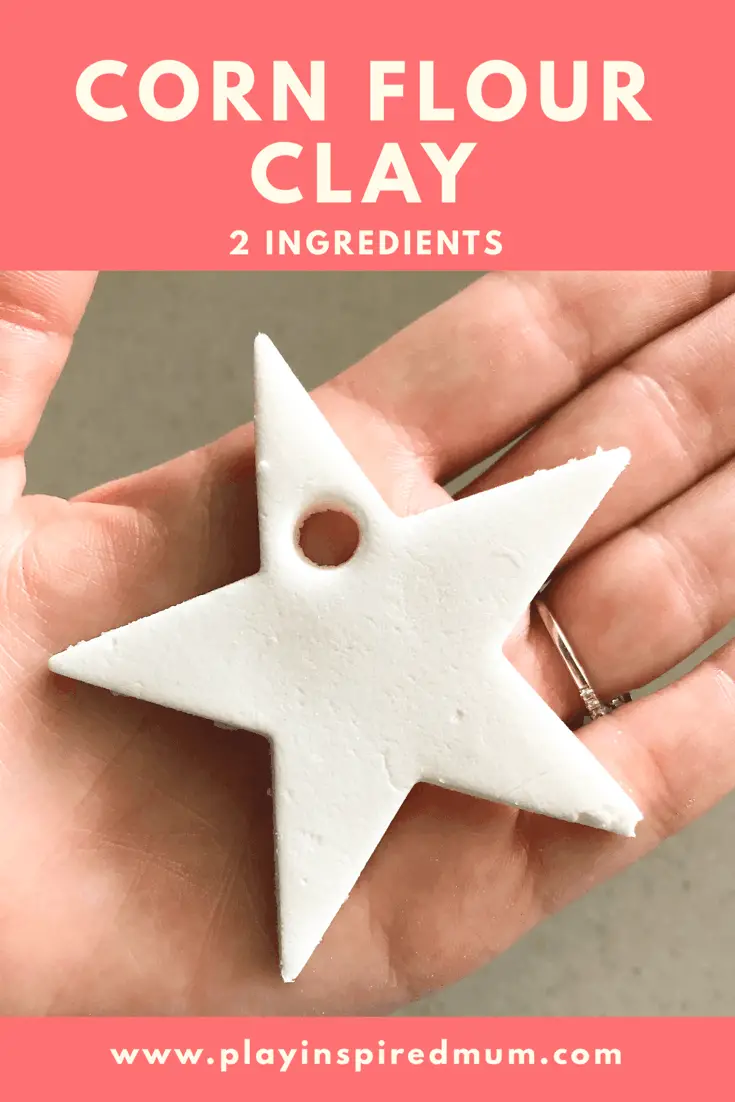 How to Make Crisp White Homemade Corn Flour Clay
What is Corn Flour Clay
A substance that takes only 5 min to cook up that is malleable, beautifully soft, safe for small hands to handle, and dries a beautiful crisp white.
What if I told you that this substance could be made using pantry staples- yes, you likely have all you need in the pantry already! Winning!
Introducing Corn Flour Clay.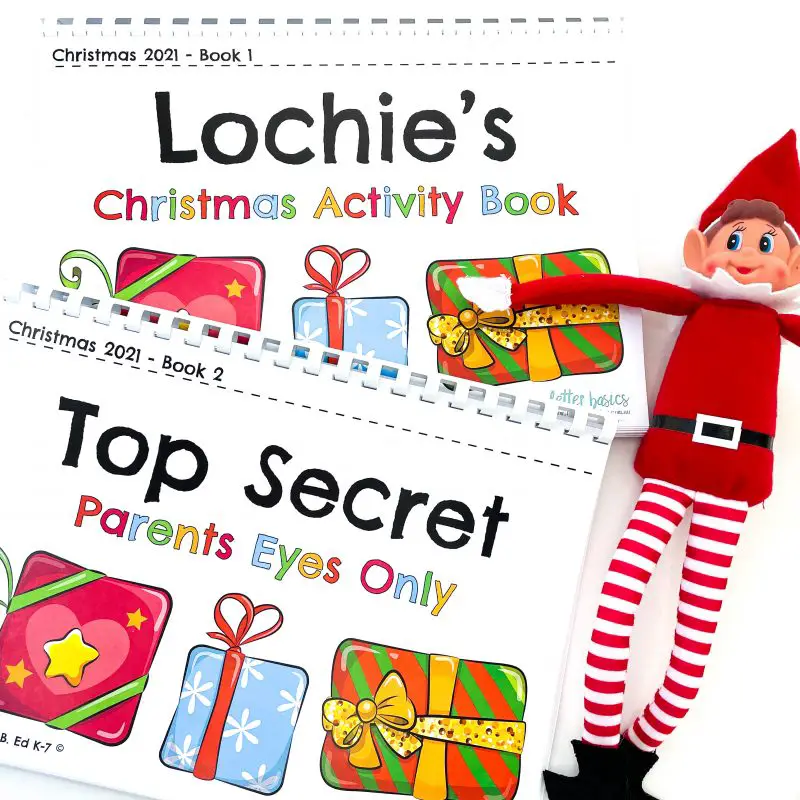 Printable Christmas Activities and Traditions!
And
Can you make clay with corn flour?
Oh yes, you can! You can make clay out of cornflour within minutes! This amazing homemade clay takes longer to cool than to mix together and cook. It really is that simple! This clay can then be used to make so many things!
Check out the inspiration list we have put together here
Corn flour is known for its silky, squeaky fine texture. It is such a versatile ingredient in a few of our play recipes. Use it to make the most mysterious Oobleck, the softest cloud dough, and now the whitest clay we have come across.
Corn flour vs Corn Starch
One question that pops up quite a bit asks if corn flour and corn starch are the same things. Well, I have done a little investigating and discovered that they are in fact, two different products. This being said, they can both be used to substitute for each other.
While corn four is the entire kernel milled, corn starch is the result of milling the endosperm alone. It really depends on where in the world you are as to what the actual definition of cornflour and corn starch is. Here in Australia, it is common for corn flour to be made from wheat – go figure!
At the end of the day, you can use either. So, moving forward whether you use corn starch or cornflour, you should still have a lovely end result.
Working with corn flour clay
Corn flour clay is easy to work with. Use it much the same as playdough to create sculptures or roll it out to team the clay up with your favourite cookie cutters.
The clay does dry out quite quickly depending on environmental factors. If your clay becomes crumbly. simply add a touch of water and knead until smooth again. By doing this, your clay can be used with minimal waste.
Can the clay be made ahead of time?
Given we had always used our straight after it cooled, when asked this question, we did an experiment.
I wrapped a small piece of clay tightly in plastic wrap. After two days, I unwrapped the little ball and discovered it was still lovely and soft. I was able to roll it out with minimal kneading.
Another sample I had wrapped in baking paper. In an attempt to reduce the use of plastic, I had high hopes for the baking paper to keep the clay supple.
Unfortunately, the clay had dried to become a little white pebble. Rather than giving up, I added some water to the crumbled stone of clay. With a few minutes of soaking and kneading, the clay was restored to a supple soft clay.
So, yes! Your cornflour clay can be made ahead of time. While plastic wrap did keep the clay better, it can be restored if it dries out.
Is it best to paint corn flour clay before or after drying?
A quick experiment revealed the answer to this question. I painted half an ornament while the clay was still wet. The paint went on smoothly and make no difference to the shape or texture of the damp clay. However, as the clay dried, it shrank a touch. Just enough to crack the paint.
So, the experiment suggests that it is best to wait until your masterpiece is dry before you paint.
Miss 4 was keen to make a little keepsake for her Kindy friends to mark the end of the year. I won't go into how excited I was to cook up a batch of this beautiful homemade clay for her.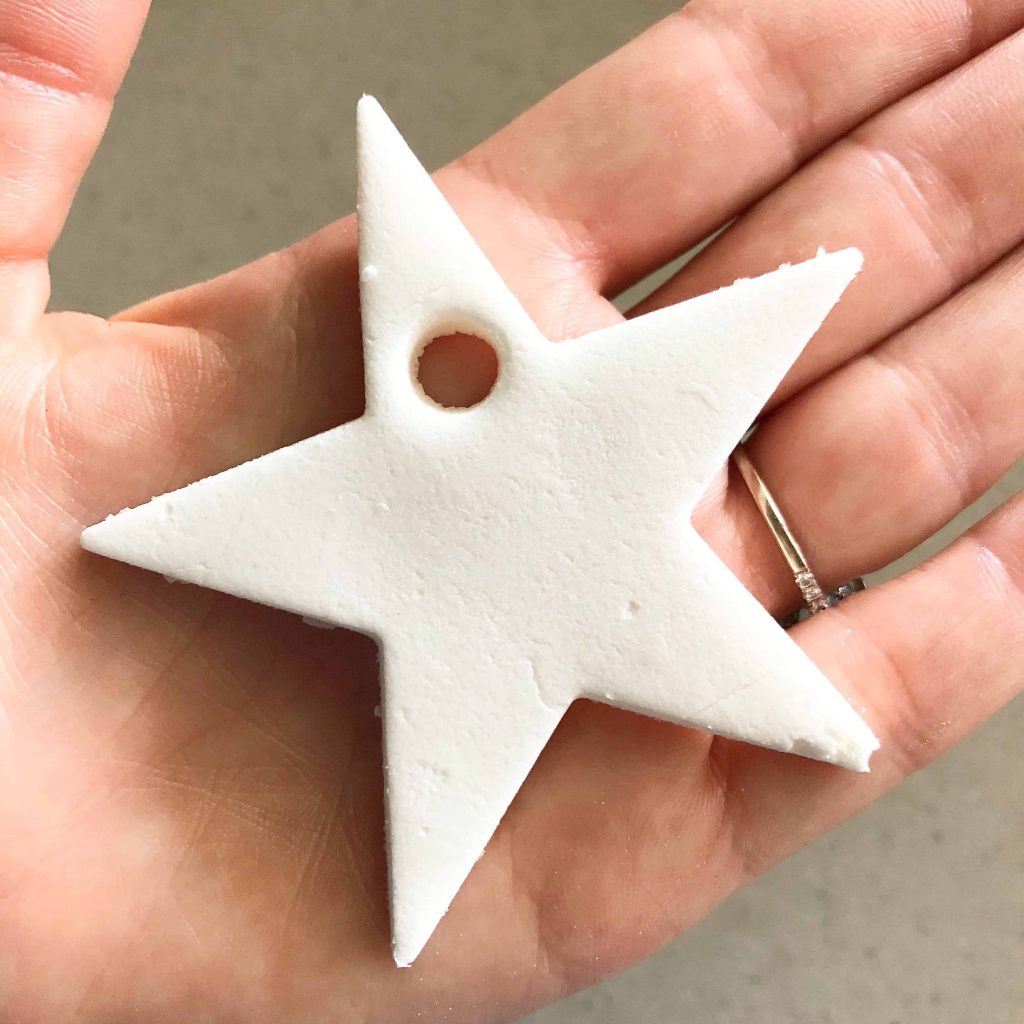 How to make Homemade Corn Flour Clay
Would you like the recipe too?
All you need is:
1/2 cup of corn flour
1 cup bicarbonate soda
3/4 cup water
Throw it into a saucepan and stir over medium heat. Keep stirring until the clay comes together. It goes from liquid to clay very quickly so please keep stirring and watch closely.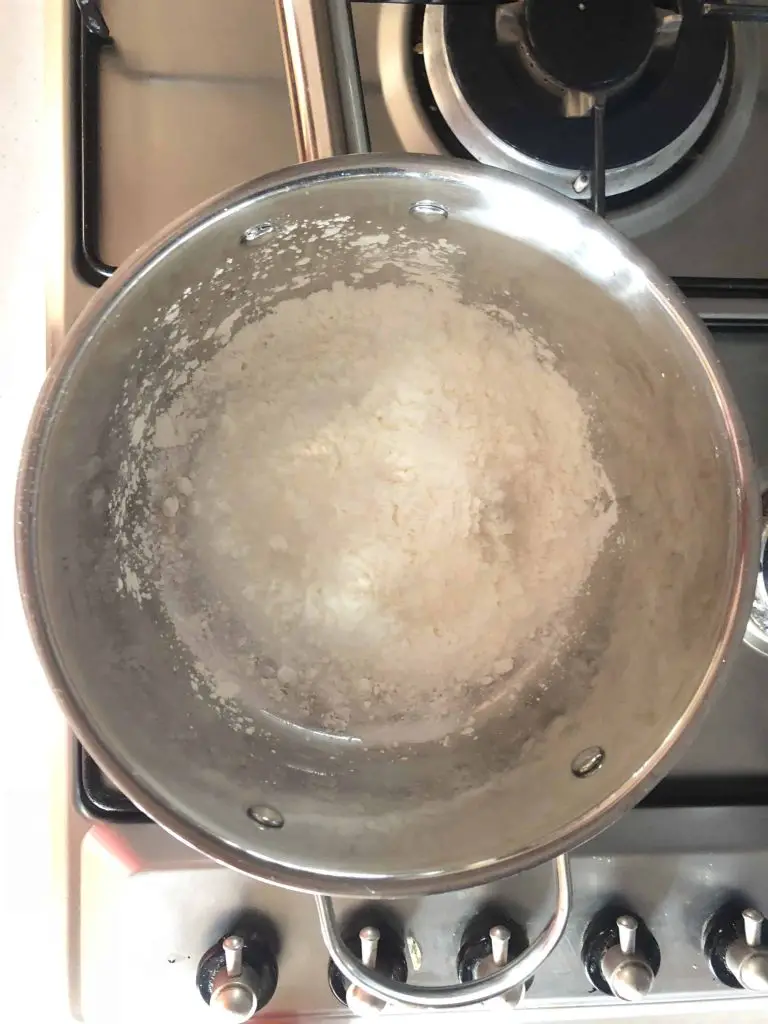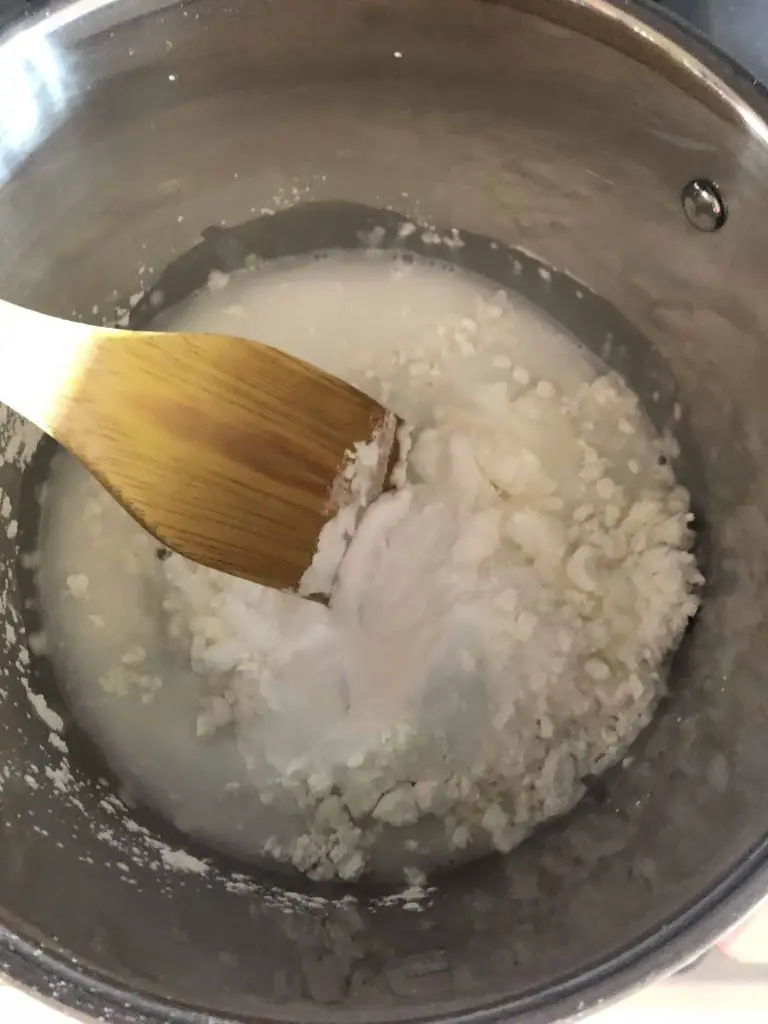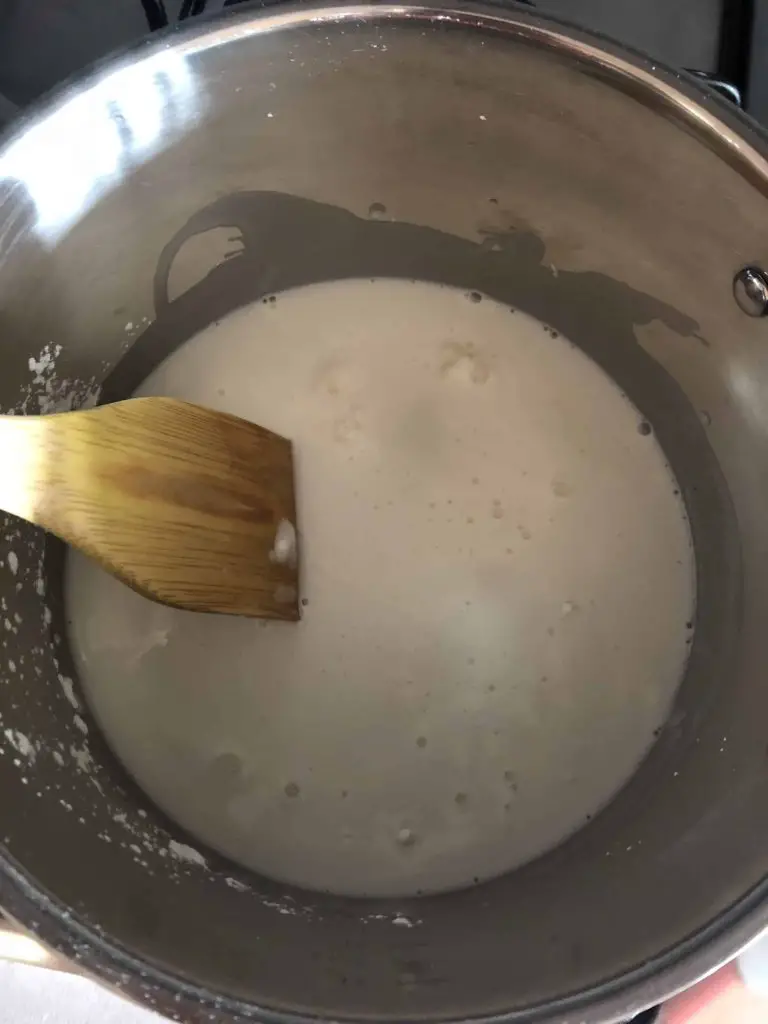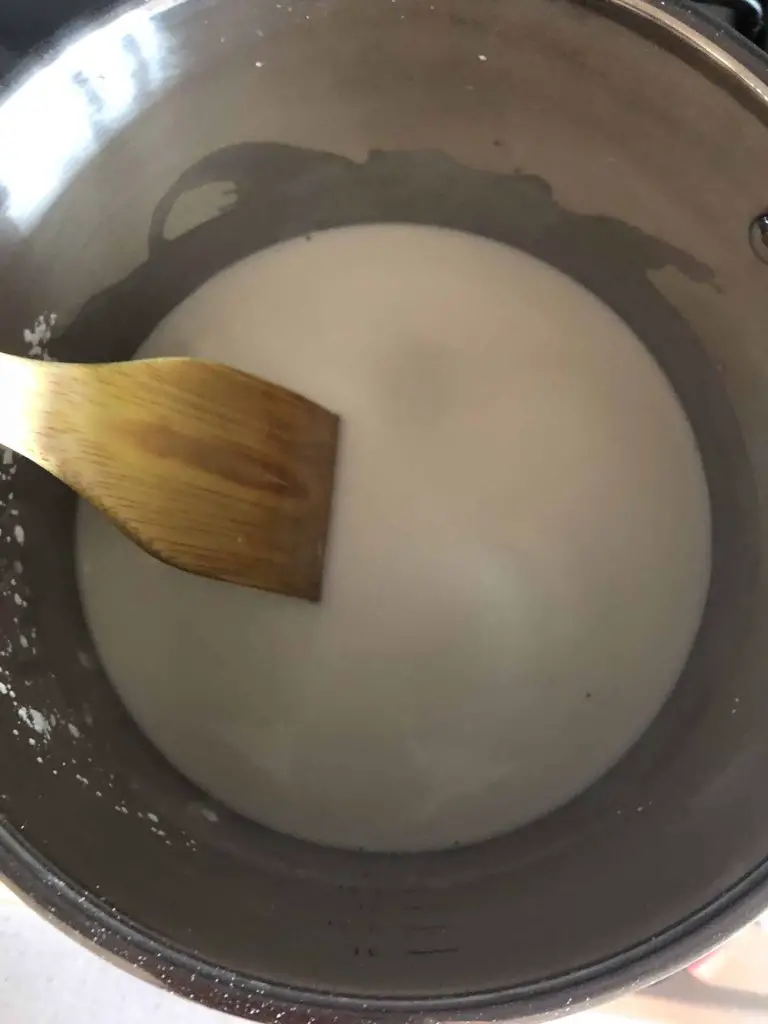 Turn your hot clay onto a silicone mat or baking paper and allow it to cool before using it. Please be careful as it will be hot!
Once it has cooled enough to safely handle, you can roll it, squeeze it, poke it, poke things into it, and mold it. It's soft and easy to manipulate.
To dry out your homemade clay, simply just let it air dry. Today we were pressed for time so I put them into the dehydrator at 60 degrees for a few hours otherwise they would usually take a couple of days to dry completely. Alternatively, slide them into a very low oven for a few hours. If you keep the temp low then you should still have that crisp white finish.
What could you make with your clay?
Figurines
Handprints
Plates
Wall hangings
Christmas Ornaments
Letters
Numbers
Small World Decorations
We would love to see your creations! Feel welcome to join our community on Facebook and share photos of your treasures.
I really hope you enjoy this recipe as much as we do.