Disclosure: This blog contains affiliate links which I may earn a small commission from if you purchase through them, at no extra cost to you.
gtag('config', 'UA-136794034-1');

When I think of playdough, I think super soft to the touch, smooth and amazing sensory play fun! All this considered, sand dough is rather the opposite and still fabulous! It offers a great contrast to other play doughs that we have made. It's grainy, a bit stiff and has a texture that is like your legs leaving the beach after an afternoon of play.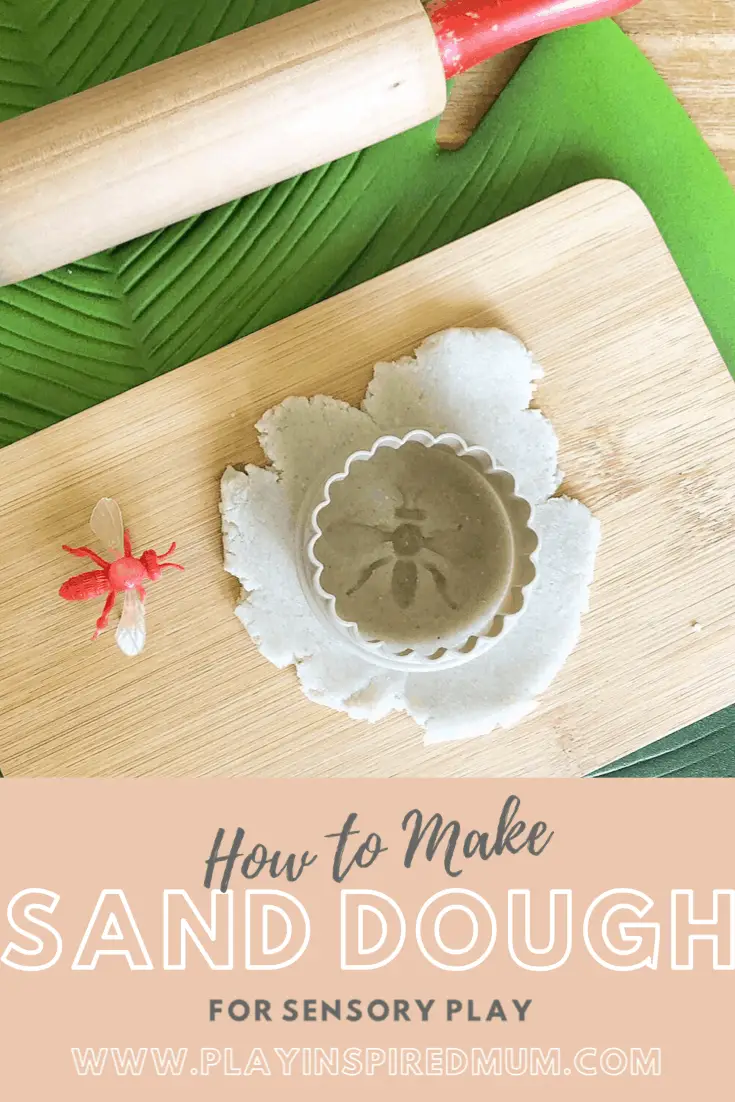 How to Make Sand Dough
I needed a play medium for a beach-themed play idea that I had in mind. We had done the normal, super-soft playdough over and over. While the kids love it, I was looking for a little something different. Sand dough ticked the boxes! I was looking for something that would replicate a sandy shoreline. However, not it could not be too messy for indoors play. Within ten minutes, we had gathered all we needed, cooked our dough and were waiting for it to cool.
What You Need to Make Sand Dough
Medium Saucepan
Large Mixing Bowl
425g Boiling Water
200g Rock Salt
400g Plain Flour
2 tablespoons of Oil ( we used Canola)
900g Play Sand (we get ours at Bunnings)
2 tablespoons Glycerol ( available at your chemist)
2 tablespoons of Cream of Tartar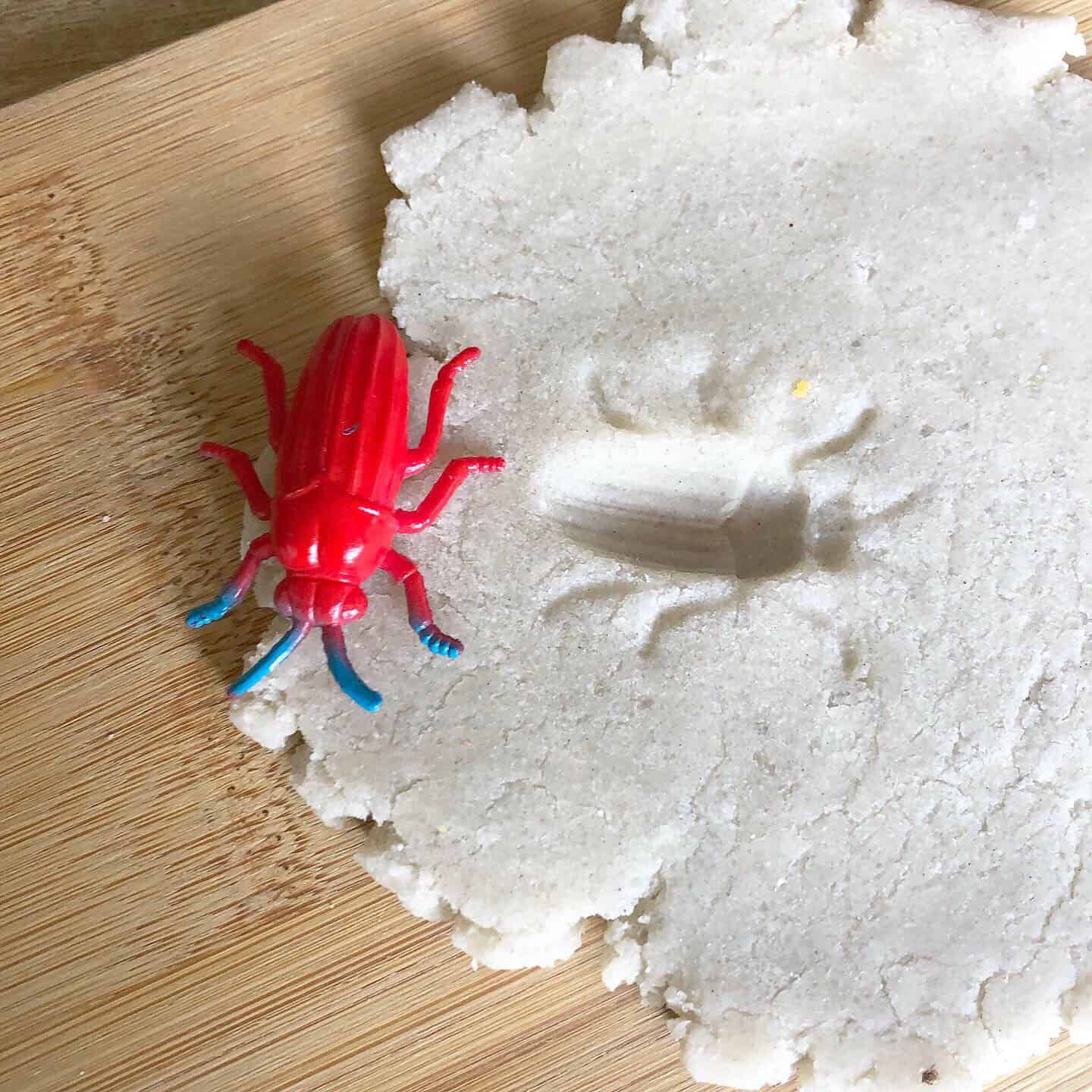 How to Make Sand Dough
Making sand dough is not complicated. While it can be made freshly before playing, you can easily make a batch well in advance. The batch that we were just playing with yesterday was made months and months ago. Even though its close to six months old, the dough is still just the same as the day we made it. We keep it stored in a zip lock bag (air squeezed out as much as possible) in a dark cupboard.
Now, this batch makes a lot of dough. There is plenty for two to play with and you could easily have enough for four children to each have a generous portion.
To make your sand dough simply:
Add your flour, sand, and cream of tartar to your large mixing bowl, stir to combine
Place your salt into your saucepan and add your boiling water
Add heat and stir until the salt has dissolved
Pour your oil and glycerol into the salty water
Gradually add in your sandy flour, stirring to combine until free of lumps and a dough has formed
Turn dough onto a heatproof surface and allow to cool before kneading it smooth
If your dough is sticky, simply add a touch more flour until the consistency is correct.
How to Play With Sand Dough
We have used this dough for so many different activities! From small worlds to rolling snakes to form letters for some name recognition activities, imprinting shells, creating 'sand castles' with loose parts, and beach scenes from our favourite seaside books.
This being said, our favourite way to use our sand dough has been without a doubt, to create our own fossils. Once dry, this dough resembles rocks from long ago. Here is some fossil inspiration for you:
Footprint Matching
Fossil Dig
Dinosaur Small World
Conversation Starters
This grainy, gritty dough opens up all types on conversations for your child. Help them develop comprehension and broaden their awareness of what is happening in their play with these open-ended conversation starters:
Before you feel the dough, what do you think it is going to feel like?
How does the sand dough feel?
What is something else that feels similar to this sand dough?
How is sand dough different to other play dough you have played with?
Who do you think might like to play with this sand dough?
If you could build anything in the world using sand dough, what would you build?
Narrating your child's play, asking questions and building on their ideas to scaffold their creativity is not only going to build their understanding and vocabulary but it is going to affirm to your child that what they are doing is important to you – self confidence boost!
Educational Benefits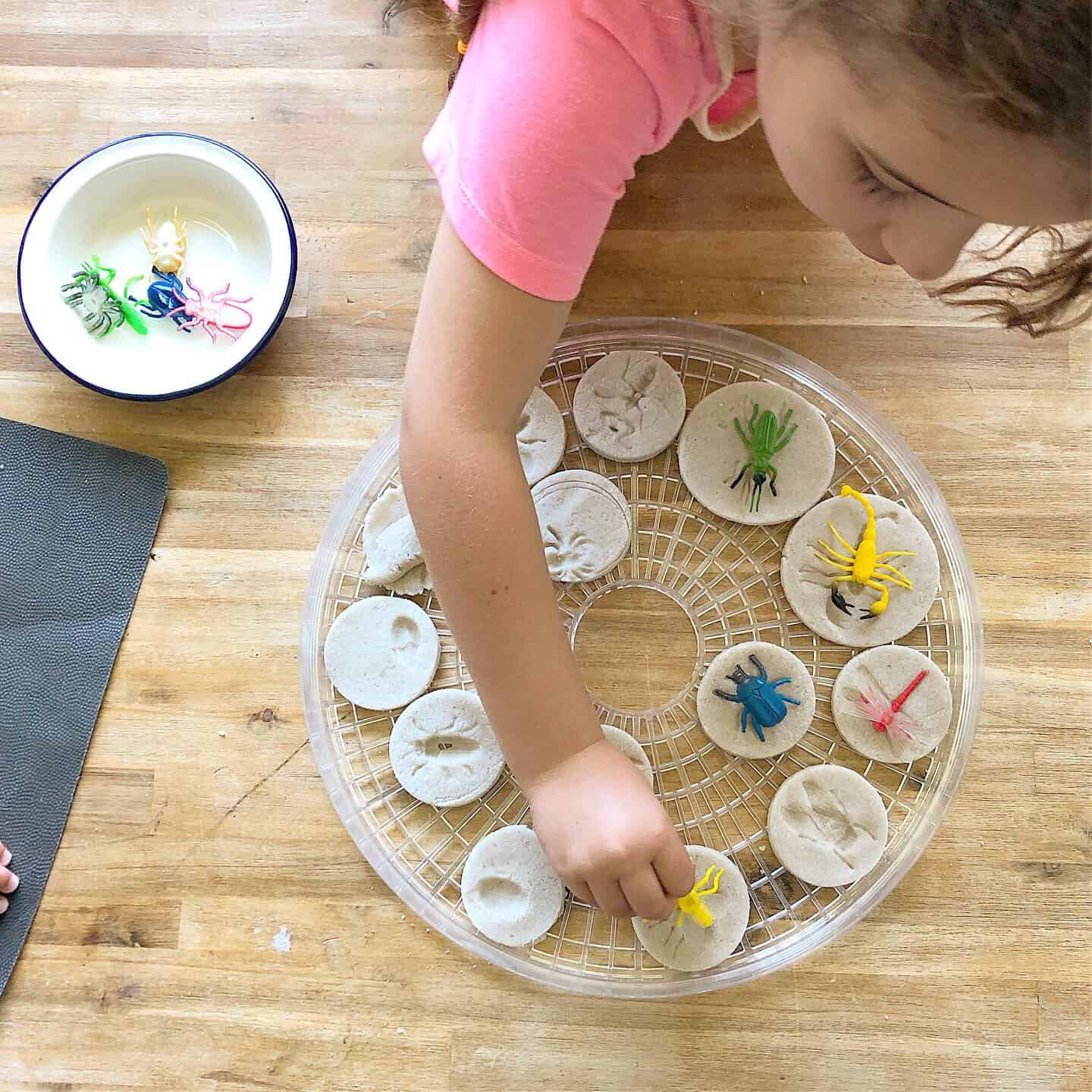 Engaging in sensory play has long been known for offering so many opportunities for children to grow and develop life skills. Here are some skills that your child could be exposed to while playing with sand dough:
Fine motor skills
Cognitive development
Creative thinking
Problem solving
Bilateral coordination
Memory recall
Vocabulary
Social skills
Turn taking
Cause and effect
Sand dough really is an amazing sensory play medium. While it is a contrast to its super soft cousin, playdough, there is still a place for it in your child's play!
Dani D x
Disclosure: This Blog does contain affiliate links which I may earn a small commission from if you purchase through them, at no extra cost to you.