Disclosure: This blog contains affiliate links which I may earn a small commission from if you purchase through them, at no extra cost to you.
In recent years, there has been a shift back to classic wooden toys such as those of generations before us. With all the technological advances of today, why are parents choosing to go with old school toys?
Simply, because they are better.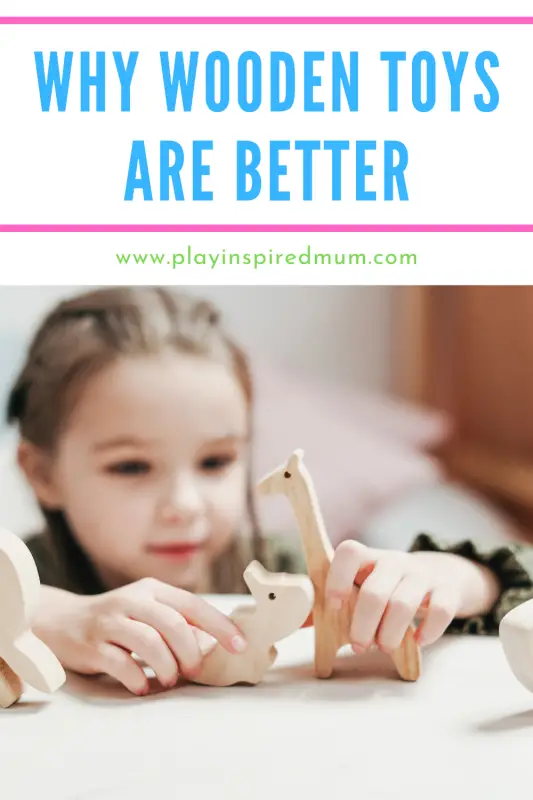 Why Wooden Toys are Better
Parents are often faced with the difficult decision of which toys to provide their children.
There are so many different toys available and with marketing finding more ways to expose them to us every day, it can be challenging to determine what the best choice is.
Debunking 'educational' plastic toys
Browsing through the mid year toy sale catalogue or strolling down the aisle of the main stream department stores, parents are bombarded with marketing that tells them strong messages.
"Educational… promotes learning… teaches ABCs and 123s… "

– Over Commercialised Toy Marketing Teams around the World
These terms are plastered all over so many toys. The same toys that realistically, do almost quite the opposite. Many of these toys are driven by batteries and encourage observation rather than being driven by participation and encouraging interaction.
Consider what real learning is being had if a toy has a button that when pressed lights up or plays music. What opportunities are these predetermined responses actually presenting our children?
Most of the time, these toys are entertaining rather than engaging. Such toys will limit and even impair learning and development.
It is very important for parents to make sure that they are providing their child with the best toys that will not only be fun but also provide meaningful, creative play experiences and the development of life skills.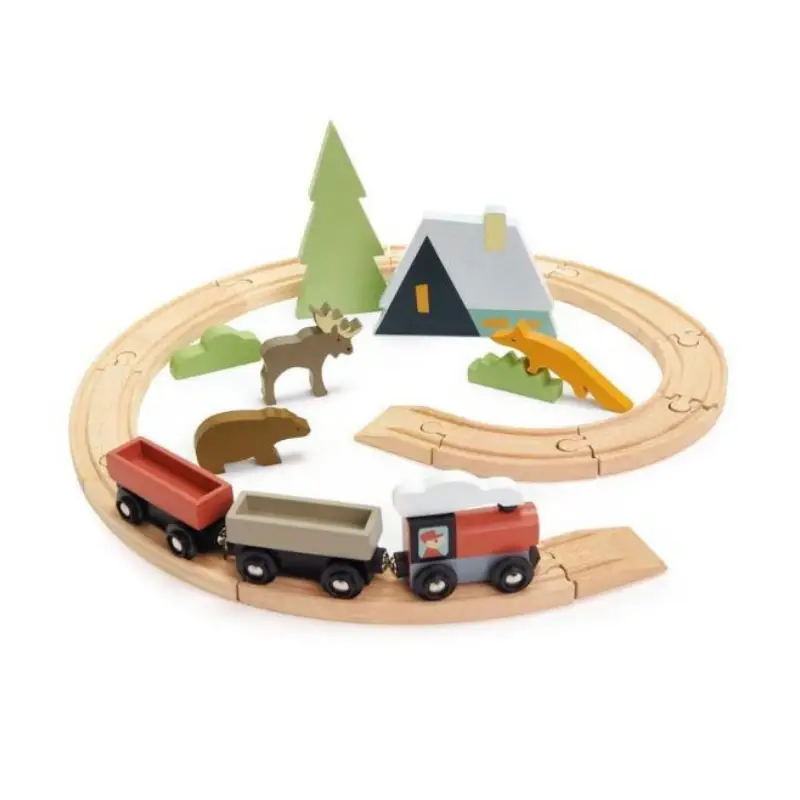 Not all plastic are the same
This all being said, not all plastic toys are made equally. There are some plastic toys out there which are truly amazing.
For example, the Fat Brain Toy company offer a huge range of Montessori inspired toys that promote valuable, hands on, age appropriate learning. They advertise themselves as a "smarter way to play" and I must agree. The Fat Brain Toys are geared to encourage the development of skills appropriate for the targeted ages, they ignite a child's natural curiosity and they need children to interact with them in order to use them.
Favourite Fat Brain Toys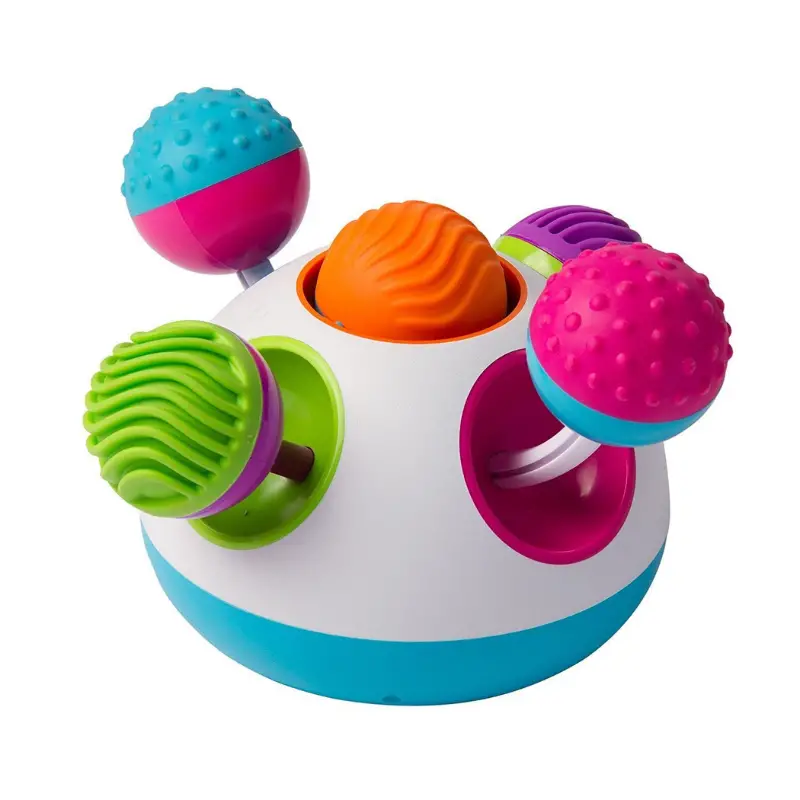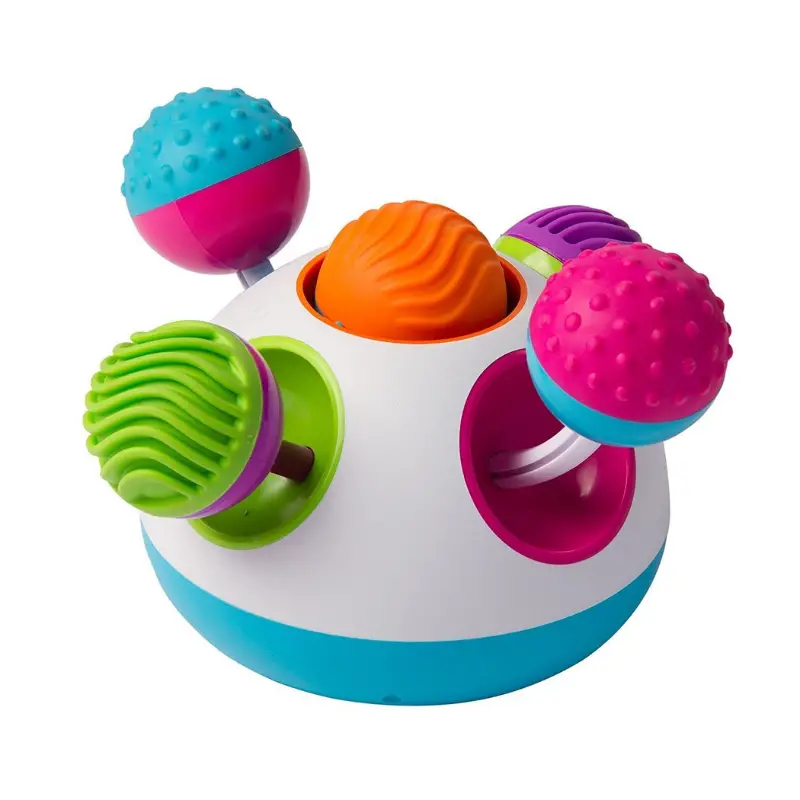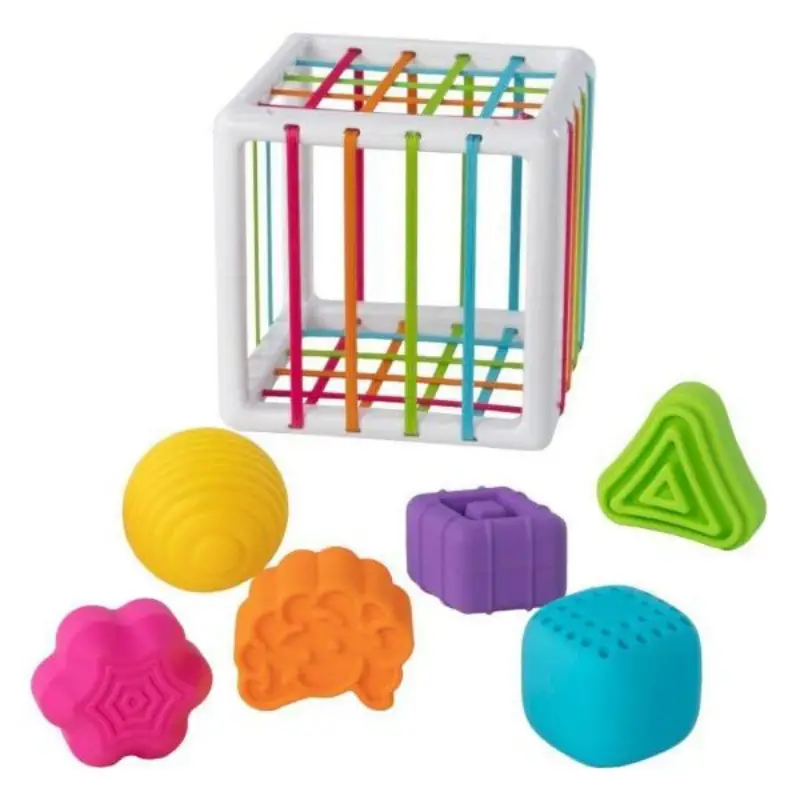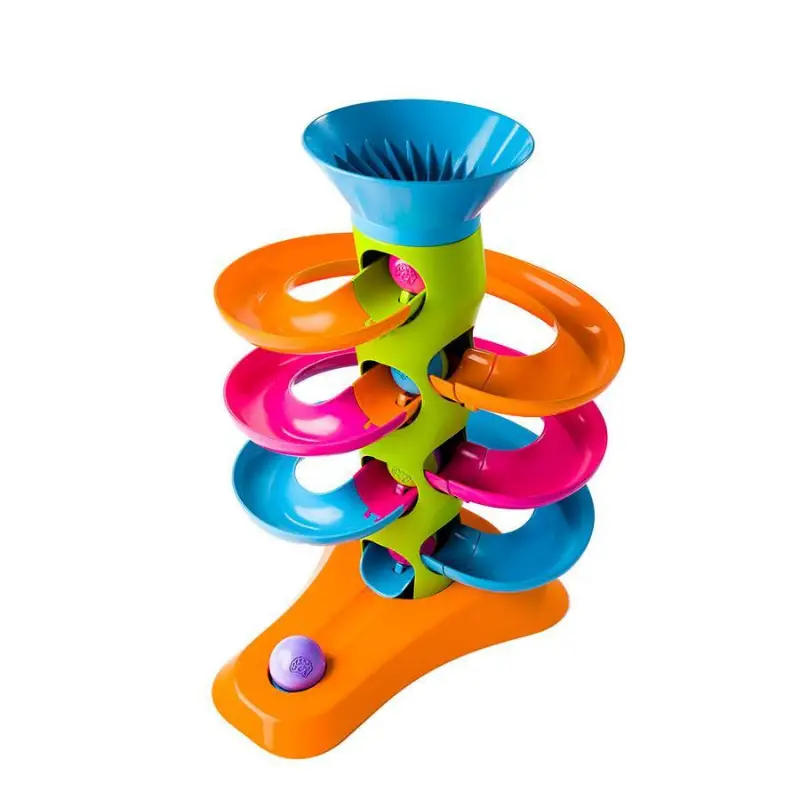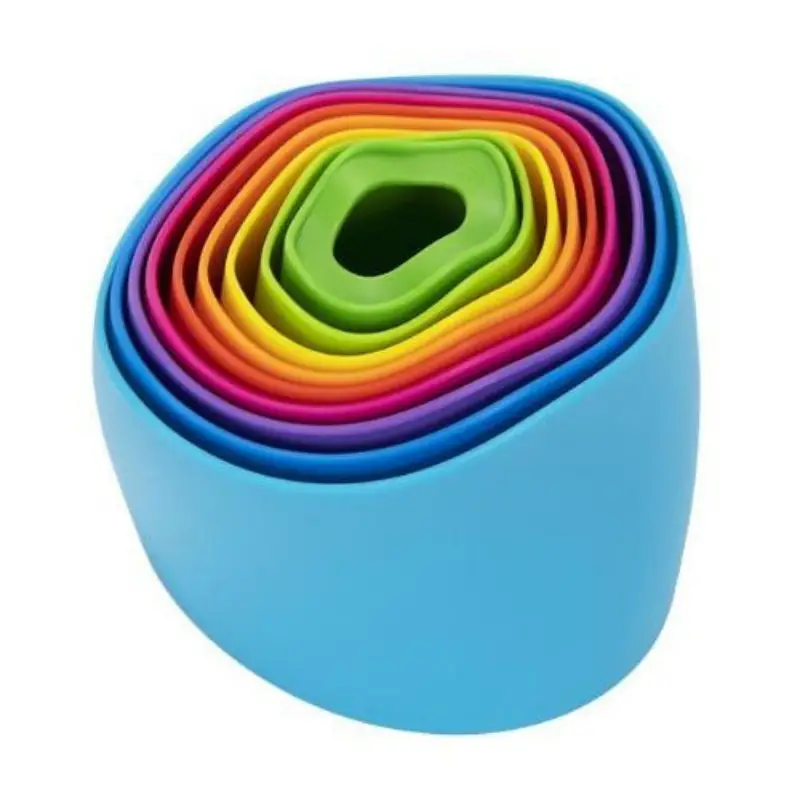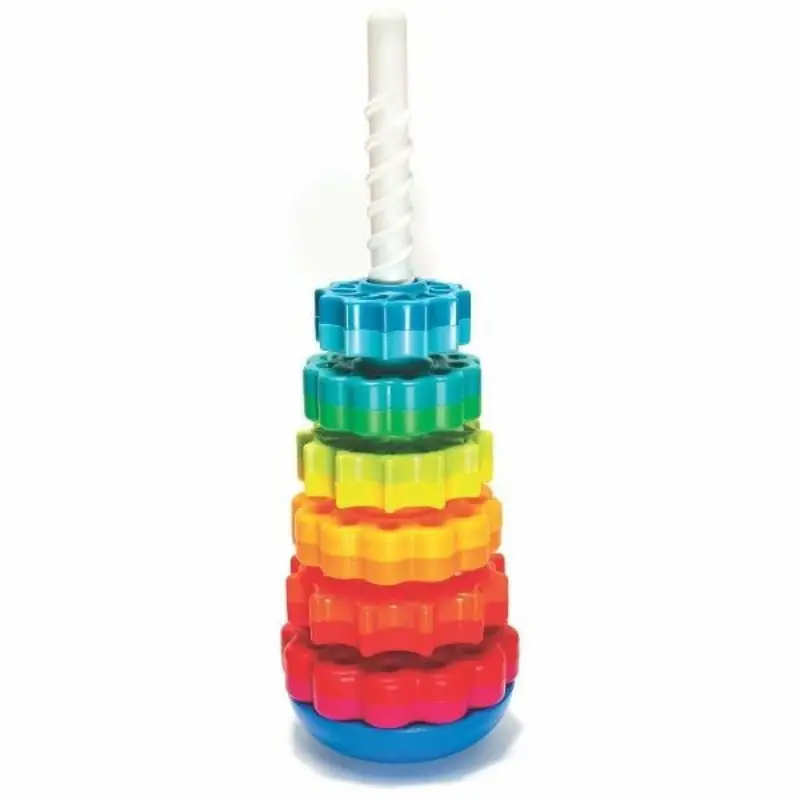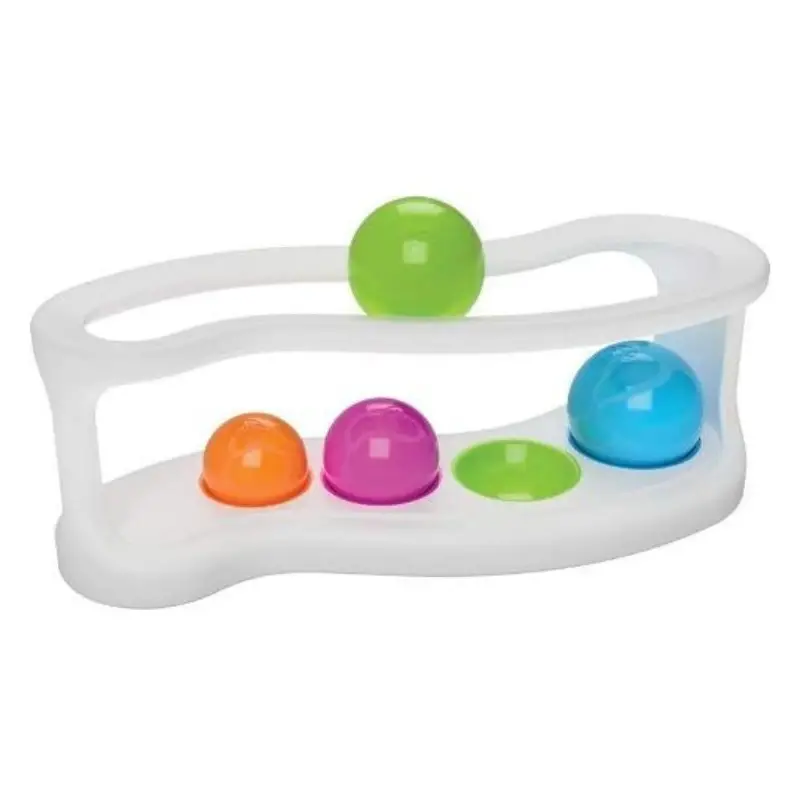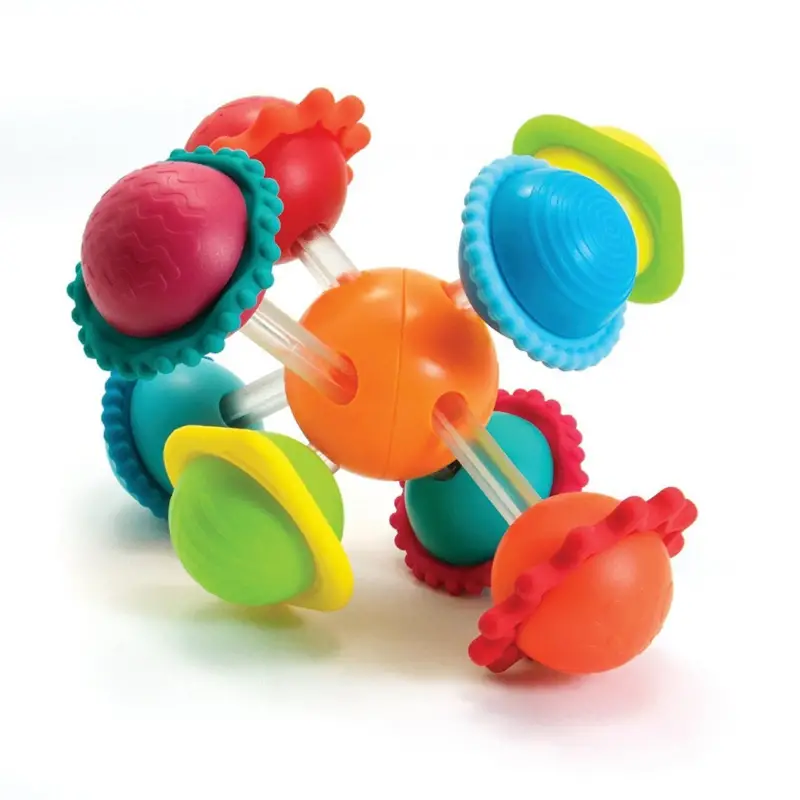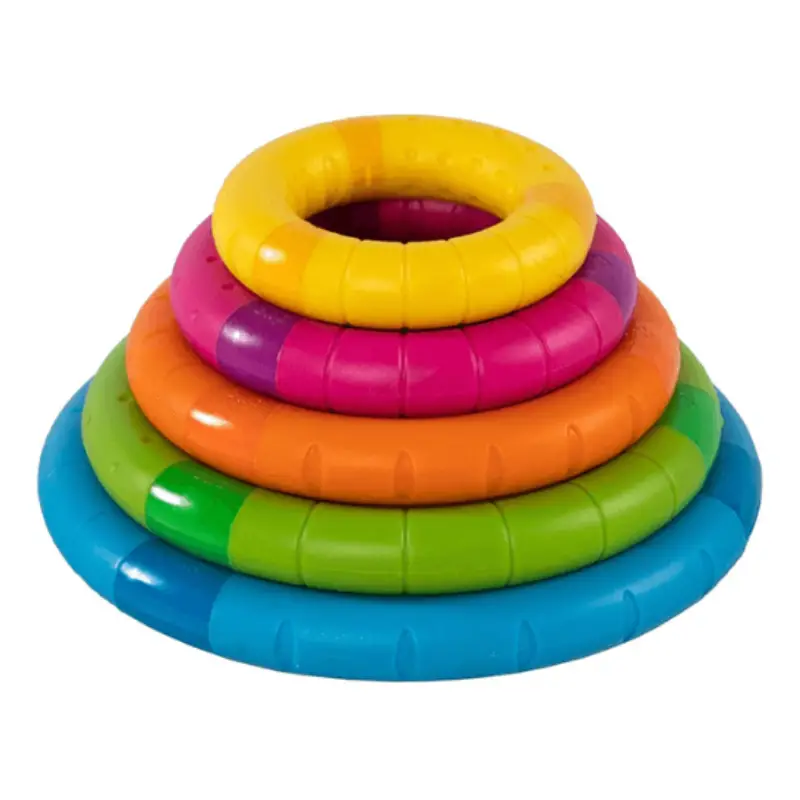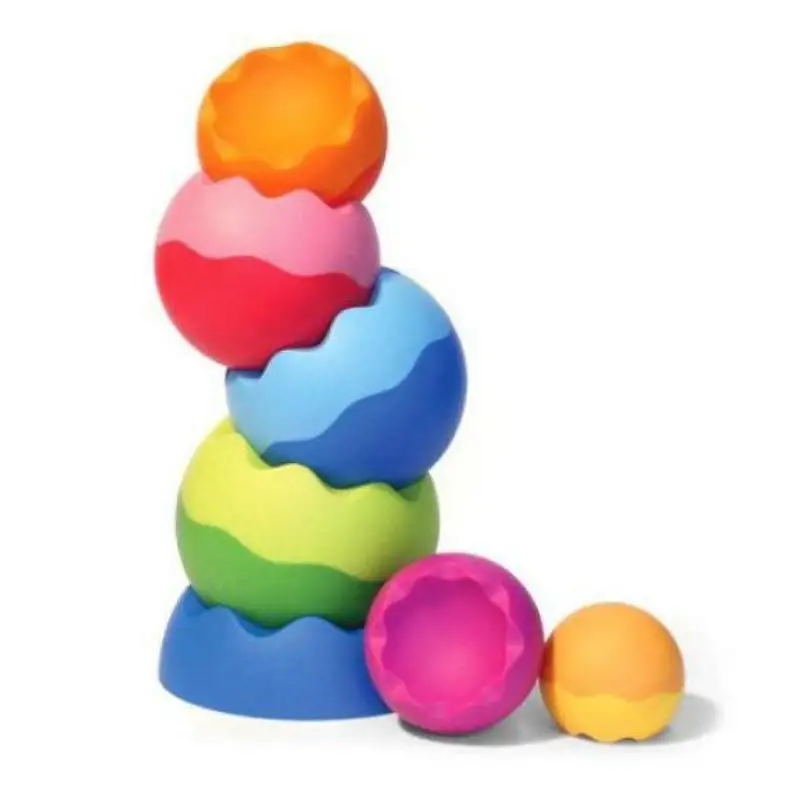 Why we prefer wooden toys
Wooden toys offer a natural way for children to interact with the world around them. That is, in an interesting way while also giving them tools that can help develop motor skills, spatial awareness, problem solving abilities, communication skills and more!
Quality wooden toys are naturally beautiful in appearance, environmentally friendly and promote meaningful play experiences.
Wooden, natural toys are very durable and last much longer than other materials-something that is especially important for small children who can be rough on their belongings.
Children get hours of quality playtime out of wooden classic toys. They offer great sensory experiences- they feel nice in your hand, produce natural sound when being used and have a pleasant smell.
Wooden Toys offer an enriching experience that can help children develop many necessary skills at any age!
The wooden material used to make wooden toys are eco-friendly, allowing your toddler to play with a toy that not only improves their cognitive abilities but is also safe for our environment. So parents, feel confident about what you are giving to your children at this crucial stage in development.
Hands-on learning is necessary for toddlers! Wooden toys provide an easy way for young children to learn how things work through experimentation and play.
Most wooden toys do not include any batteries or other power sources, meaning that the child will have to manipulate the pieces themselves to discover how it works. They are powered by the imagination and creativity of your child – not a battery!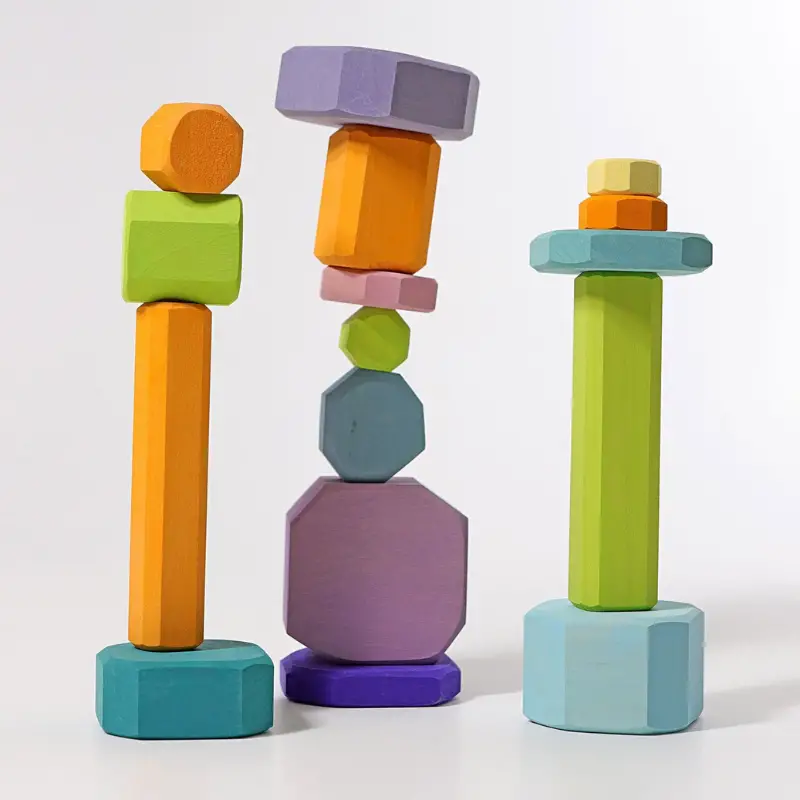 Benefits of using wooden toys
Wooden toys offer an enriching experience that can help children develop so many necessary skills at any age!
Now we aren't talking academic, ABCs and 123s.
Yes, there is a time and place for lessons involving these.
The skills that I am referring to here, are the skills that your child will be developing and will continue to refine from early childhood well into adulthood. Skills that are going to improve resilience, cognitive ability, language skills and truly make a difference in your child's learning journey.
I'm talking skills that will be transferrable across so many facets of your child's life, for their entire life.
Skills developed through play with wooden toys
Fine motor skills
Gross motor skills
Hand eye coordination
Crossing the midline
Bilateral Coordination
Language skills
Cognitive development
Memory Recall
Spatial Awareness
Concentration
Creative thinking
It is not a toy that teaches these skills. Toys are the tools that inspire are children to learn and develop these skills through meaningful interactions and play.
Hands-on learning with wooden toys provides an easy way for young children to learn how things work through experimentation and play.
With wooden toys, children can develop their fine and gross motor skills, which will help them in both school and daily activities later on in life.  
Wooden blocks are easy to stack together, encouraging your child's problem solving skills! In addition wooden puzzles help toddlers develop their cognitive abilities and spatial awareness.
As wooden blocks can be stacked upon one another easily, many wooden toy sets encourage problem solving skills as well by developing creativity and logic skills leading towards higher achievement later in life.
With wooden toys, children can develop their fine and gross motor skills, which will help them in both school and daily activities later on in life.
This not only improves logical thinking skills but creates well-rounded individuals who are able to embrace self-discovery.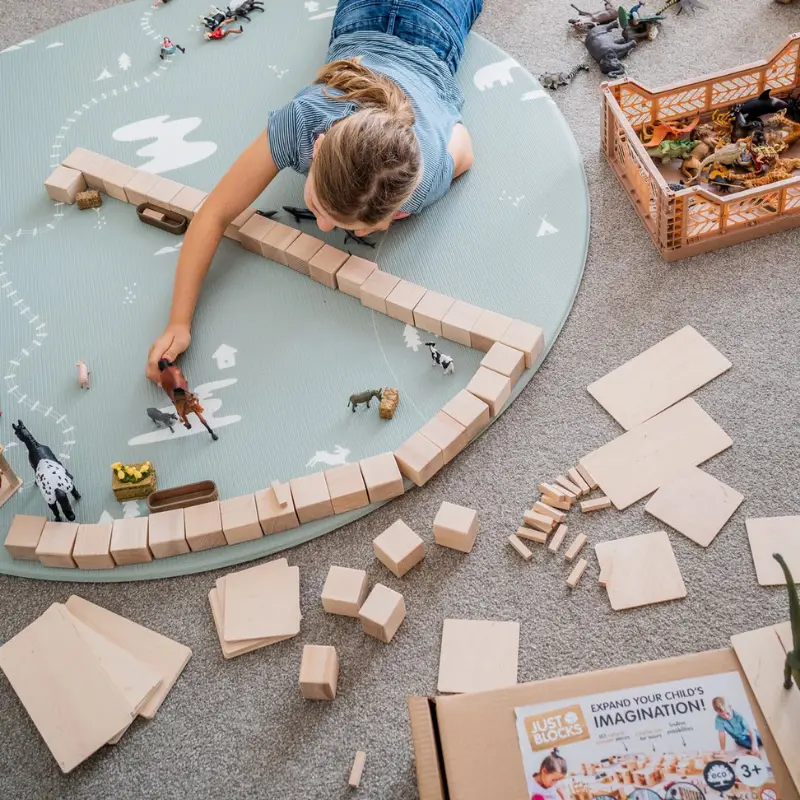 Wooden toys make great gifts for toddlers who will love their bright colours and interesting shapes!
Check out this list of trusted wooden toy brands to find the perfect wooden toy for your child.
Types of wooden toys
There are many different types of wooden toys that can be enjoyed by children.
Some of the most popular wooden toy types include:
Play sets
Puzzles
Cars and trucks
Trains
Animals
Blocks
Blocks are a great choice for toddlers who are just learning to walk, developing hand strength and , as they are durable, safe and perfectly sized. They allow for so many play opportunities. From building to posting, to tape line ups and shape sorting.
Puzzles are a great choice for toddlers who are starting to learn how to put things together and figure out problems. They encourage the development of fine motor skills, logical things and spatial awareness.
Cars and trucks are perfect for toddlers who love vehicles, while wooden trains are perfect for train enthusiasts. These wooden toys are great resources for role play, creative play and cause and effect learning.
Finally, wooden animals are perfect for toddlers who love learning about different animals and who would be thrilled with a set of wooden figures to begin building their collection. Toy animals are so valuable for developing phonics, learning about biomes and imaginative play.
Toy safety
Not all toys are created equally.
Parents should opt for wooden toy brands that have comply with the relevant toy safety standards.
Toy companies receive certificates from independent laboratories after passing specific tests for safety and environmental concerns.
Factors that come into the testing process include
Safety of your child
Integrity of the toy
Developmental appropriateness for the recommended age
The goal is to ensure that parents are choosing safe wooden toys that fit every standard to keep children safe, healthy and happy!
Trusted wooden toy brands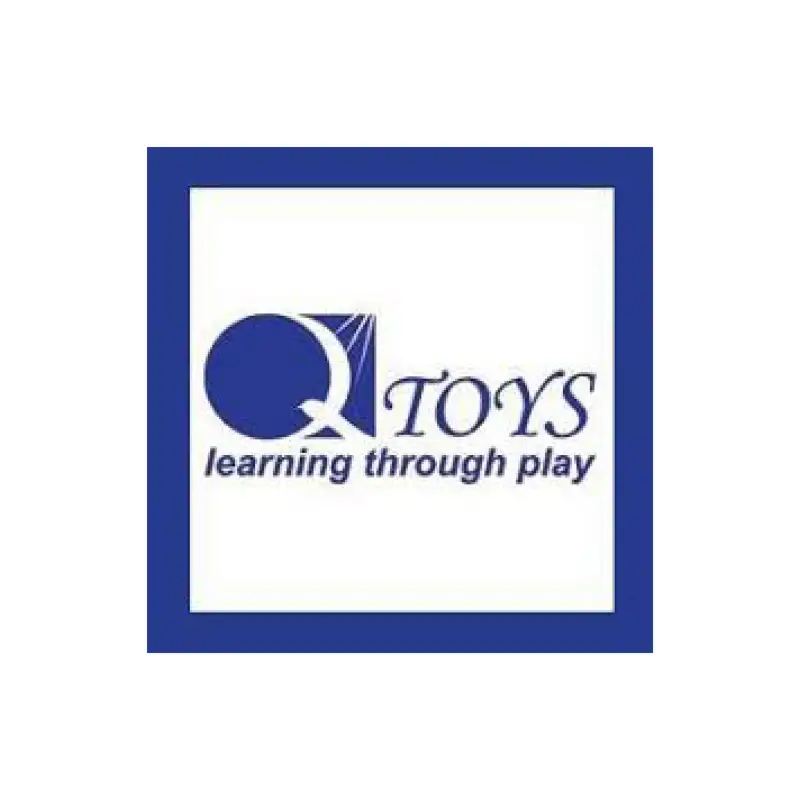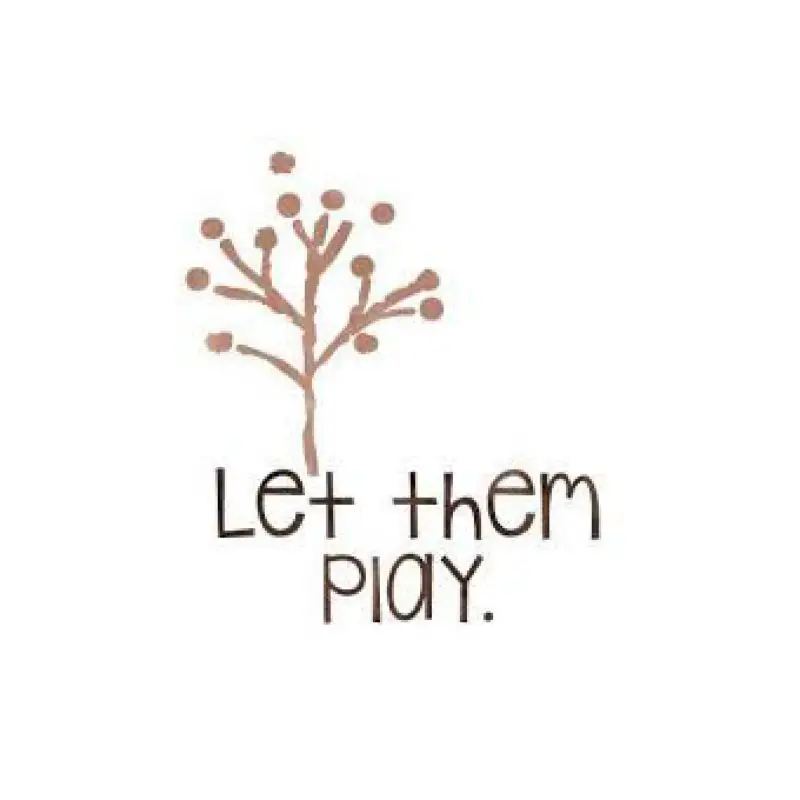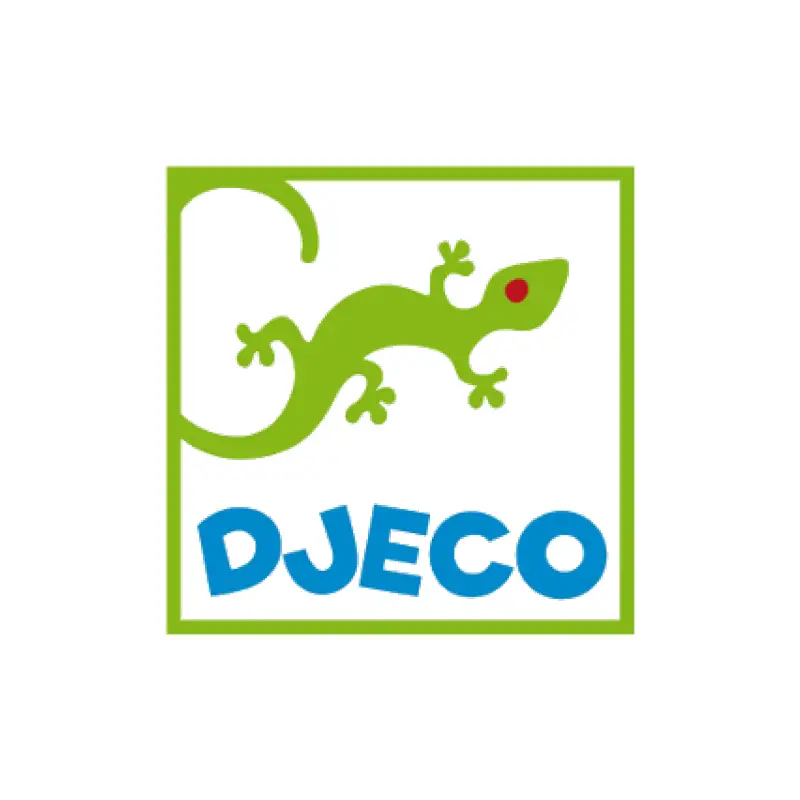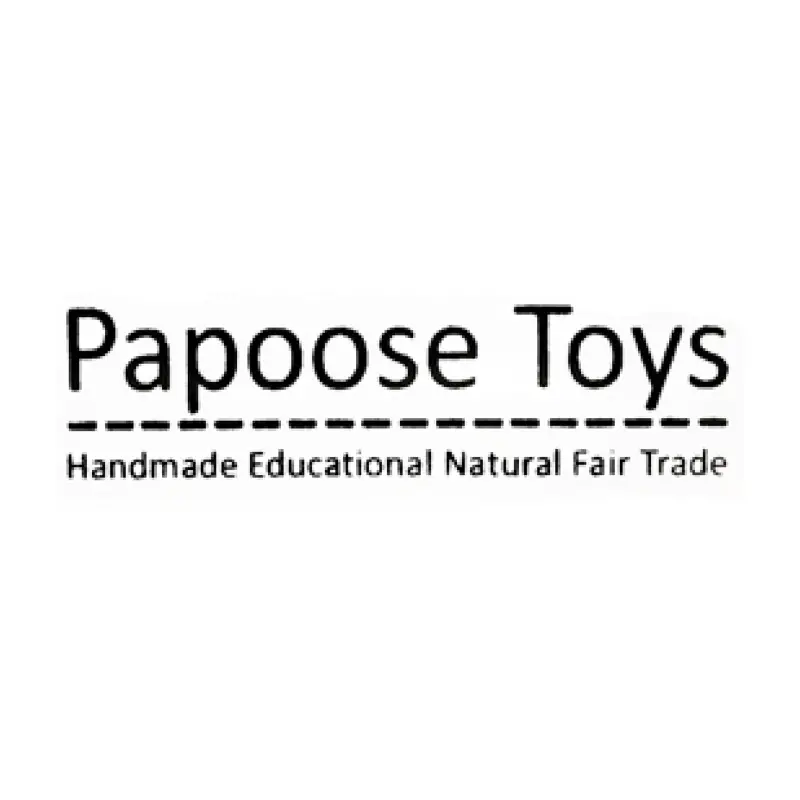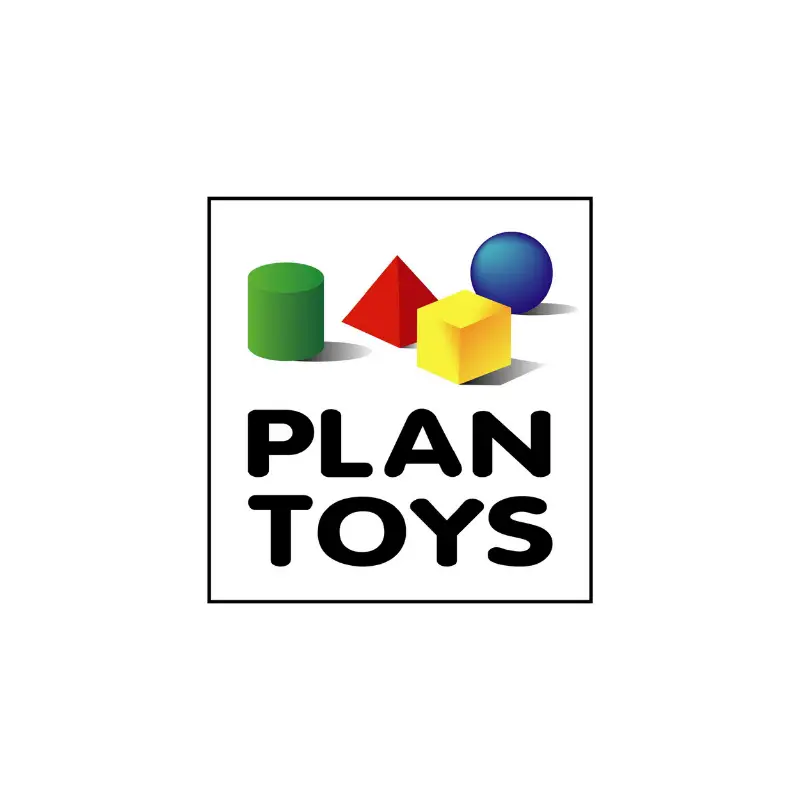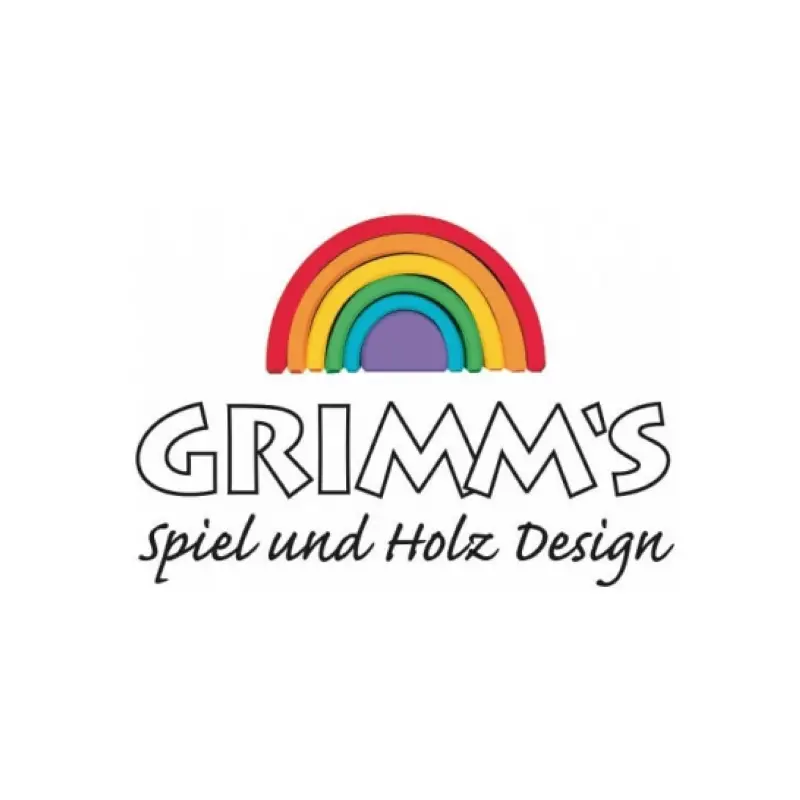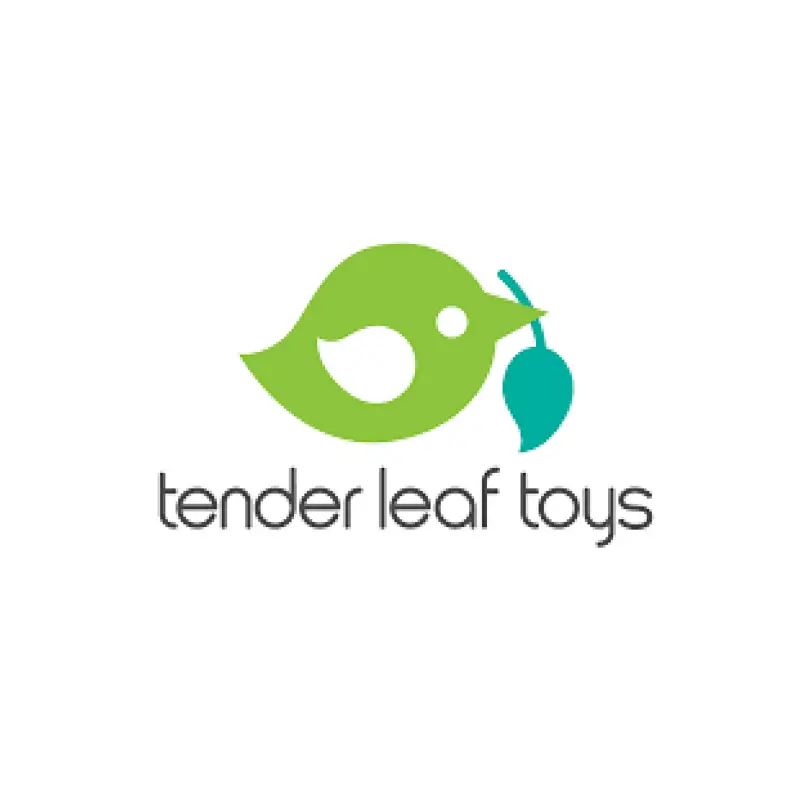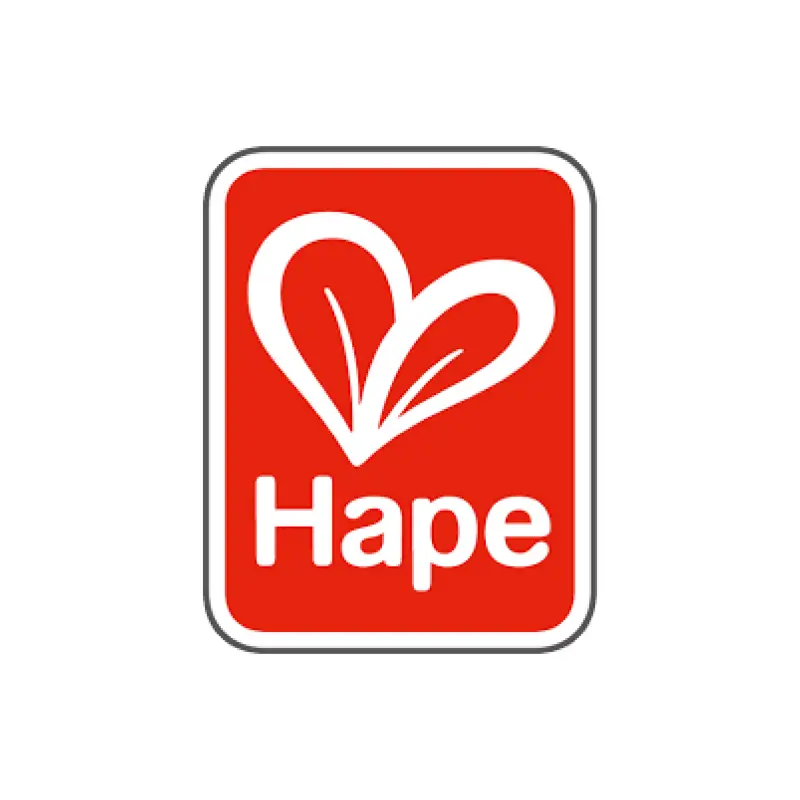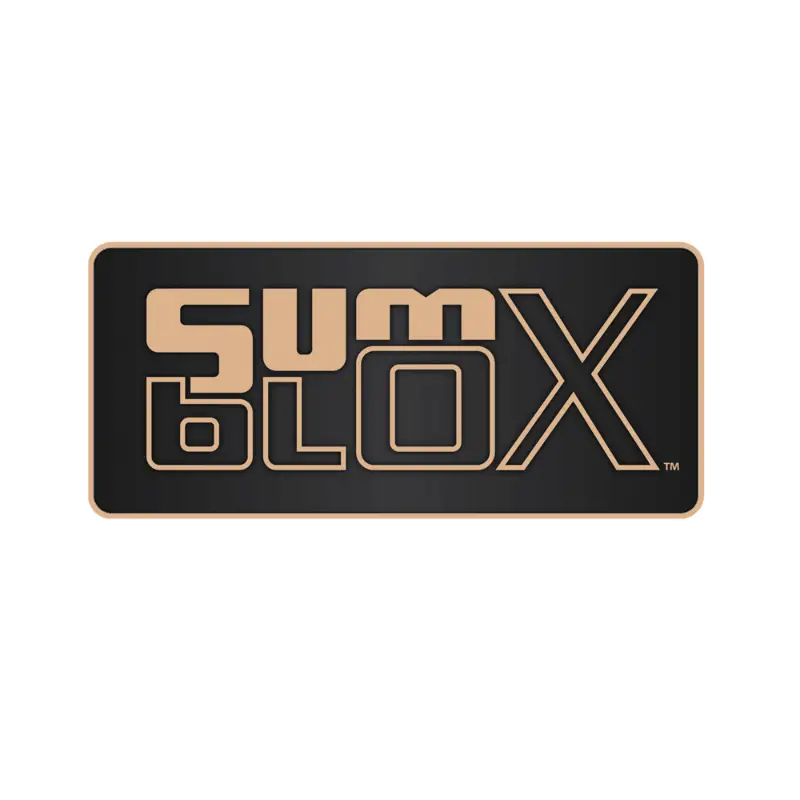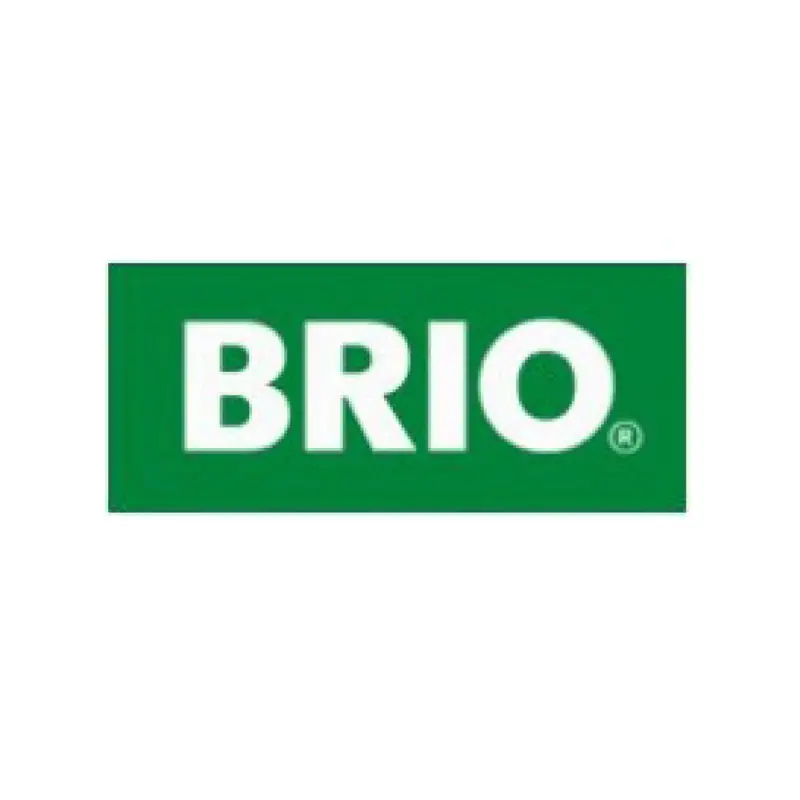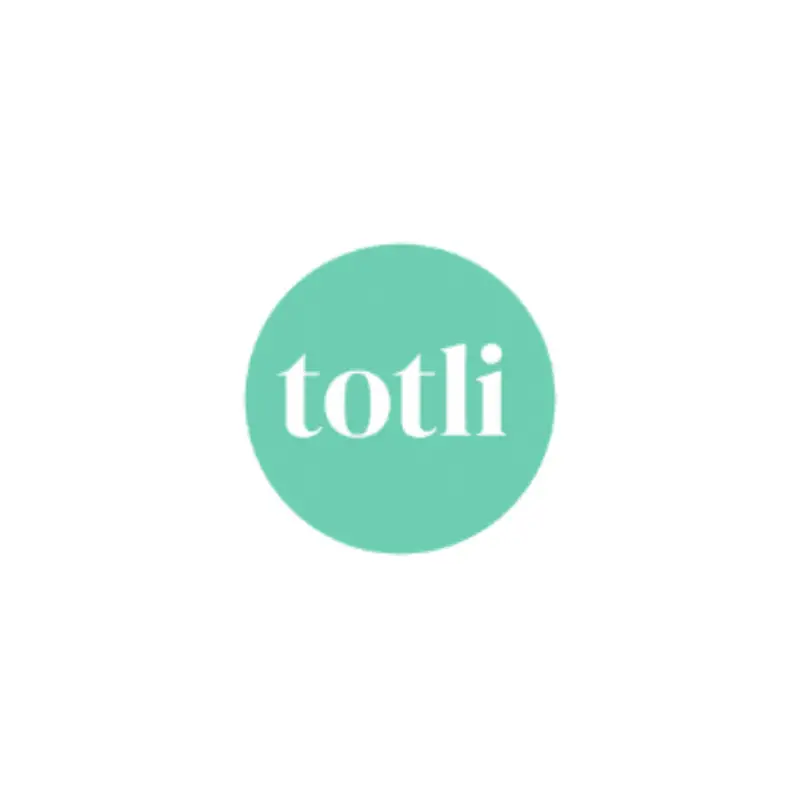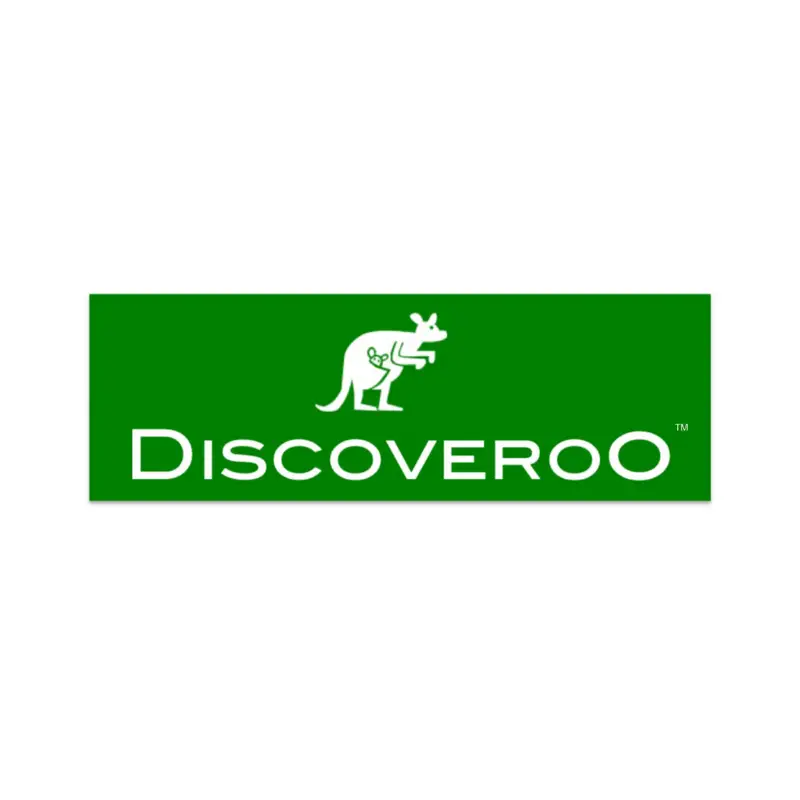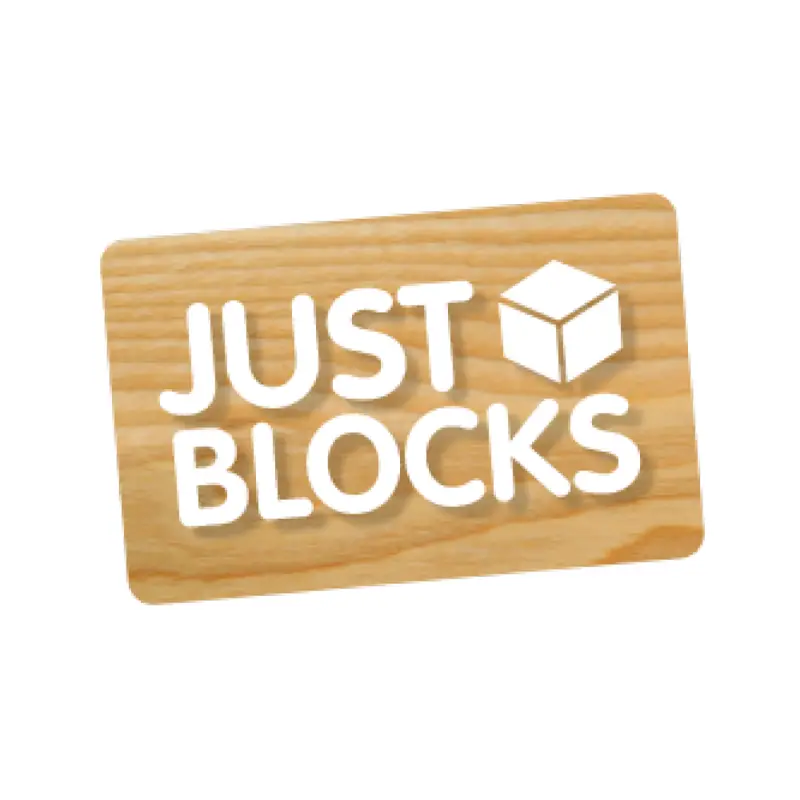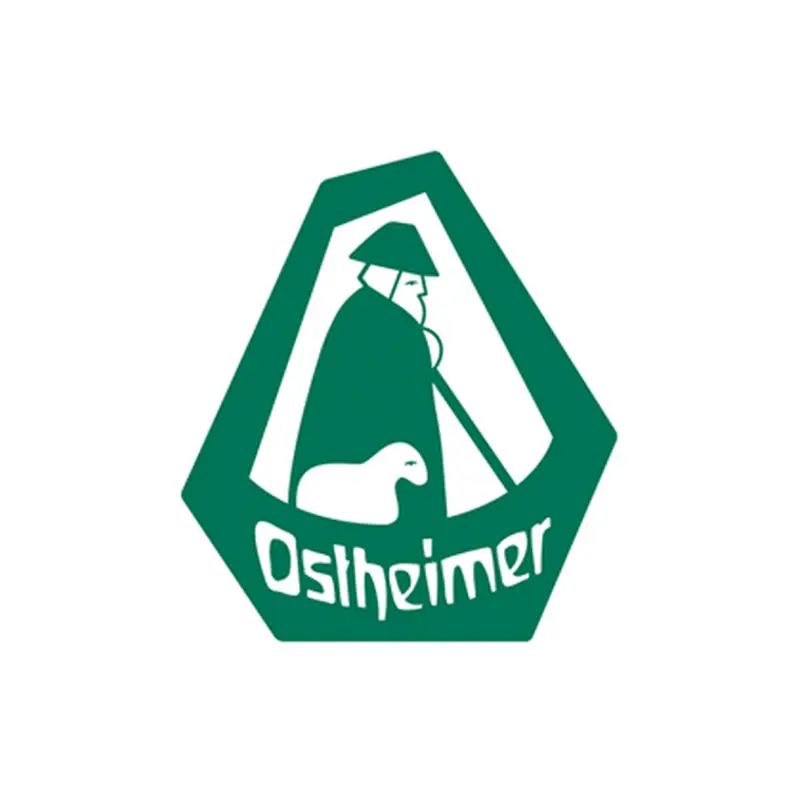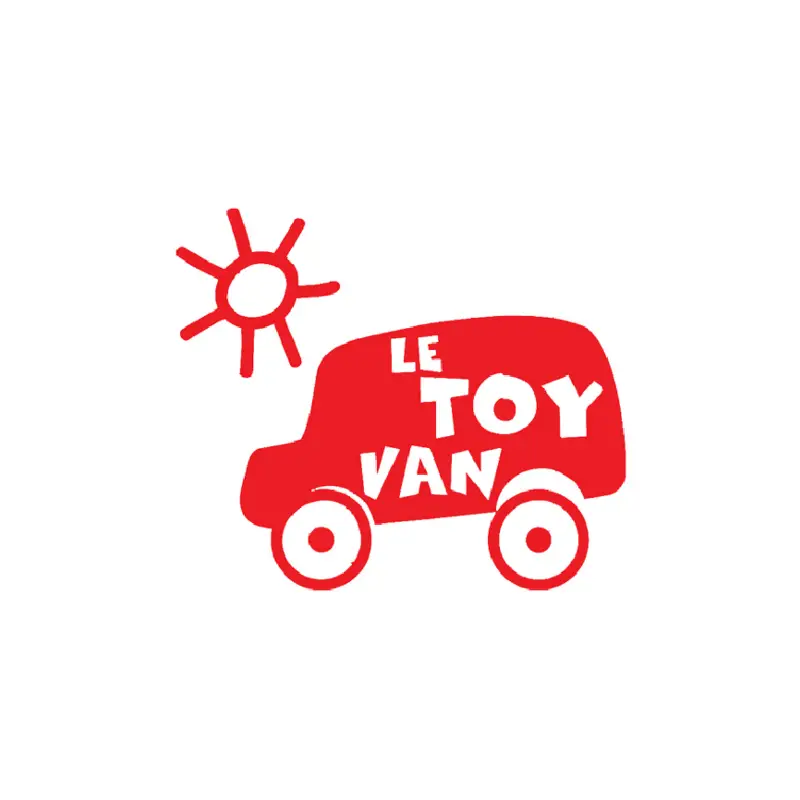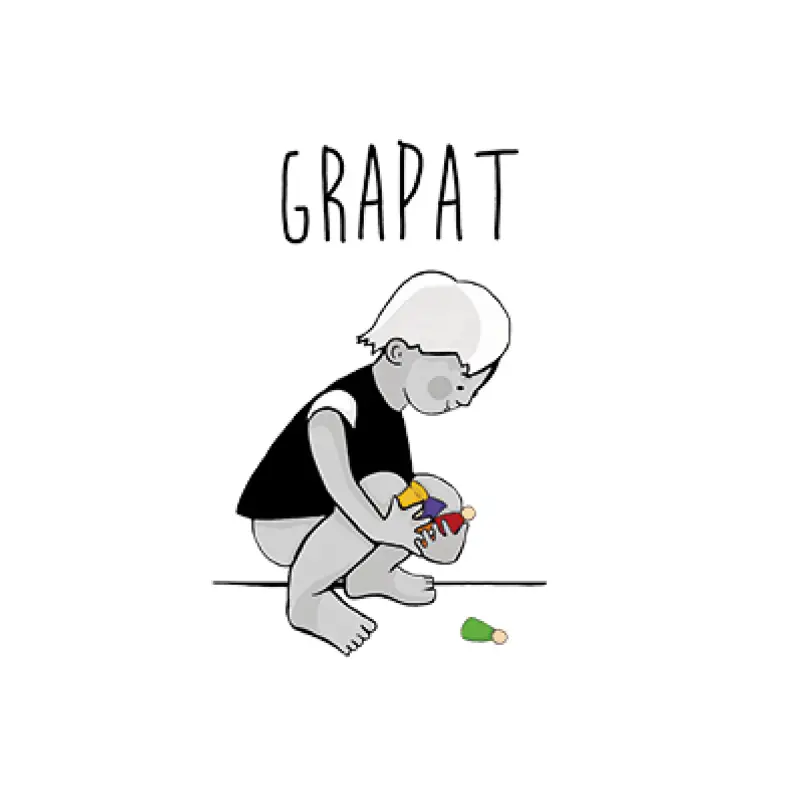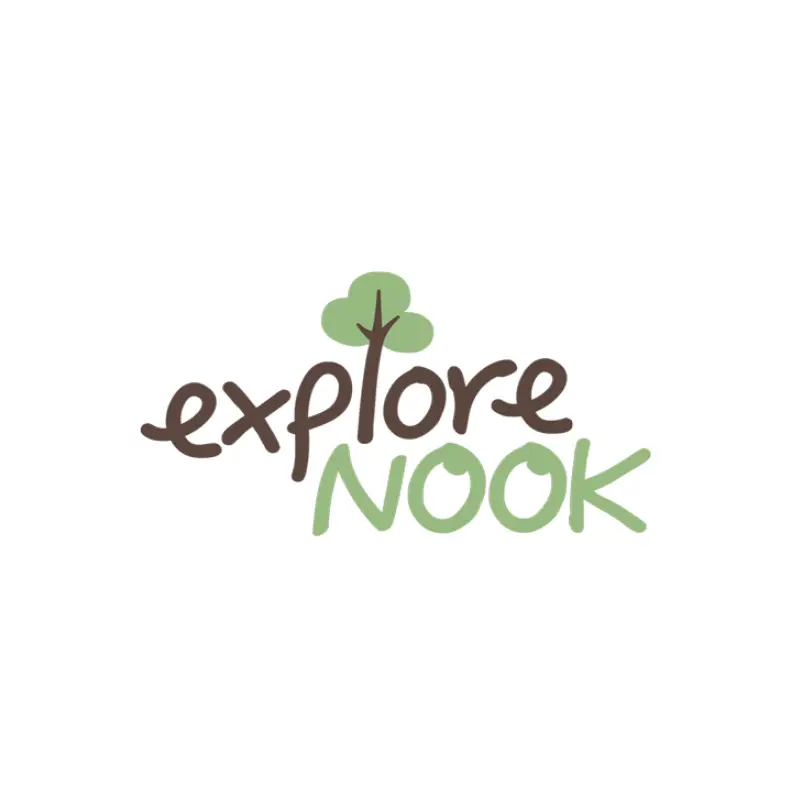 How to care for wooden toys
Although wooden toys last longer than most other types of materials, they still need to be taken care of properly in order to age well and stay clean and safe for toddlers.
Wooden blocks and puzzles should only be used under direct supervision by adults or older children who know how to handle them safely – younger children may chew on these wooden pieces if left unattended.
Wooden cars and trucks, wooden trains, wooden animals, and other wooden toys should also only be used under direct supervision by adults or older children who know how to handle them safely.
In addition wooden toys usually need to be periodically wiped down with a damp cloth to remove any dirt that may have built up over time. Avoid using harsh cleaners that may react with the finish or paints on the wood.
Wooden toys will expand and crack in extreme heat and should not be soaked in water unless treated to be waterproof to avoid swelling.
In conclusion wooden toys can provide both educational and fun experiences for toddlers of all ages.
Where to get quality wooden toys in Australia
If you would like to buy wooden toys online, then check out these amazing small businesses!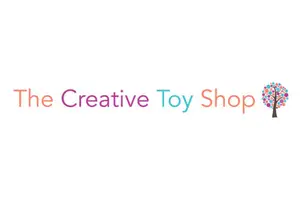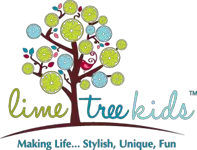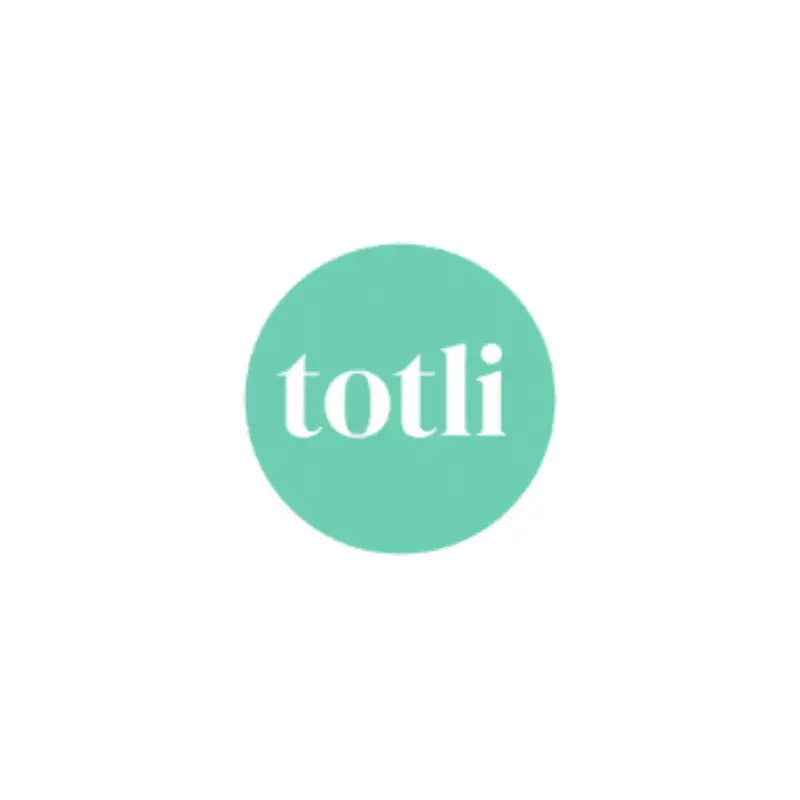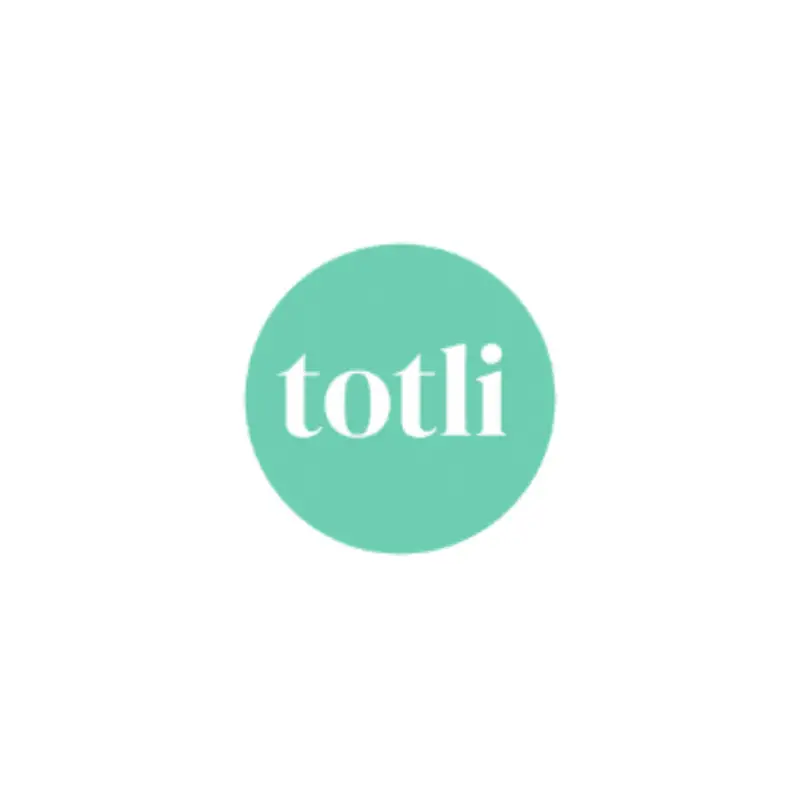 What is in our play space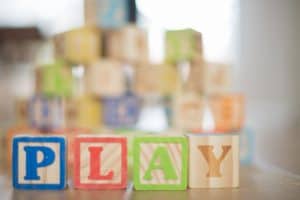 Along with wooden toys we also have lots of books (some are even from the 1950s passed down three generations – we love books), magnetic tiles, stuffed toys, craft materials, foam blocks, lego, dress up clothes, board games and dolls.
One thing that we have don't have many of are plastic or battery operated toys.
Why we personally choose wooden toys?
Wooden toys spark a childs natural curiosity and inspire creative play. They encourage your child to develop a long list of skill sets all while playing!
Sometimes Miss 4 will pick a toy up and ask me "How do I play with this?" My response will often be "What do you think we could do with it?"
I like to think that she will grow up being confident when coming up with her own ideas, being resourceful and be able to identify problems and then solve them and use her imagination!