Being able to read others facial expressions is an important life skill. Whether it be at the playground, school yard or workplace, being able to interpret how someone is feeling by their facial expression is a valuable attribute and consequential social skill.
We thought we would have a play with some facial expressions using some fun props. A couple of paper plates, popsticks and sharpies later and we had collection of mouth shapes that can be used to represent different emotions.

Teamed with a mirror, these were a hit!
We matched them up with the expressions on our Emotions Activity Sheet. A bit of tape to secure the popstick to each of the plates and we had 8 unique masks!
We used 4 plates cut in half, back and front.
The girls loved them! Miss 4 understood what they were straight away. She was laughing as she held the plate to her face.
Miss 19m looked a bit confused to begin with. I placed the mask in front of my face and made a sound to represent the emotion as well as using the rest of my face to act it out before removing the mask to show her my hidden expression. It took a couple of tries before the penny dropped.
From there she seemed to enjoy watching her sister experiment with the masks in front of a little mirror I pulled out for them.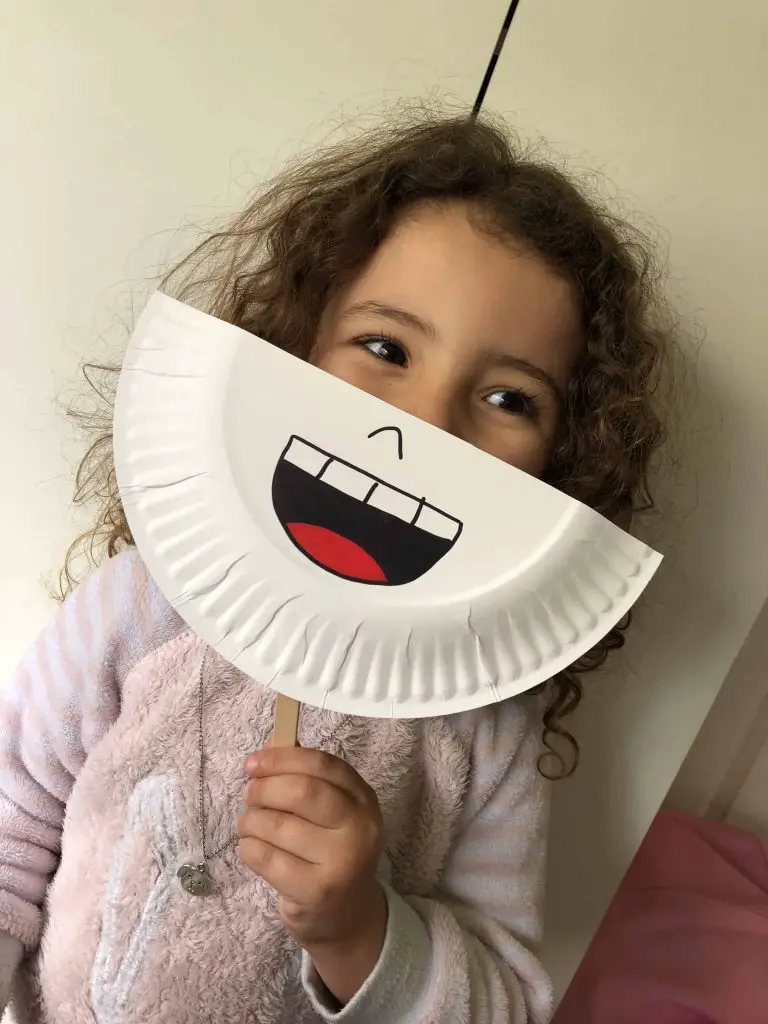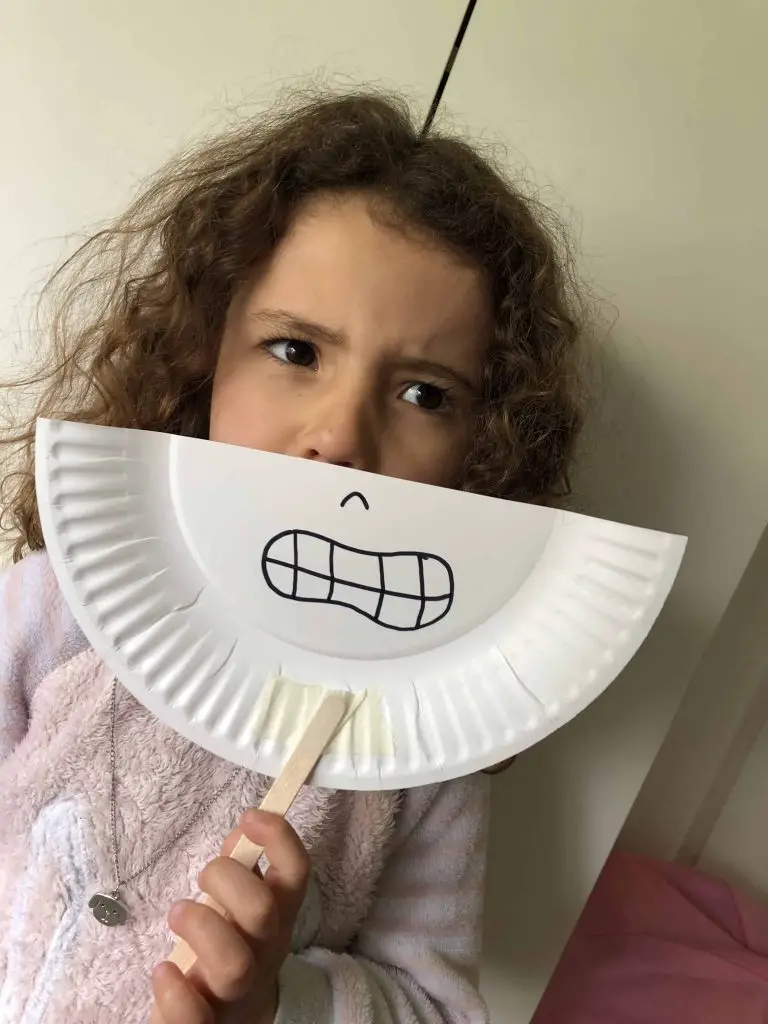 These were left out throughout the day. The girls picked them up and added them to their play every so often. It was Miss 4 who instigated their participation. While Miss 19m showed an interest, I think this may have been a bit to ambitious for her comprehension to grasp the idea.
I wonder what Mr 10 will think of them? I guess we will find out soon enough!
Dani D x
Disclosure: This Blog does contain affiliate links which I may earn a small commission from if you purchase through them, at no extra cost to you.