Disclosure: This blog contains affiliate links which I may earn a small commission from if you purchase through them, at no extra cost to you.
Here is a round up of the best insect and bug toys for toddlers!
When it comes to bug themed gift ideas for kids, there are so many varieties that are popular. Play to your child's interests and you are going to find the perfect match!
Encourage your toddlers love for nature while learning about bugs in the garden while having fun.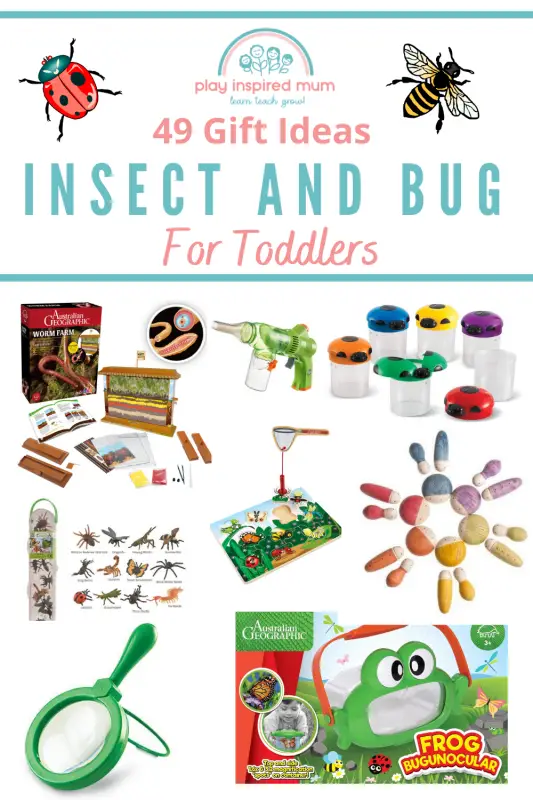 Best Insect and Bug Toys for Toddlers
So playing to your child's interests has bought your to searching for bug themed toys?
A great bug toy for getting kids interested in entomology is a magnifying glass. These can provide hours upon hours of fun as they search outside for bugs to investigate.
There are also many different kinds of books regarding insects out there too. This makes it easy for kids to learn all about bugs without even leaving their house! Transfer experiences with their books to real life and visa versa to help with comprehension.
Each of these toys can help foster a child's love of bugs and entomology. That is the study of insects!
The Best Insect and Bug Toys for Toddlers
Insect and bug toys for kids
As any bug lover will tell you, bug themed gifts can take many forms. That is from bug habitats to bug catching nets and insect puzzles to life cycles.
Insect themed gifts make excellent birthday or Christmas presents for children who enjoy spending time outdoors. These gifts provide a perfect way for kids to explore the world of mini beasts. In turn they can help foster a love of entomology in children.
But be warned; bug themed toys for kids come in all different shapes and sizes!
So how do you find the perfect bug toy for your little bug lover?
Play to their interests and abilities!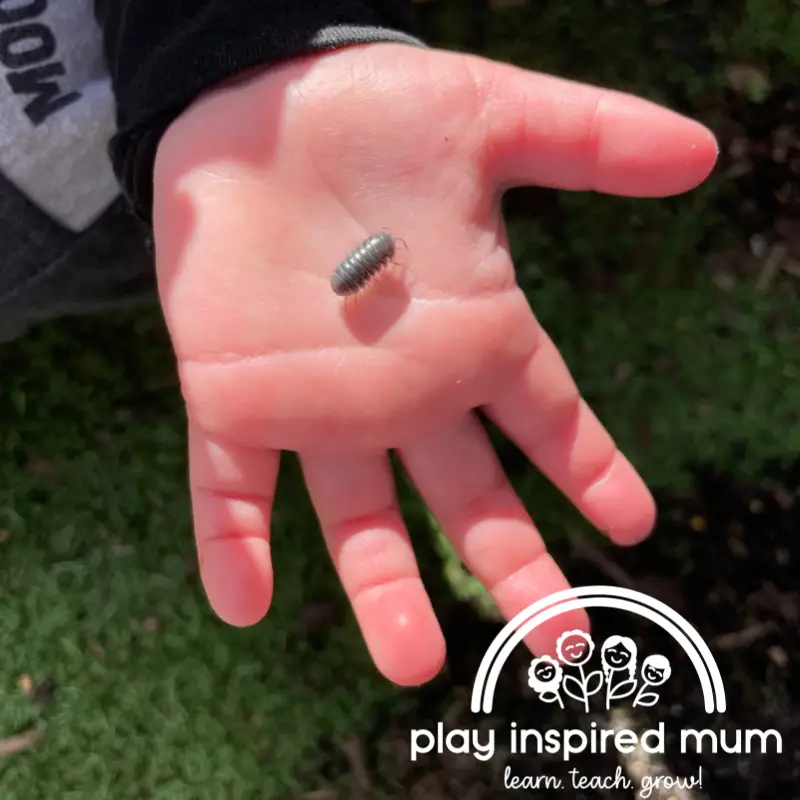 What to get someone who loves bugs
The world of mini beasts is vast and diverse. When choosing gifts for your toddler, use their interests as a basis for your search.
If your child is attracted to snails, foster this with something that can expand their interest in snails. Just quietly, they may like this snail fine motor activity too.
If your child loves searching for worms, support this with a gift tailored to worms.
Best Insect and Bug Toy Figures
Best Insect and Bug Small World
Bring some nature into your play with these play sets. They are undoubtably educational and engaging to make learning fun for your toddler.
Fun Insect and Bug Puzzles
Must Have Insect and Bug Books
Exploit your toddlers love of creepy crawlies to foster a love of reading. Furthermore, these beautiful books bring together the world of mini beasts and the world of imagination.
Best Insect and Bug Toys
These insect toys can bring the world of mini beasts into your every day play.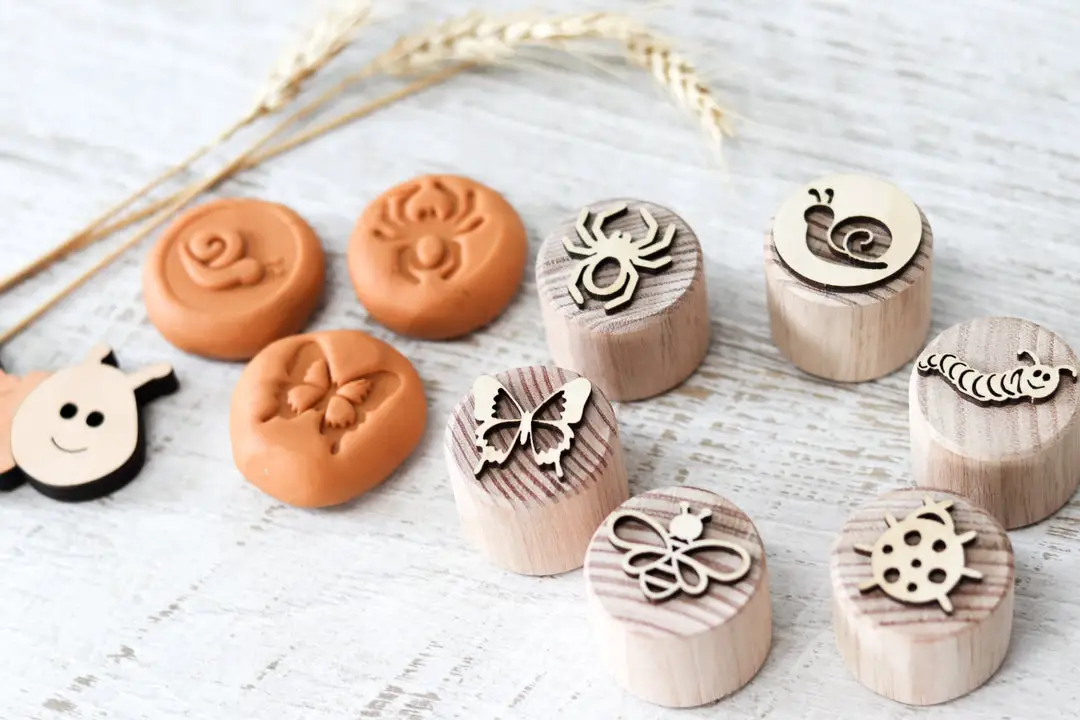 Best Insect and Bug Catchers
To keep our bugs safe while they are being observed, here is a collection of insect catchers. Treat your bugs with kindness and gentle hands so they can be safely released back into the garden where they were caught. Observing insects can be safe and educational.
Ultimate Insect Observation Tools
Insects are fascinating to observe.
Get up close and see every detail with these insect observation tools.
This can be a great opportunity to discuss body parts, movements and how our mini beasts impact the environment.
Maths and science made hands on and fun!
Best Insect Games
Insect themed fun can still be had on rainy days with these fun bug themed games. Not only are these games fun but also offer loads of learning opportunities too. This includes turn taking, vocabulary building and sequencing events to complete the games.
Benefits of bug toys for kids
Exploring the world of insects offers many educational benefits and learning opportunities into your child's day.
First and foremost, bug themed resources help children learn about the world of insects.
They can provide a hands-on way for kids to explore the different types of insects that live around us, and can teach them about the lives of different bugs.
Bug toys can also help children develop hand-eye coordination. As they move the magnifying glass over the specimen, there is a necessary coordination to be able to view the insect.
This is particularly true for bug toys that require children to catch bugs. These toys help children fine-tune their motor skills as they try to gently capture live bugs.
In addition, bug toys can help children become more observant and be patient.
Bug habitats, for example, allow children to watch as bugs move in and out of their bug houses.
This process can help children learn more about insects and their habitats, and how they go about their daily lives. Observing insects can fuel a child's natural curiosity.
Why is it important to learn about bugs?
Insects are fascinating.
Their shapes, sizes, colours and anatomy are so diverse it makes exploring the world of mini beasts such an interesting place.
Without insects us humans would be struggling. We rely on them to pollinate many of our fruits, flowers and vegetables.
Studying insects with our children can allow us parent to share with our children how important it is for us to coexist with insects as part of to ecology of our planet.
Not only can this allow us to show some gratitude, it can be quite humbling for us to recognise how important it is that we look after these precious creatures.
By watching ants work together to keep a colony supported shows the importance of team work.
Meanwhile watching worms turn over the soil in the garden shows how we all have a role to play consequently to look after our planet. Worms recycle too!