Disclosure: This blog contains affiliate links which I may earn a small commission from if you purchase through them, at no extra cost to you.
gtag('config', 'UA-136794034-1');

Standing in kitchen this afternoon, I was watching the girls playing nicely but I could see that we were about to hit THAT time of day. Seams were beginning to come undone. We need a sensory small world.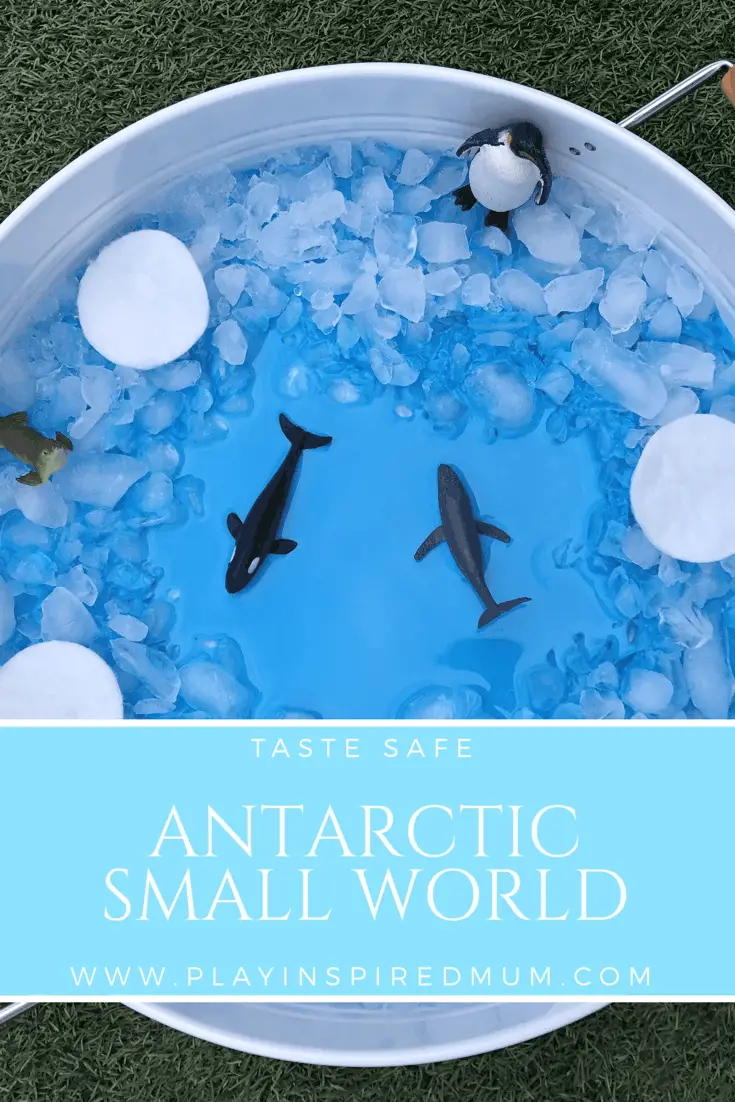 The dreaded witching hour… haha… an hour. Oh that's funny… Between approximately 2pm and 6pm each afternoon Miss 4 and Miss 20m are as delicate as a ball balancing on a plank that is laying across another ball. Getting to bedtime with minimal tantrums and outbursts has become a refined skill.
Routine, distraction and diffusion are the three keys, in our household, to getting to the end of witching hour without to much distress.
Today it seemed, was no exemption.
With dinner still 20 minutes away, I knew a tray activity would save the day. Inspired by the heat of the day, and our trip to a desert yesterday, within 5 minutes our tray had been transformed into an icy small world – Antarctica!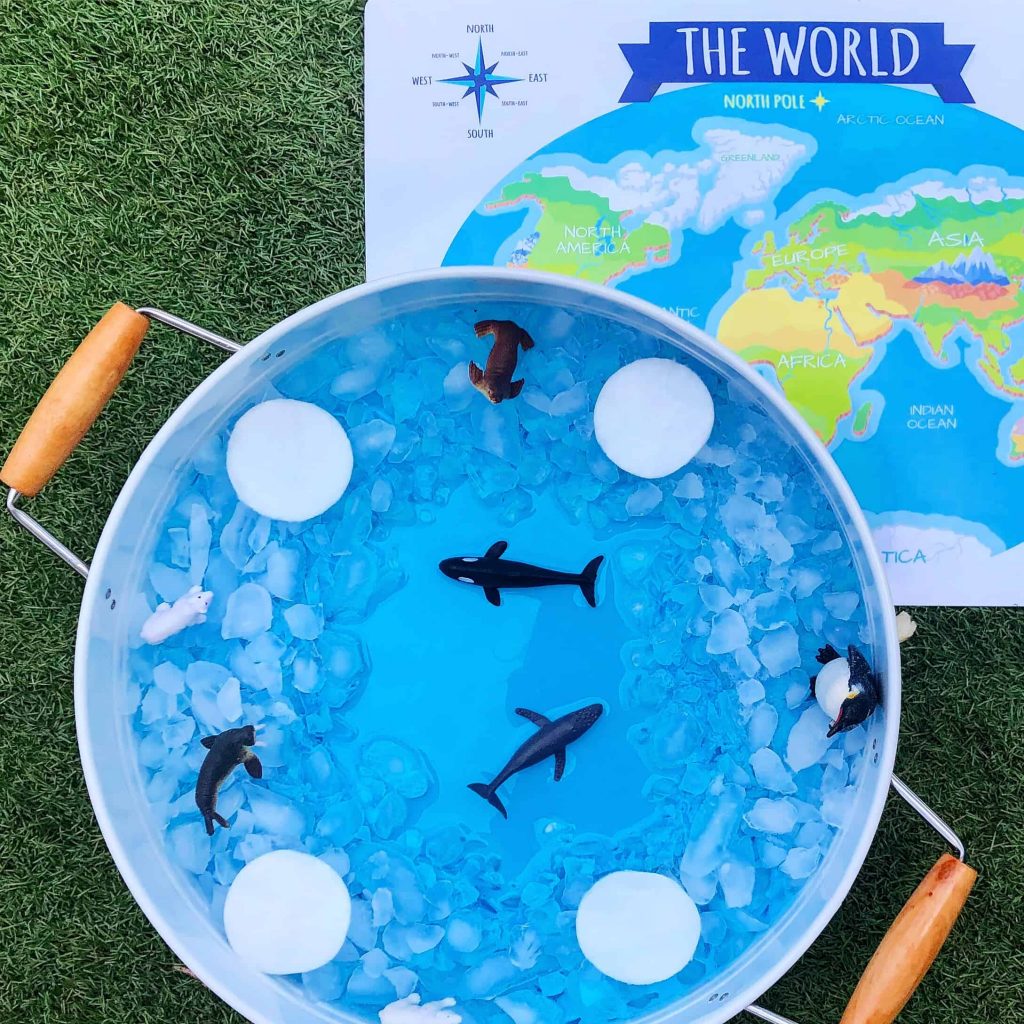 Setting up your small world
Some crushed ice around the edges, Oobleck in the middle, a couple of cotton rounds and figurines scattered across the surface and it was ready.
Have you made Oobleck yet? It's so easy and such an interesting substance. Learn how to make it here! You probably have all the ingredients in your pantry right now. It's fascinating, taste safe and fabulous!
Antarctic sensory play
Miss 4 did not hesitate. Straight away she was positioning the polar bears together on the cotton round 'ice burg' and making up a story surrounding how the Penguin came to be on his own when they usually stay in groups. Miss 20m was more interested in the ice. She loves ice. Even on the coldest mornings, she will ask for crushed ice in her water. Toddlers and their odd requests…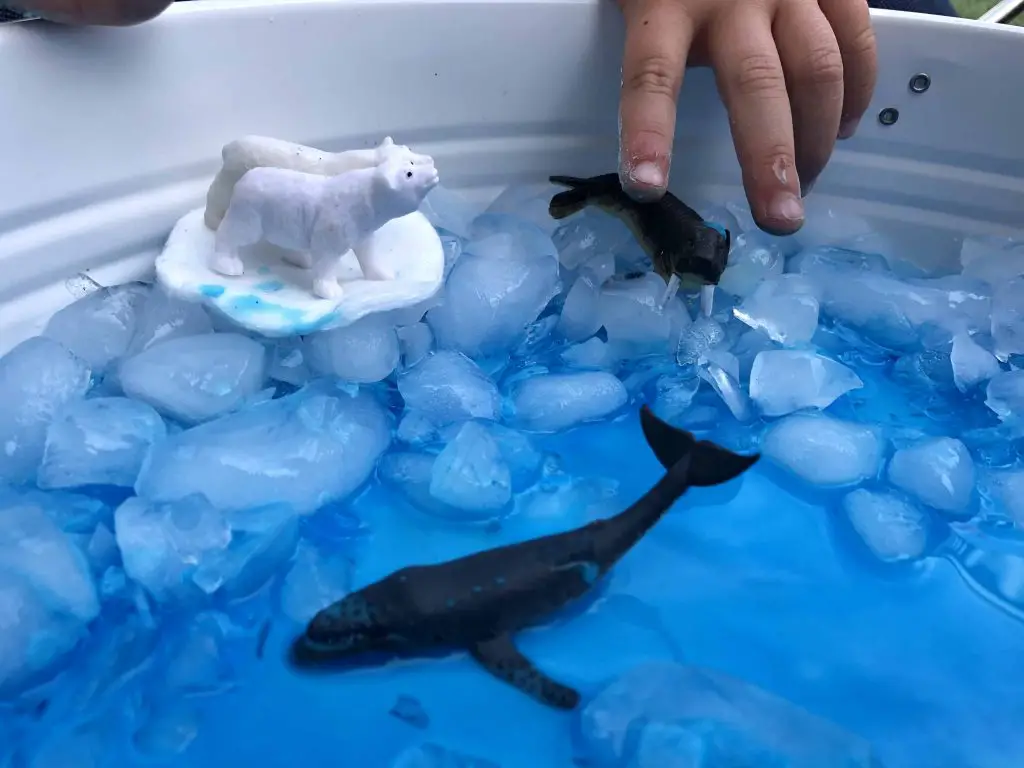 To start with the Oobleck seemed to cling to the ice. There were some pieces that almost looked like crystals! As the warmth of the day began to melt the ice, it changed the colour of the Oobleck. Miss 4 was fascinated by the reaction. Gently swirling her fingers through the mixture seemed to have a calming effect on her. The shades of blue rippled together and danced across the surface of the tray.
It was a success! We got to dinner time without any major toddler tantrums from Miss 20m and Miss 4 was smiling! Stimulating the senses can not only create a spark but also be calming and soothing.
Babies, toddlers and preschool children really do have a lot to benefit from by engaging in sensory play.
Now hours later the girls are sleeping peacefully, I think back on how the afternoon could have gone and I'm feeling grateful for a few pantry ingredients, some ice and a handful of figurines.
Dani D x
Disclosure: This Blog does contain affiliate links which I may earn a small commission from if you purchase through them, at no extra cost to you.
Get your World Activity Mat here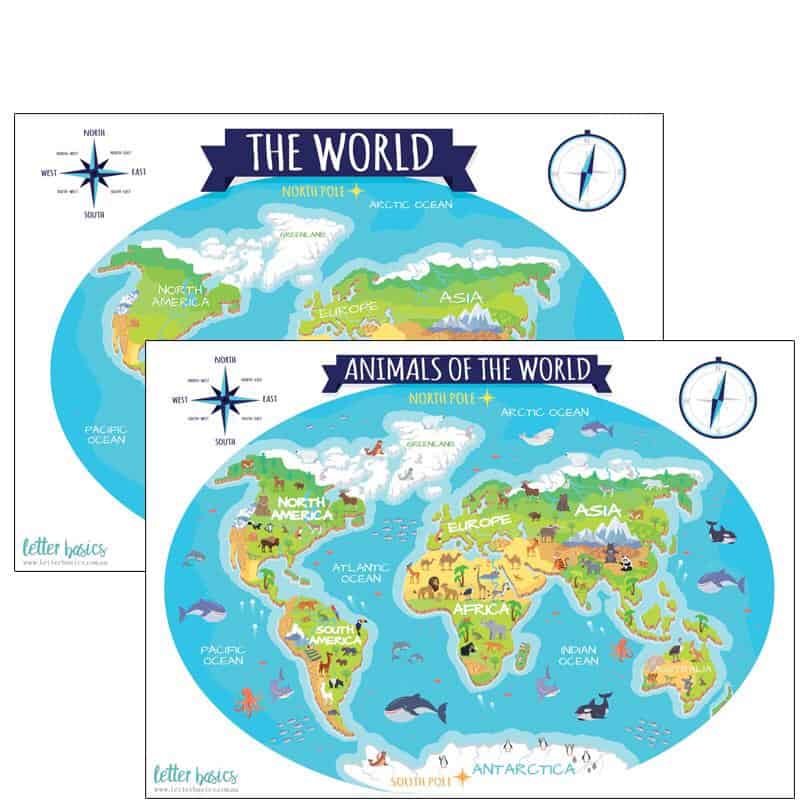 Do you struggle with Creative Play Ideas? Download your 'Recipe for Creative Play Book 1' here