Disclosure: This blog contains affiliate links which I may earn a small commission from if you purchase through them, at no extra cost to you.
gtag('config', 'UA-136794034-1');

One of the common questions I have been asked by parents lately has been requests for sensory play ideas for toddlers who are still putting everything in their mouth.
This being said, there is certainly a lot for a young child to learn from their environment by mouthing so it really isn't a behaviour that should be discouraged (unless you have a delightful child like mine who enjoys mouthing less than delightful things such as snails – bleh!).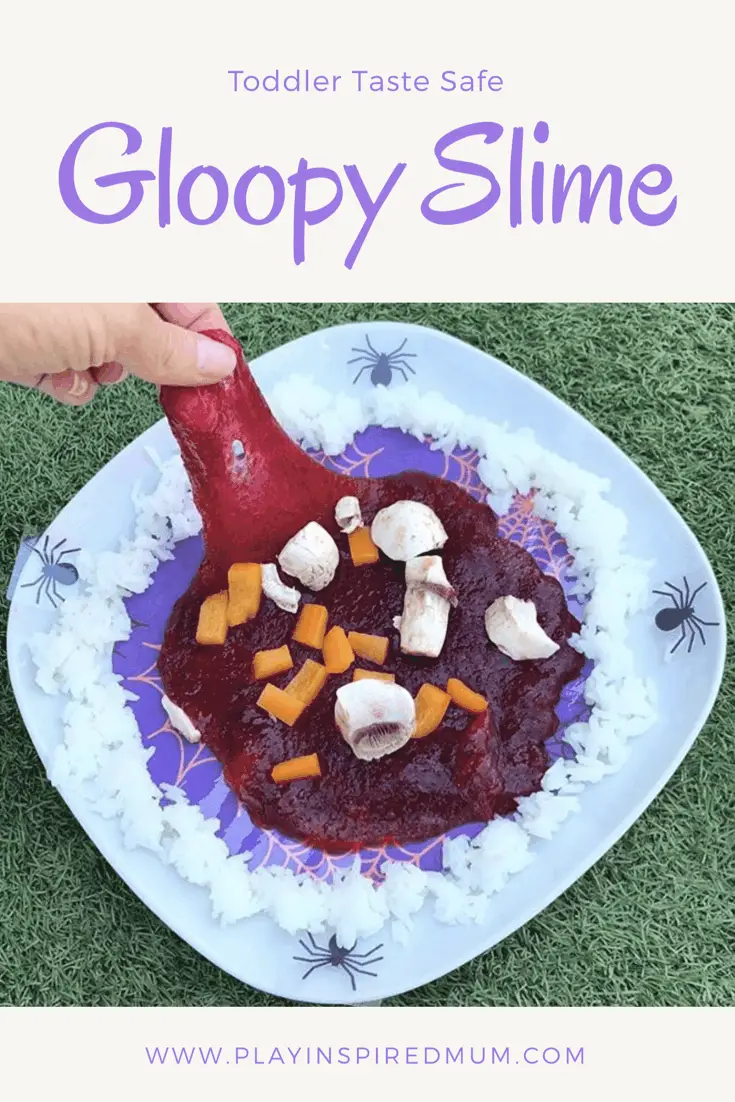 Toddler Safe Taste Safe Gloopy Slime
Babies and toddler have a whole lot more sensory receptors in their mouth to learn about textures, temperatures, densities, shapes, flavours and so much more compared to us adults.
With a brain screaming out for input and a huge amount of sensory receptors in their mouth, it's no wonder why our toddlers put everything straight into their oral cavity.
I have highlighted a few taste safe sensory play mediums in previous posts.
While these all have their merits, there is another taste safe sensory play medium that we use and love.
It's sticky, gloopy, feels cold and mooshy and is totally safe to ingest. I may even go out on a limb and safe that it could be a great source of fibre (hence how it ended up in our pantry to begin with).
How to make your Gloopy Slime
The active ingredient in our taste safe slime can be used in smoothies, sprinkled onto cereal or yoghurt, added to breads or crumbs and all sorts.
It's known as a high fibre health food and is often used to help relieve constipation.
Any guesses?
The main ingredient in our DIY Gloopy Slime is none other than good old Psyllium Husk. You can simply buy it in the health food section of your supermarket.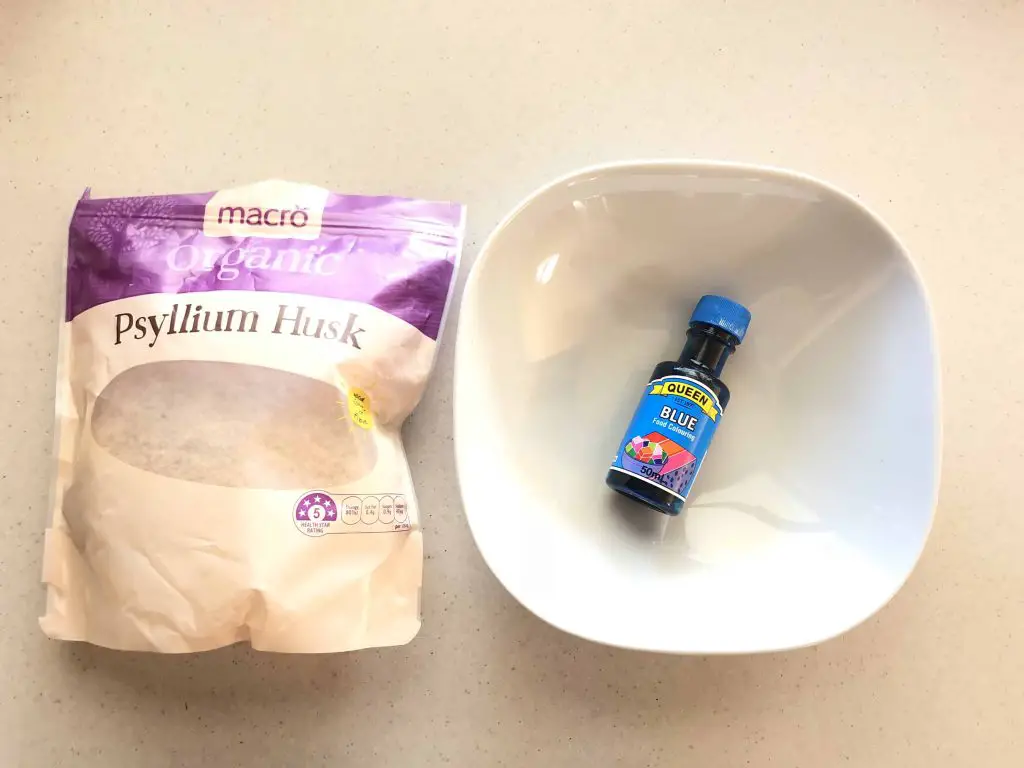 The beauty of this recipe is that it doesn't have a long list of steps or certainly doesn't have any toxic ingredients. In fact there are only two other ingredients, one of them being optional!
So how do you make this amazing, fibre enriched gloopy Psyllium Husk Toddler Safe slime?
All you need is
2 tablespoons of Psyllium Husk
300ml water
Food colouring (optional)
Simply mix it all together in a heat proof bowl, pop it in the microwave for 2 minutes and that's it!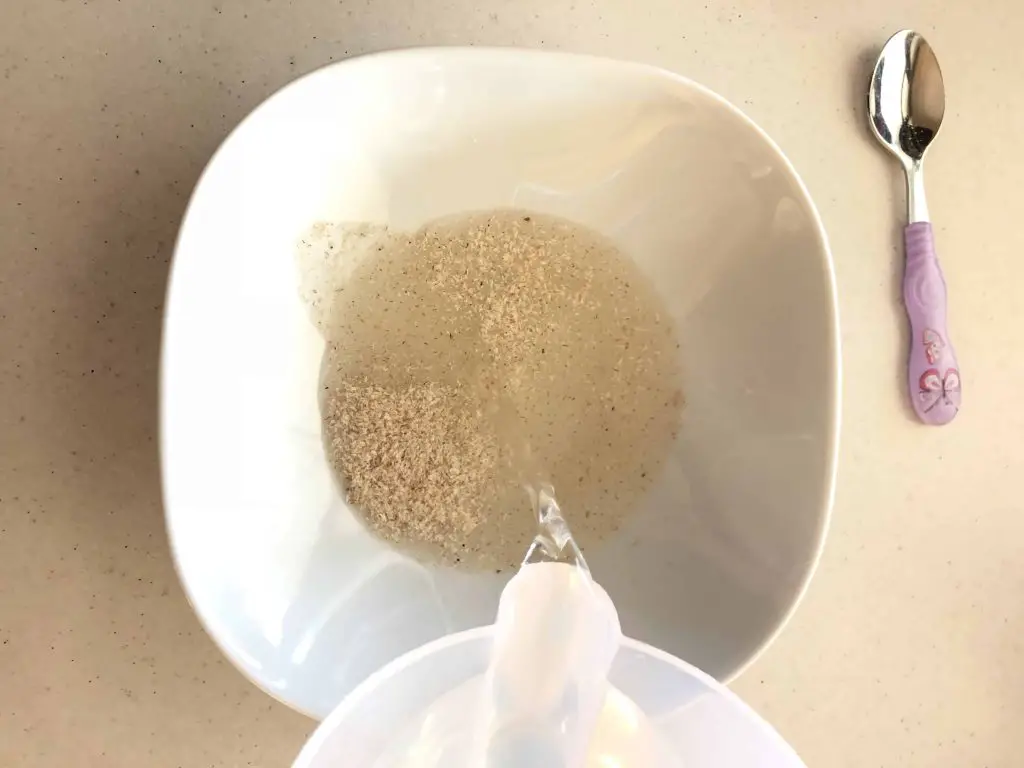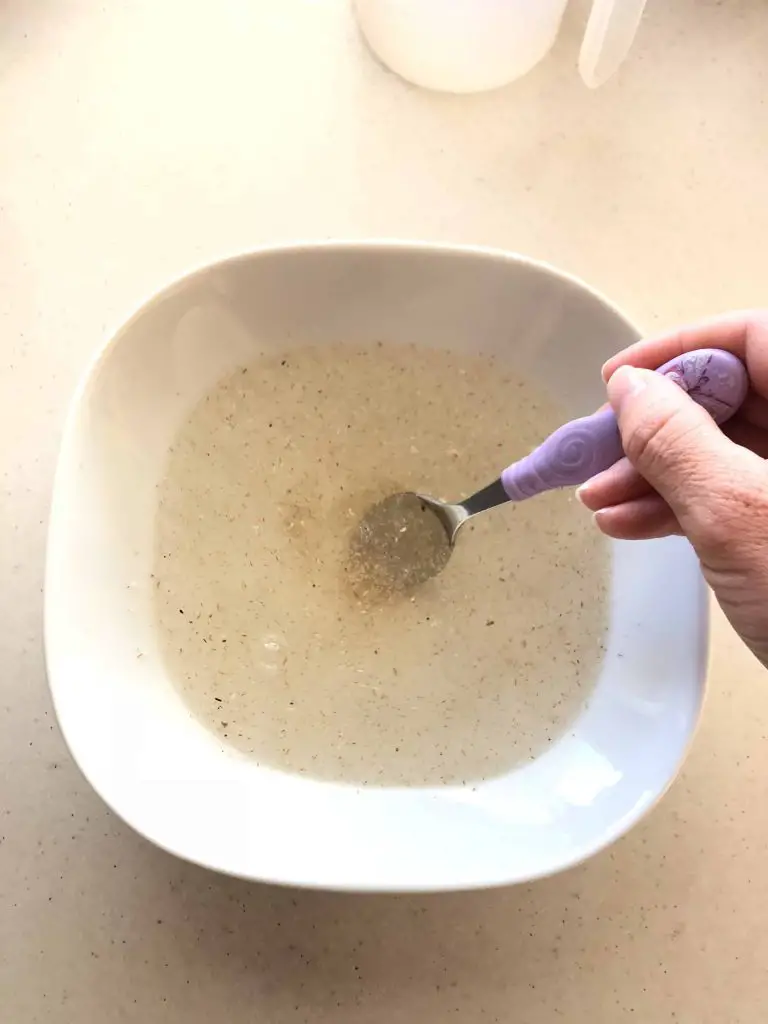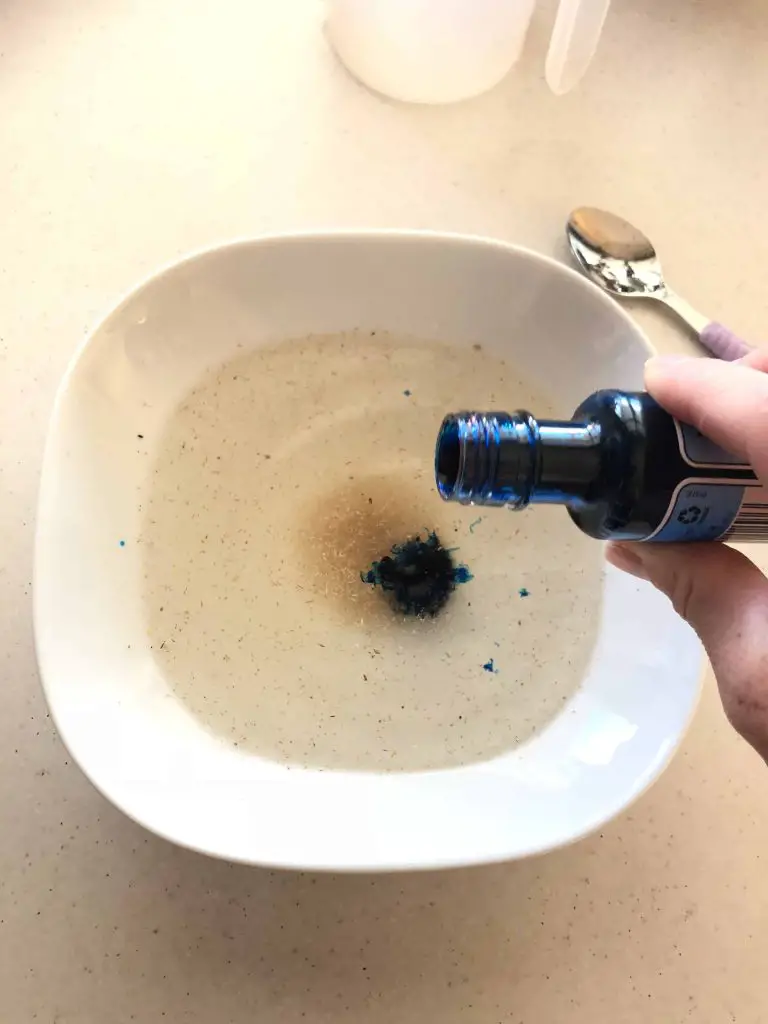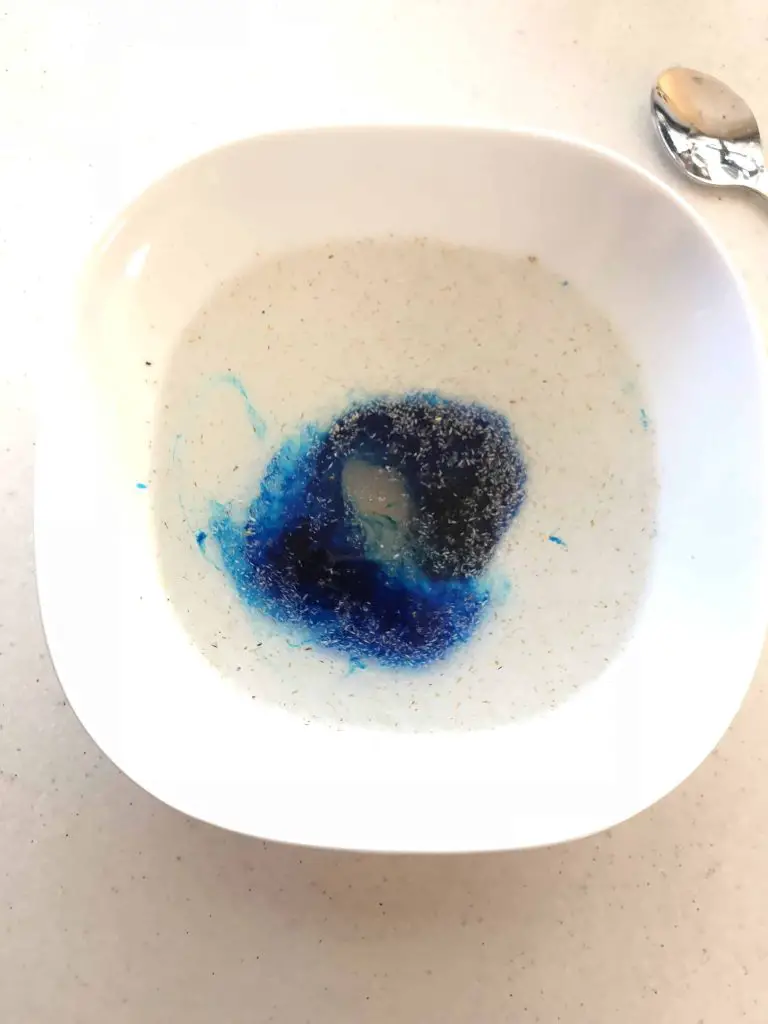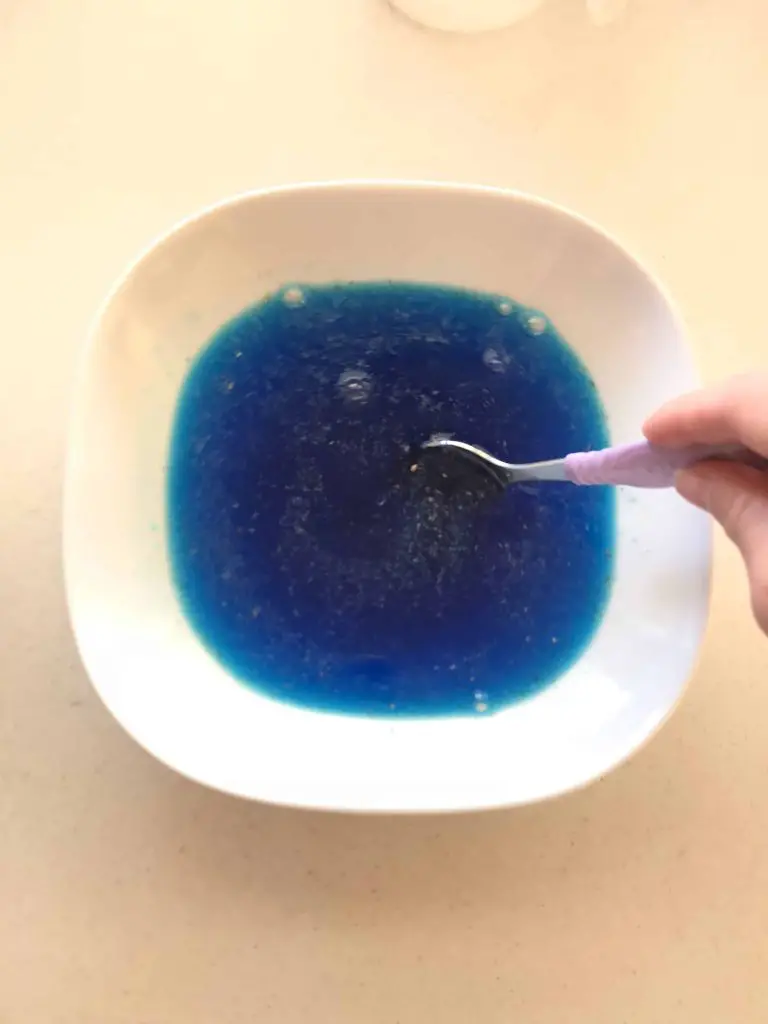 Your slime will be very hot straight out of the microwave so please take care! We put ours in the fridge to help bring it to room temperature a bit quicker or leave it in there to set so it can be cut like jelly!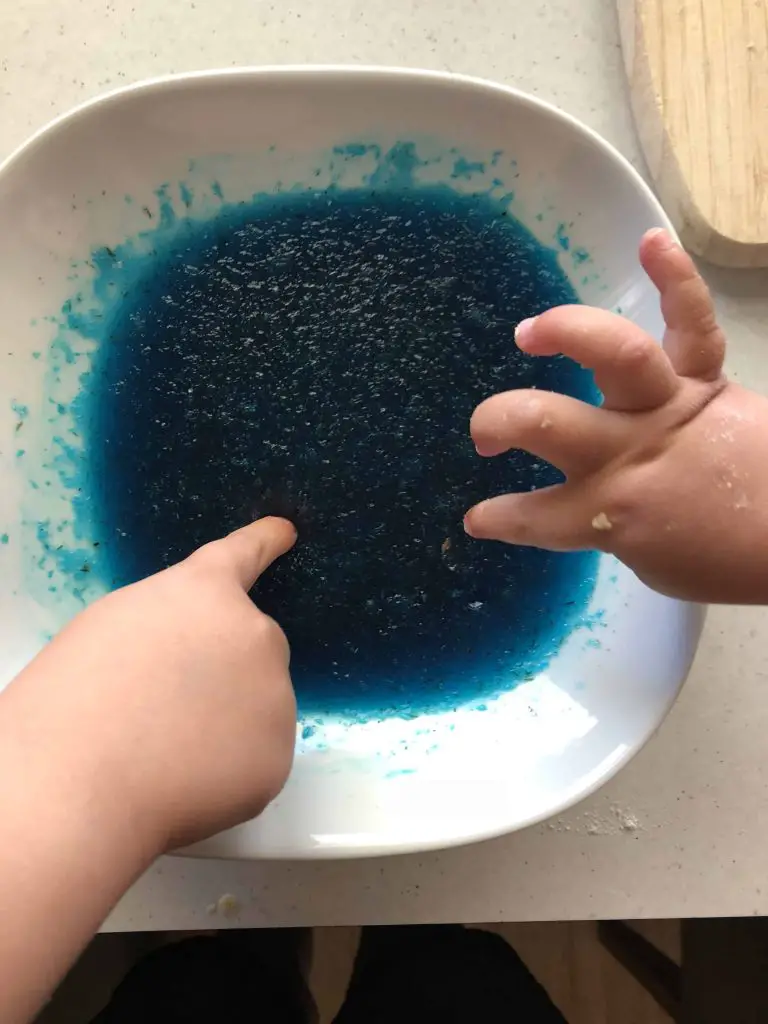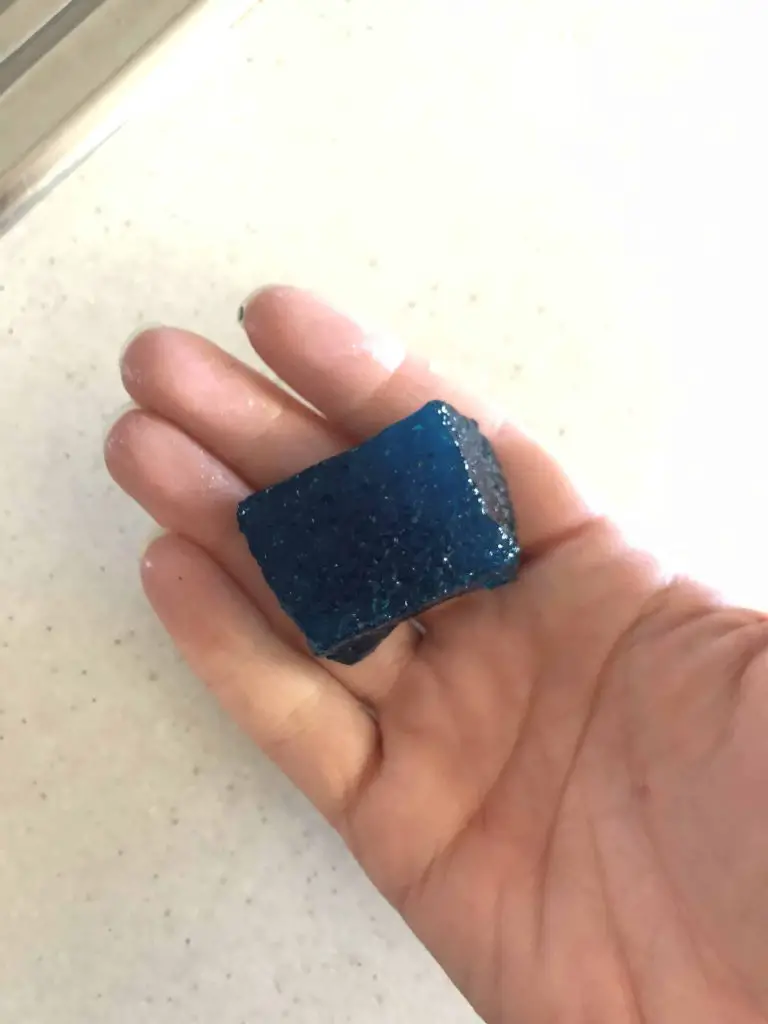 How to use your Gloopy Slime in your play
So now you have made your homemade toddler safe slime, how do you use it?
Add it to small world play set ups, poke little plastic animals or insects into it, throw it into the bath, put it into a shallow tub and let them wiggle their toes in it, make different colours and have a mash up, pretend it's aliens brains or giants eye jelly – there are so many ways to use slime!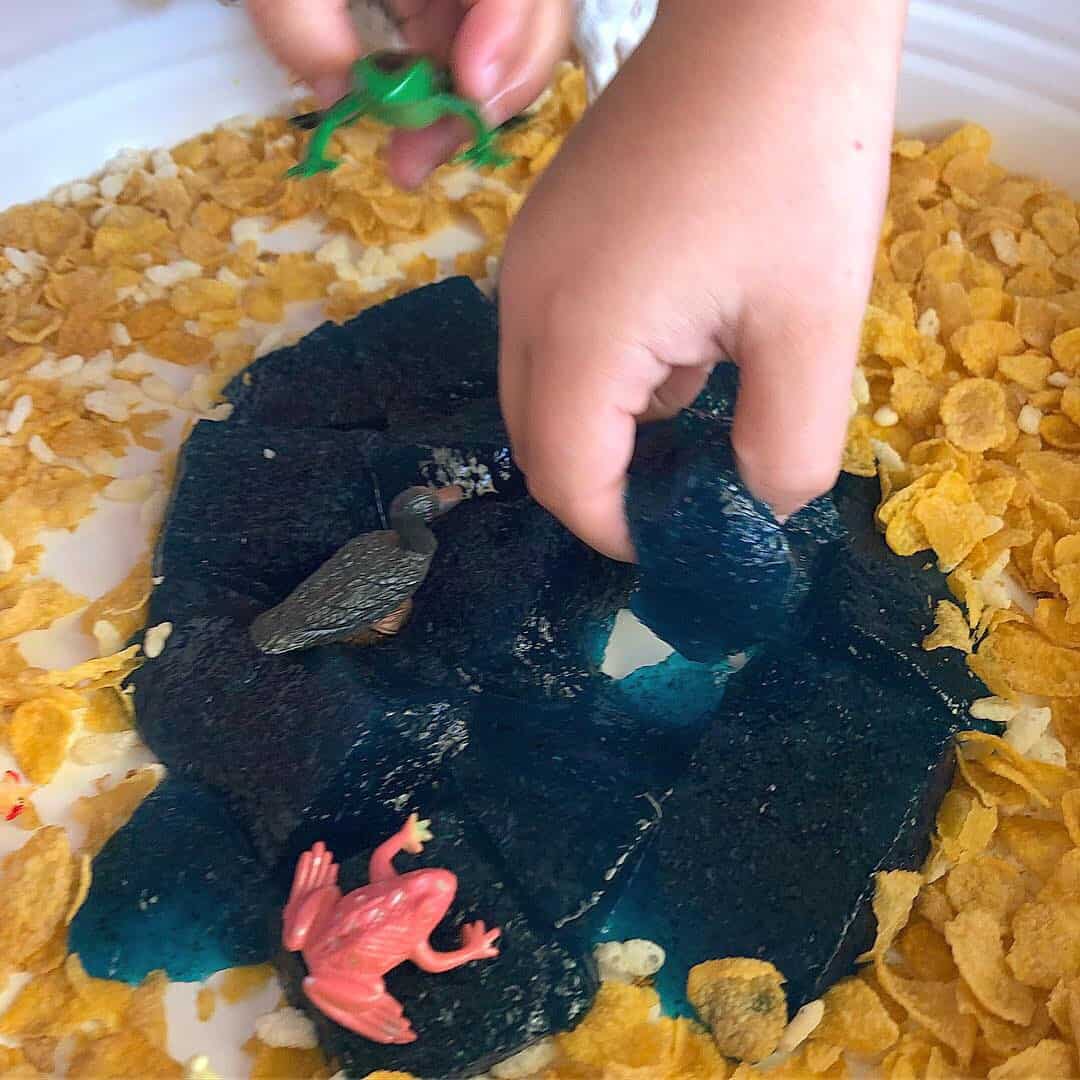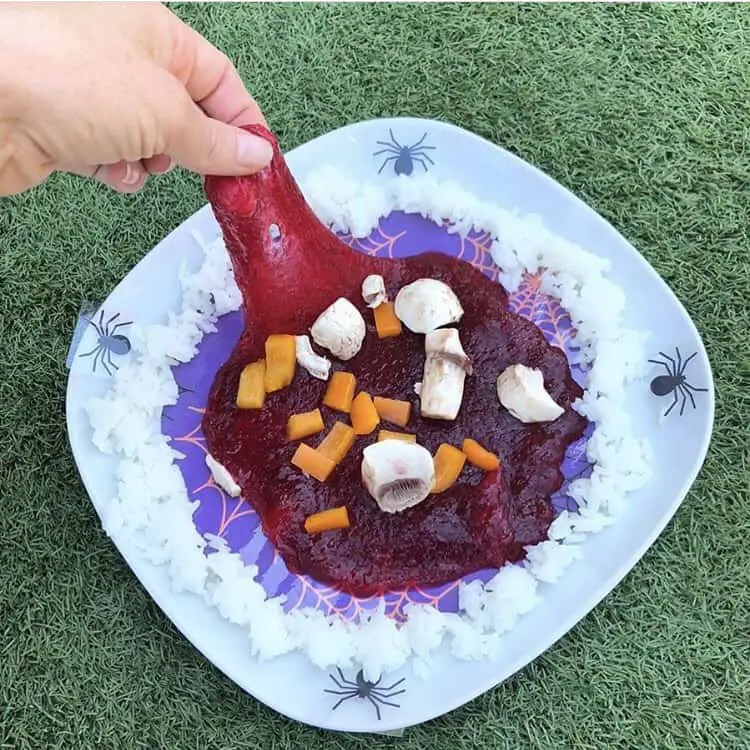 I'm not a huge fan well not a fan at all of artificial colours (please let me know if you find a natural blue colouring!!) so have resorted to using spices or vegetable powders to colour our slime.
How awesome does the red beetroot powder slime look! Tumeric and paprika always have an amazing colour payoff!
You could also add edible essential oils for an added sensory experience too!
Care to share your fun with our recipes? We would love to see how you use your slime with your toddler. Feel welcome to tag me in @playinspiredmum
I hope this Gloopy Toddler Taste Safe Slime is a hit at your place!
Dani D x
Disclosure: This Blog does contain affiliate links which I may earn a small commission from if you purchase through them, at no extra cost to you.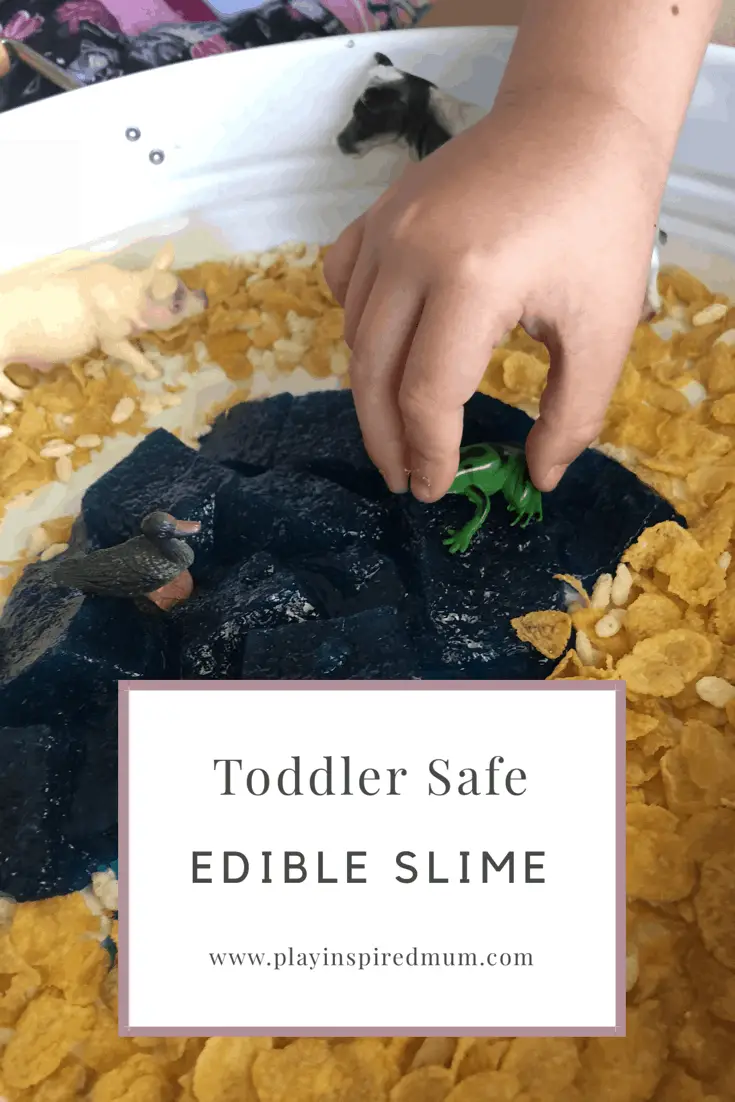 Do you struggle to come up with Small World Play Ideas?
You are not the only one!