Disclosure: This blog contains affiliate links which I may earn a small commission from if you purchase through them, at no extra cost to you.
gtag('config', 'UA-136794034-1');

Pom Poms are such a versatile little item. They are great for sensory play, crafts, counting, colour recognition, teaching spatial awareness, sorting activities and so much more!
Today I thought we needed to get back to basics and ground ourselves with some simple play. Miss 19 months hasn't been feeling very well with a nasty tummy bug so I needed something that I knew she would love and be able to complete without to much of a challenge.
Sorting pom poms has always been a favourite in our house. With tongs and an ice cube tray at the ready, Miss 19m was what to start sorting.
Using these tongs are fabulous for building fine motor strength. Coordination and understanding a sequence of events are needed to complete the task of picking up each pom pom and sorting them into each well.
While she was picking them up, I was asking her which colour she had. Truth be told she probably only got half of them correct however she was attentive to my questions and through this repetition, she will continue to learn not only her colours but different phonics too.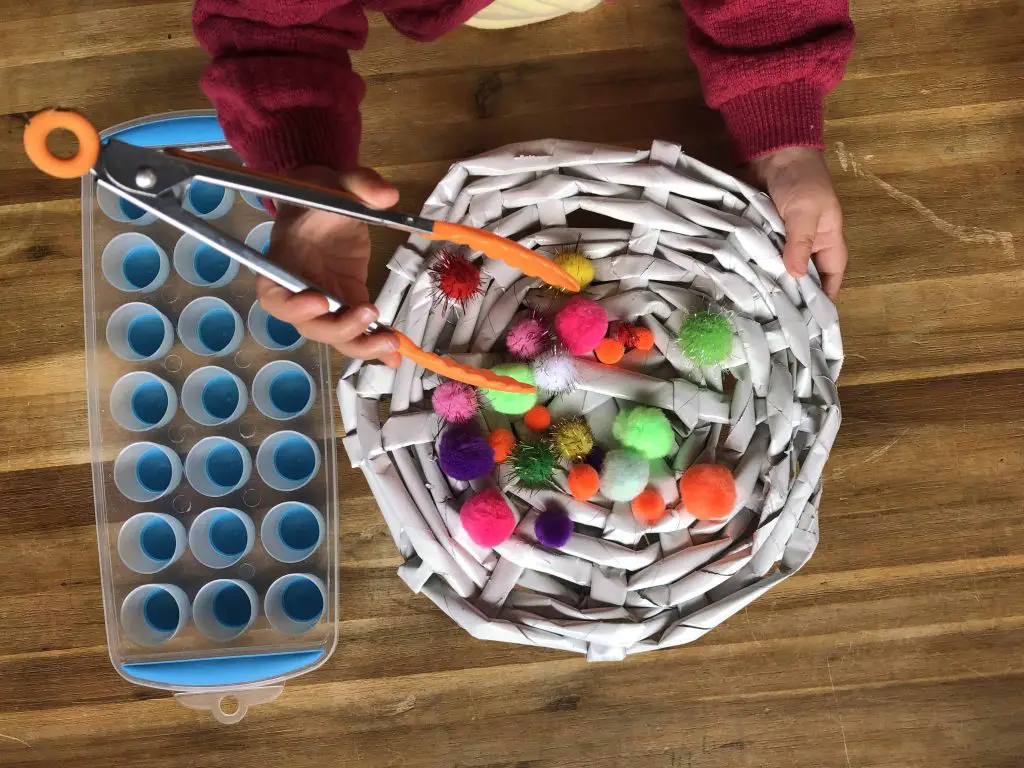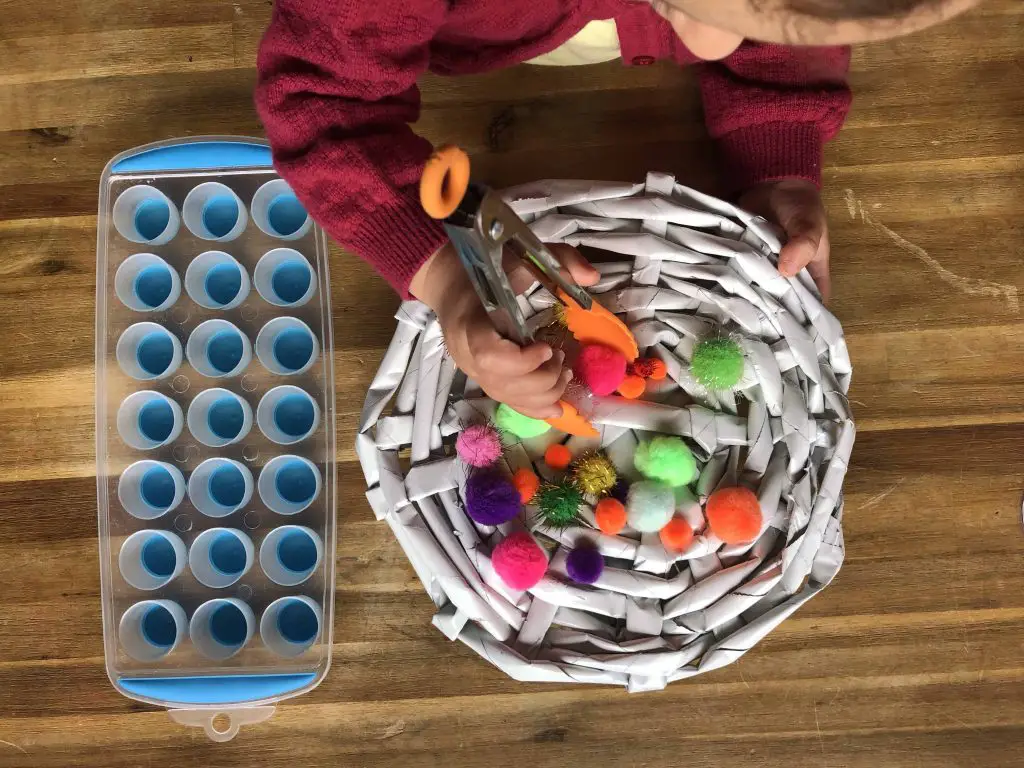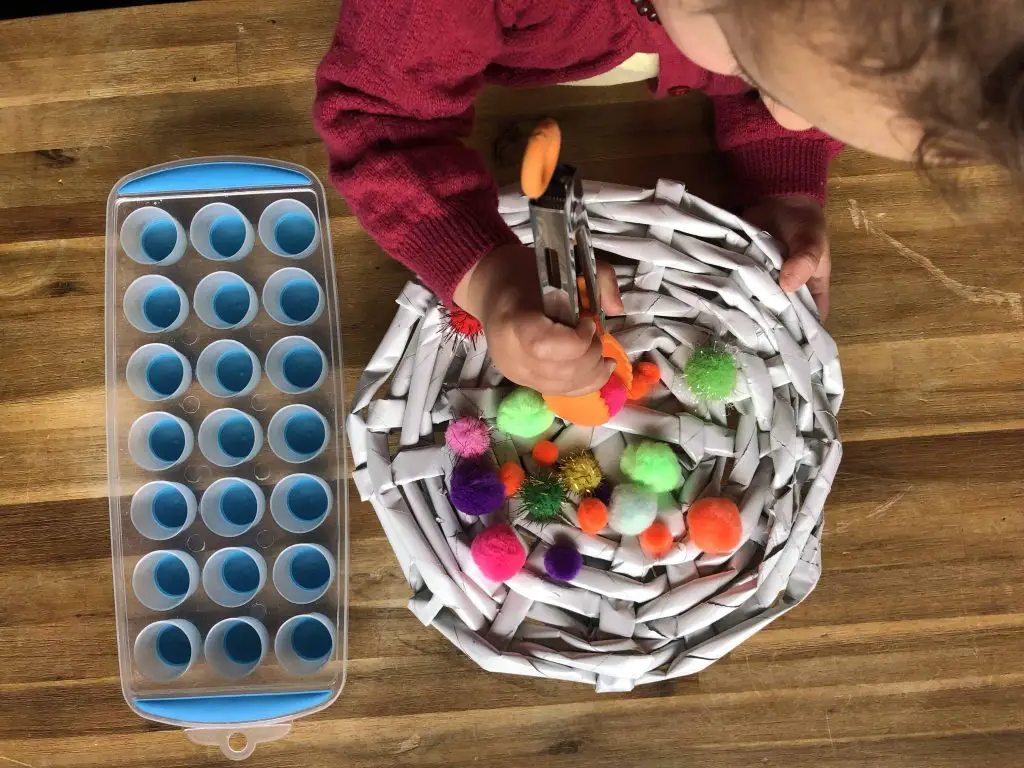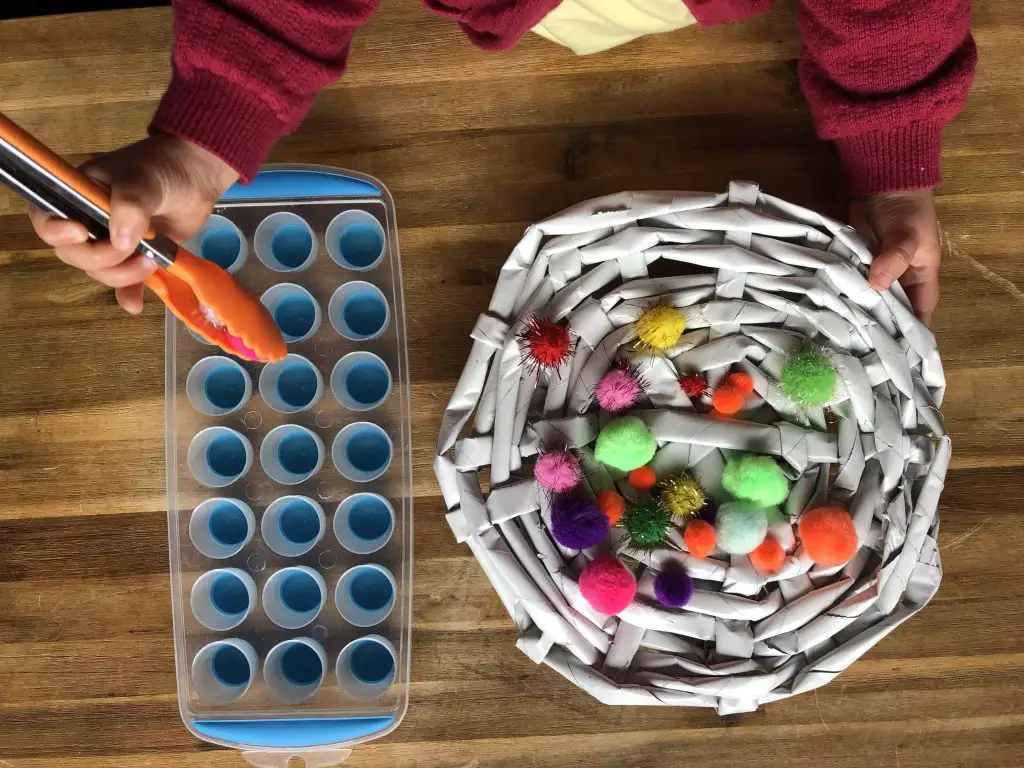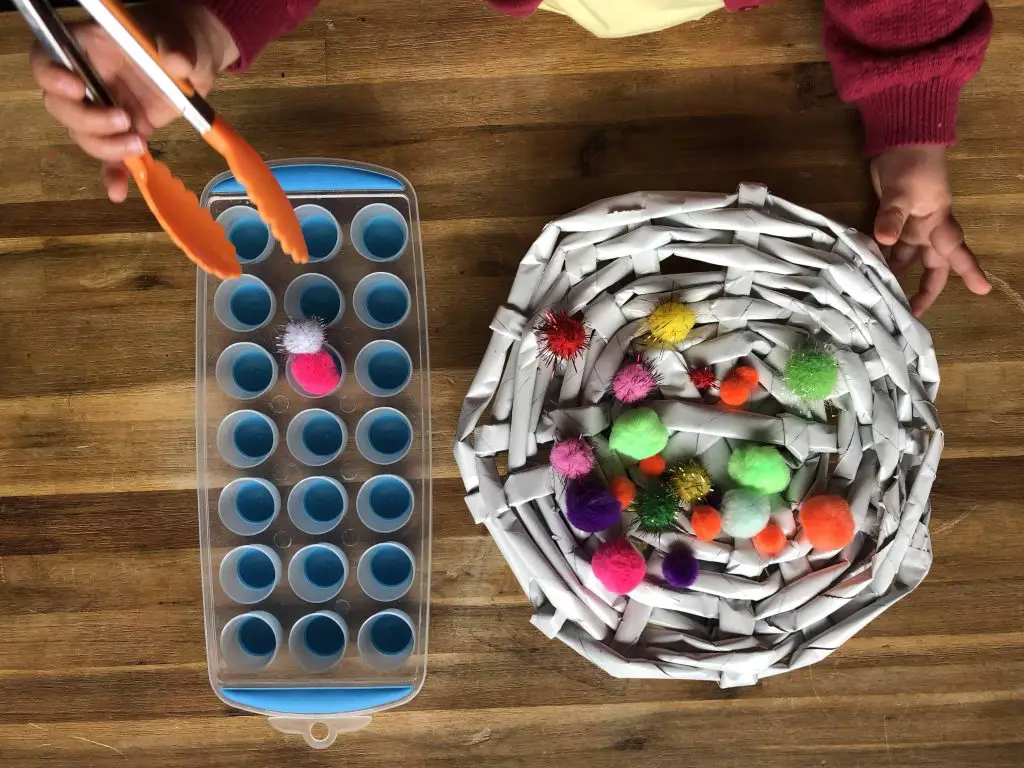 While allocating each of the pom poms their place, she also touched and felt them with her fingers. Some were pricklier than softer ones, some squeaked a little when squeezed, some were firmer and some gave way with ease.
Each and every movement her little fingers made will help her build up muscles strength in her developing fingers.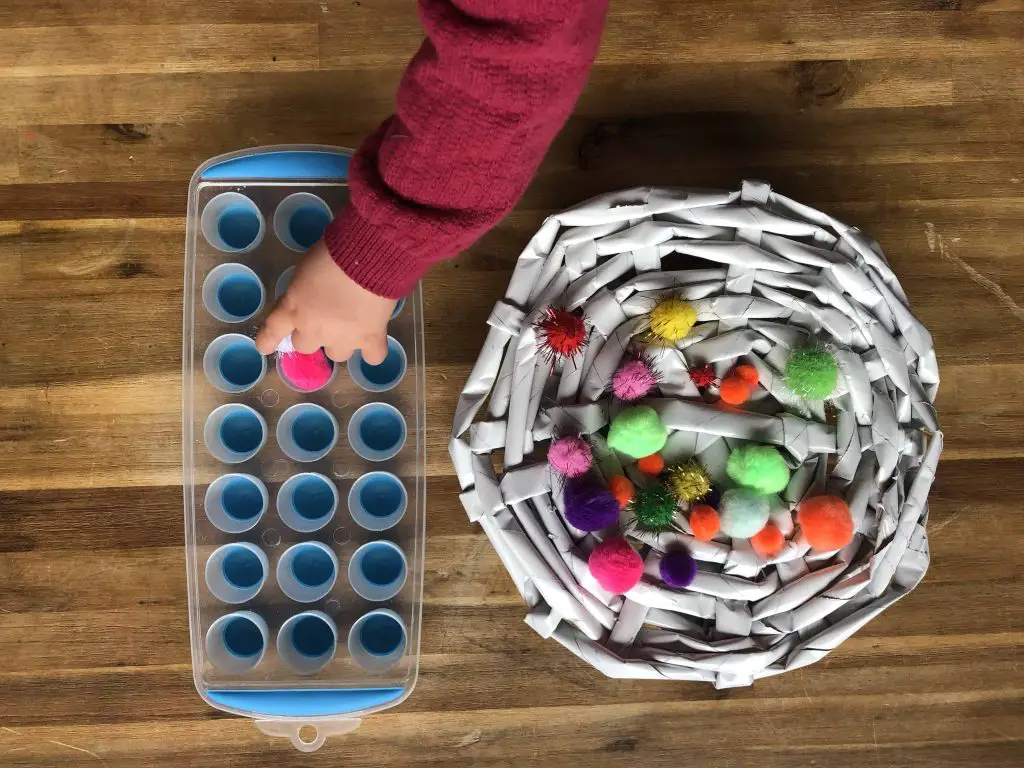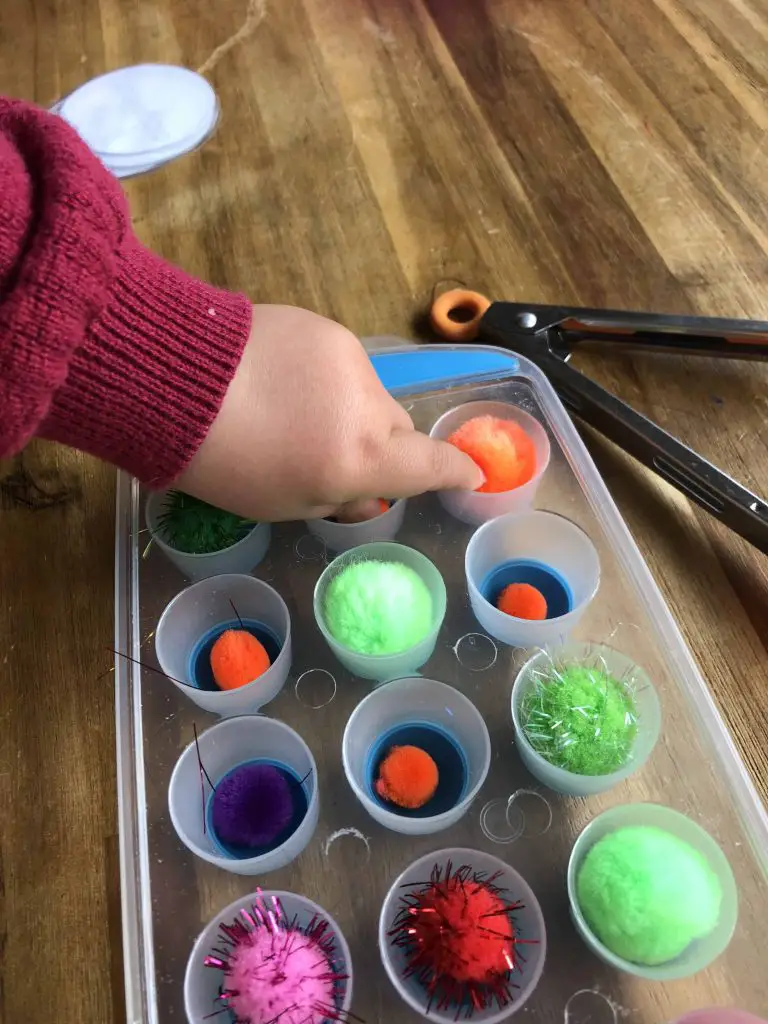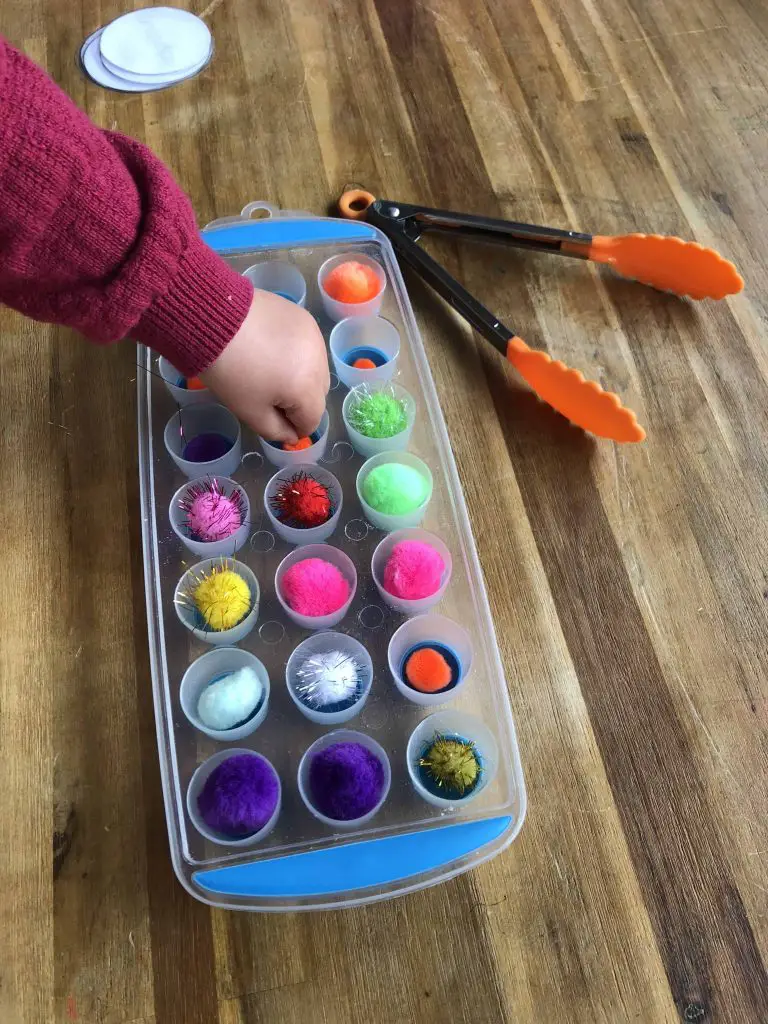 This pom pom sorting activity is great for toddlers. Toddlers are not designed to stay still for long. This activity is quick to understand and complete. There is a clear beginning, middle and end to this task making it a easy to interpret structures play activity.
Once each of the wells had a Pom Pom in its depths , the job was done! With an applause, Miss 19m has a huge smile of her face. She was so proud to have finished her little job.
I then asked her to carry the ice cube tray carefully into the kitchen. I created an emphasis on the importance of being very careful. This added responsibility gave her a confidence boost once she reached our kitchen bench.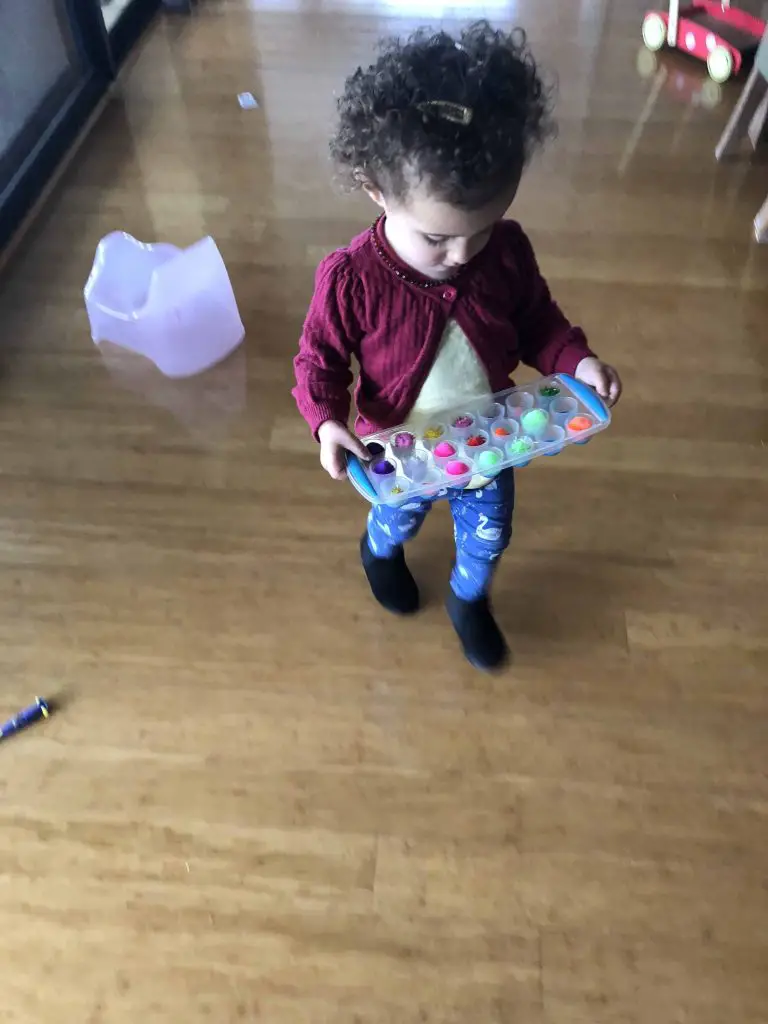 I feel it is important for us parents to give our children these little chores. Giving them tasks that we know they can achieve, guiding them to help them and then celebrating their success gives them such a boost to their self confidence.
I lifted her up to the sink and Miss 19 m followed my instruction to fill the ice cube tray with water. We watched the pom poms dance in the water. Some sank, some floated, some stayed under water when we poked them and other bopped back up again.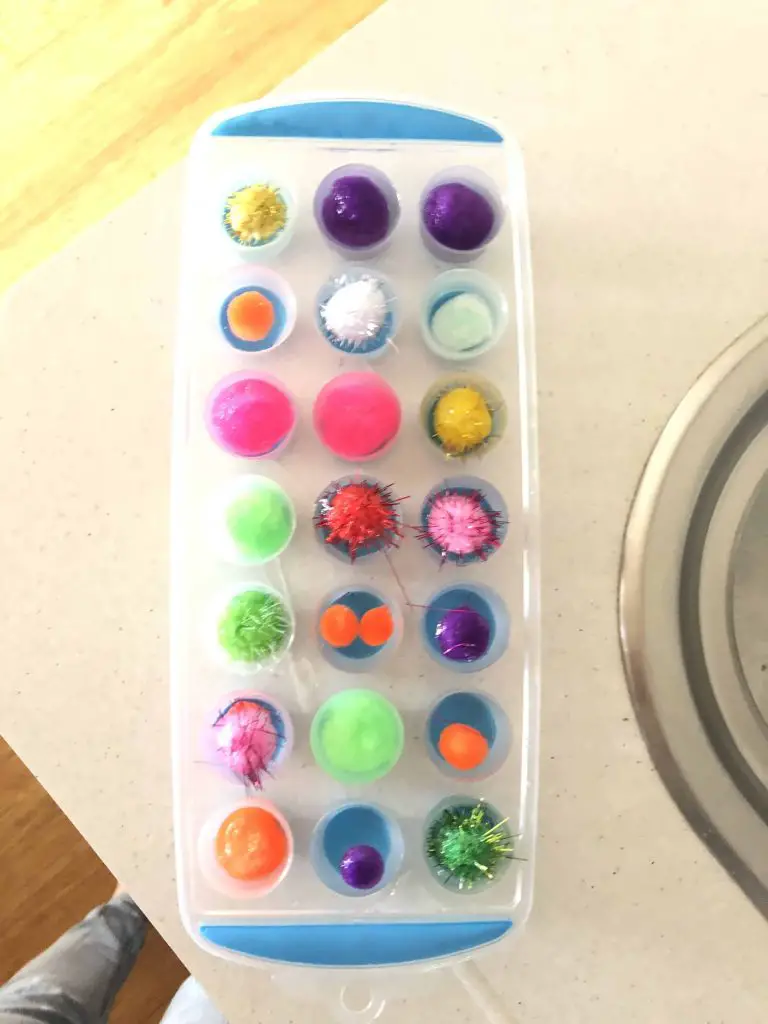 After a little play, we slipped the tray into the freezer for some play on another day.
Would you like to see what we did with our frozen pom poms? That tale, will be coming soon!
Dani D x
Disclosure: This Blog does contain affiliate links which I may earn a small commission from if you purchase through them, at no extra cost to you.
Sorting can be a fun activity for your toddler. Get some sorting inspiration from these amazing resources! Use code: Dani10% at the checkout to save!
Check out these amazing toys that can help develop fine motor skills!