Disclosure: This blog contains affiliate links which I may earn a small commission from if you purchase through them, at no extra cost to you.
As the festive season is drawing near, many people are starting to think about what they will be doing when their kids wake up in the morning and what they'll do in the evening.
One of the most popular things for children to do during this time of year is an Activity Advent Calendar.
Activity Advent Calendars: the Ultimate List 2022
These calendars usually come with a different activity that you can complete each day until Christmas Eve.
There are also some really cool ones that involve your kids making or creating something themselves, which can make it even more special for them!
In this article, we have put together a list of all of the best Activity Advent Calendars on offer so you won't have any trouble finding one to suit your needs.
Our top pick is an activity calendar where your kids get to make something themselves!
Printable Christmas Books including Hands on Activity Advent Calendar PLUS Elf on the Shelf Resources
The team at Little Wooden Toybox have out done themselves again with their Christmas 2022 printables collection. 
This years personalised Christmas printables are split between two books. There is one for the children and the other is a parents only edition.
Book 1: Child's Personalised Book
The book for children includes: 
Personalised Posters and Placemats
Christmas Countdown
12 Days of Christmas – Aussie version
Nativity Activities
Loads of Cutting, Puzzles, Games & Shadow Matching Activities
Dot & Q-tip Painting
Christmas Recipes & Sensory Recipes
Gift Wrap, Letters and Envelopes
And loads more!!!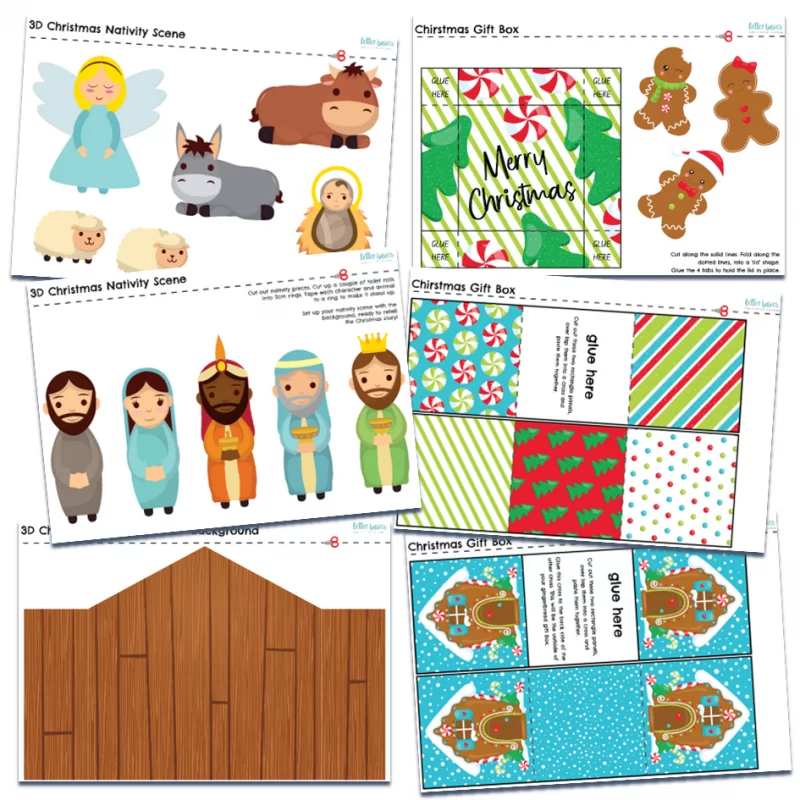 Book 2: Parents Only
This book contains helpful Christmas planning printables. 
That is, including their famous printable advent calendar. 
This calendar has a festive activity to complete each day in the lead up to Christmas.
That is 25 days of Elf action plus 25 activities for you to celebrate this festive time of year and make memories with your children.
The parents only book includes:
24 x Elf on the Shelf Activities
Elf Excuses (for when you forget to move him!)
Gift Planner
Advent Calendar
25 x Advent Calendar Activities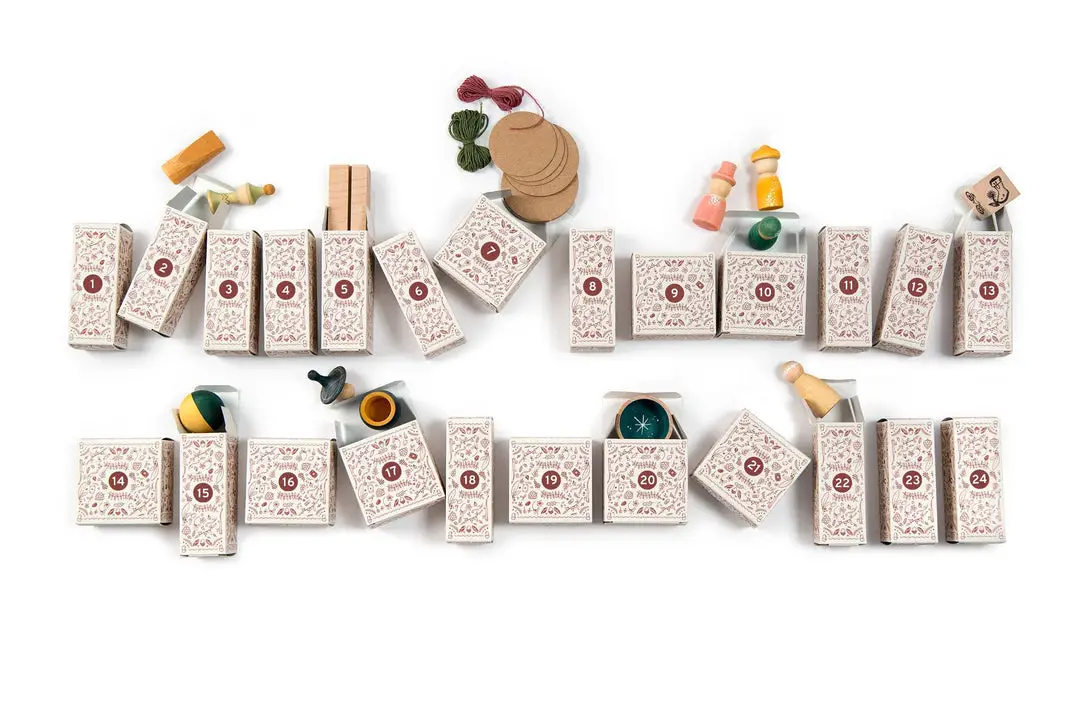 Grapat Advent Calendar
Grapat's first advent calendar set, made of 24 reusable boxes containing different limited-edition surprises that link back to invitations to play and rituals proposed for each day of advent, guided through a very personal booklet, offered with love from our family to yours.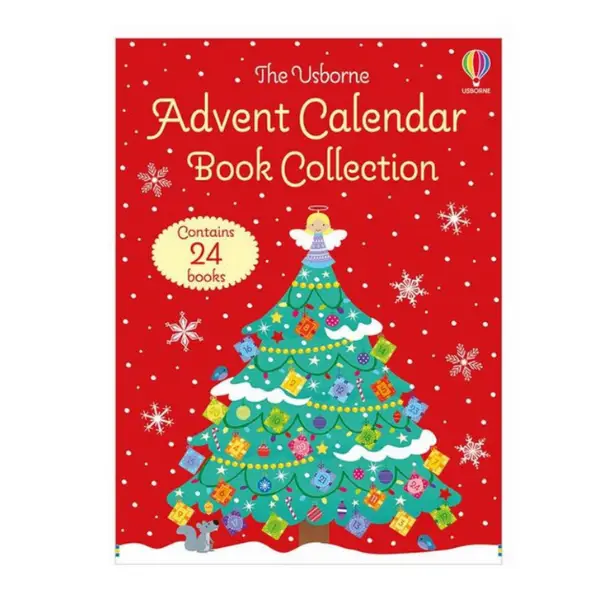 Advent Calendar Book Collection
For the classic feel of an old-world winter wonderland, this luxury advent calendar will make your heart warm. 24 titles with illustrations that capture childhood memories and inspire anticipation for Christmas morning to come!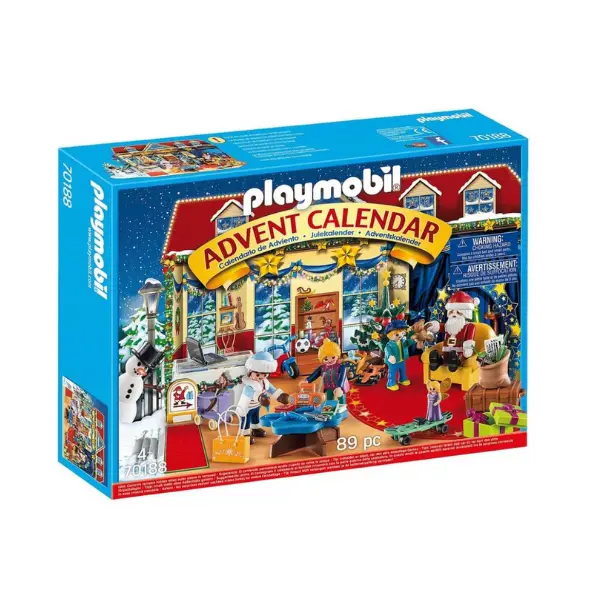 Playmobil Advent Calendar 2021 
The Playmobil Christmas Toy Shop Advent Calendar is the perfect way to countdown until all our Christmases come around. The 24 boxes are filled with exciting toys like toy cars, bikes, and more that will entertain any child for hours on end!
The scene transforms into Santa Claus sitting in his comfy chair while reading through an array of presents.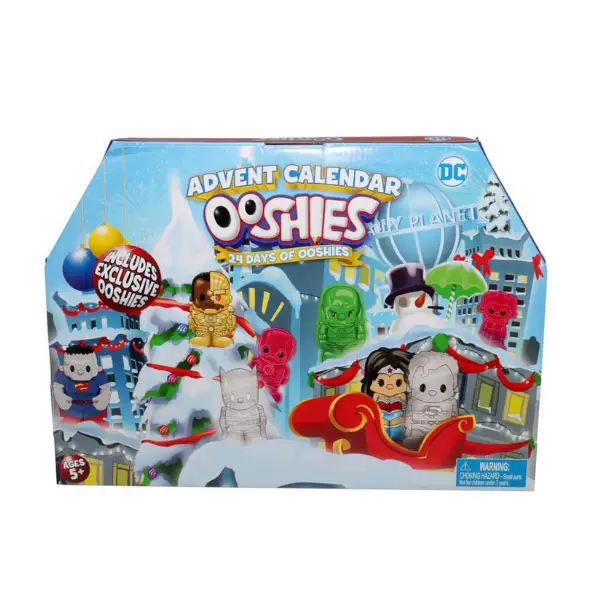 Ooshies DC Advent Calendar
This season, don't just celebrate the birth of Christ with your family members. This advent calendar is an ideal gift for friends and loved ones who love DC Superheroes!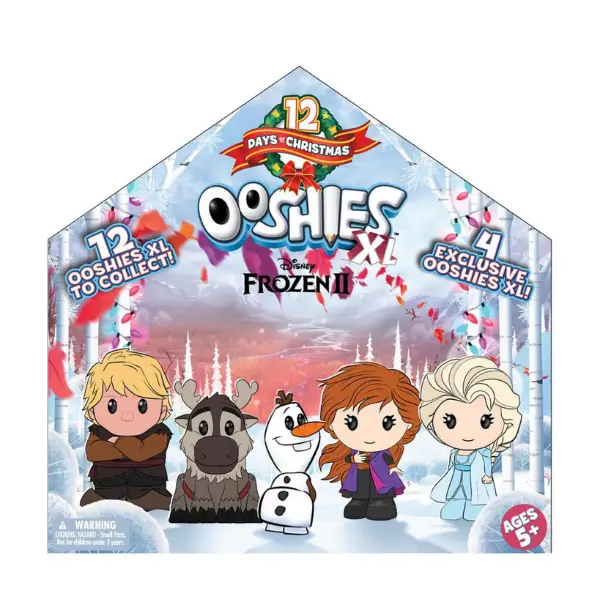 Frozen Ooshies 12 Days of Christmas
Get your little one excited for Christmas with the all-new Ooshies XL figures! This 12-day advent calendar is a great way to count down, and it comes in an adorable winter-themed package perfect for keeping near their beds or under the tree next season.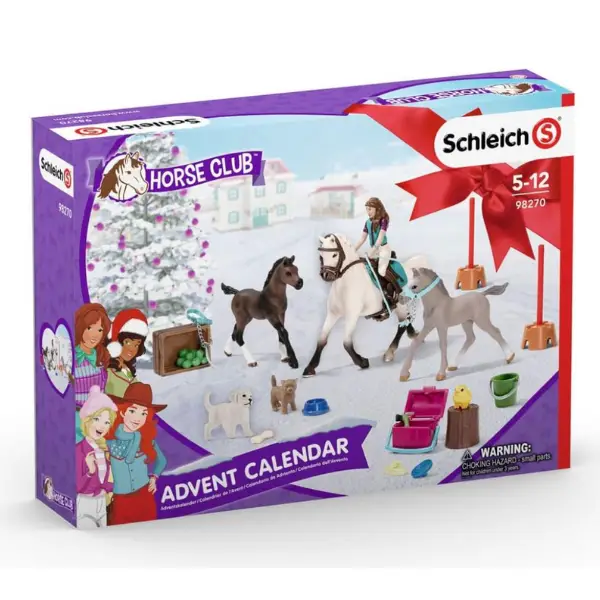 Schleich Horse Club Advent Calendar 
The 2021 Horse Club Christmas Advent Calendar is a must-have for any equestrian. Enjoy 24 days of horse gifts this holiday season with Schleich!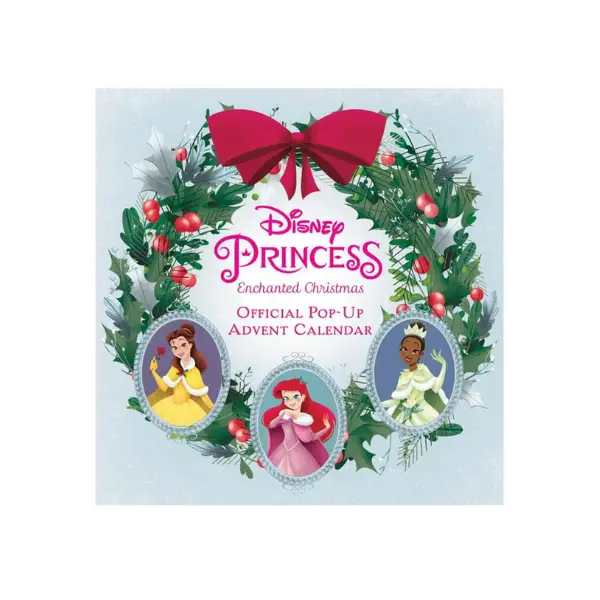 Disney Princess Enchanted Christmas Pop-Up Advent Calendar
This advent calendar is perfect for any Disney Princess fan! It has 25 keepsakes that can be used as stunning ornaments to decorate your 30cm pop-up Christmas tree, plus a book teaching you all about their favourite holiday traditions.
Harry Potter – Pocket Pop! Advent Calendar
Each advent calendar comes with 24 Harry Potter Pocket Pop!
Each house will receive treats from the wizarding world of Hogwarts, as well as lights and surprises for those who open them.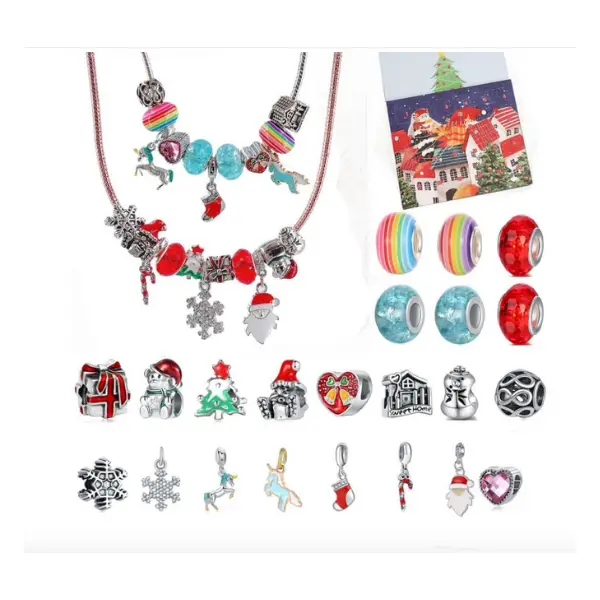 DIY Christmas Bracelet Necklace Advent Calendar
With a different charm for each day of December, this DIY bracelet calendar is the perfect way to count down until Christmas.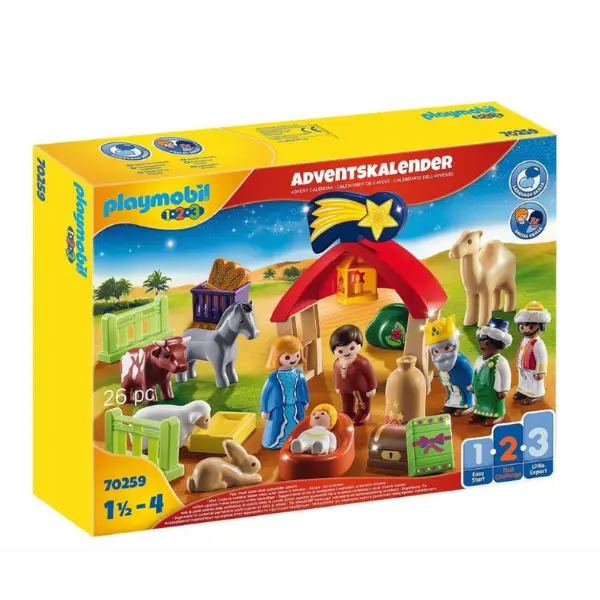 Playmobil 1.2.3 Advent Calendar Christmas Manger
The Playmobil 1.2.3 advent calendar Christmas manger is a beautifully designed set that will help toddlers learn about Christmas by playing out the story in an interactive way with its large, rounded pieces for social skills development and vocabulary building

Bucilla Nordic Tree Advent Calendar Felt Applique Kit
The countdown to Christmas is underway! This one-of-a-kind hanging piece of home décor will help you and your family celebrate 25 days in style.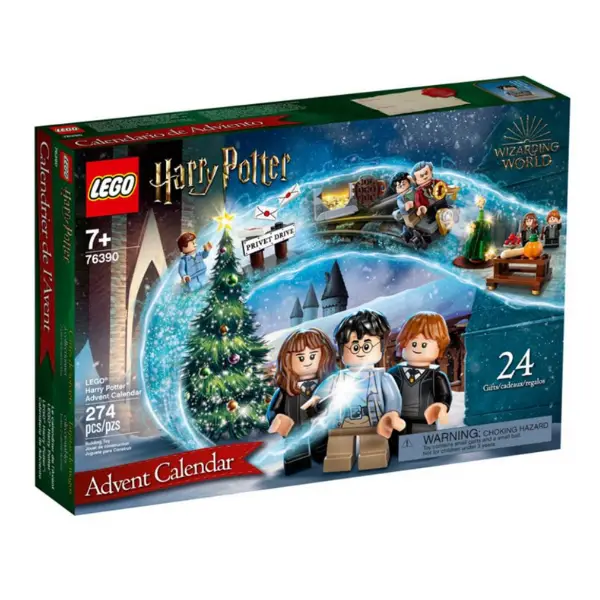 Harry Potter Advent Calendar 2021
For all of your HP™ needs, there's the LEGO® Harry Potter™ Advent Calendar (76390)! This handy calendar contains 24 gifts to be opened on Christmas Eve. Get ready for some wizarding fun this December with these great presents!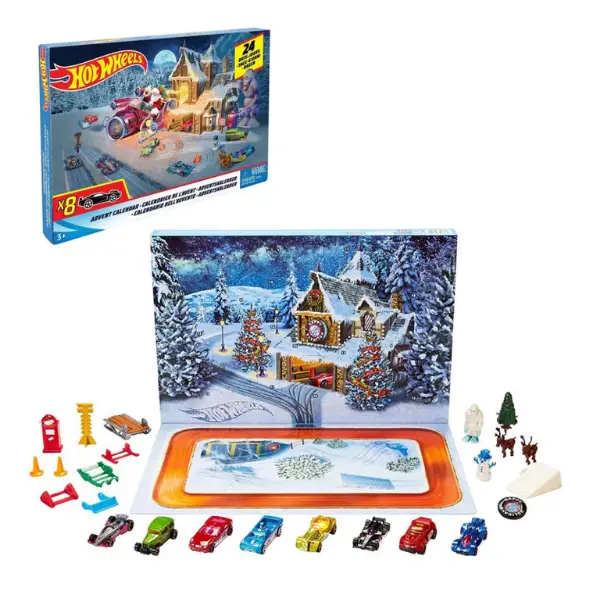 Hot Wheels Advent Calendar
Create an exciting way to get into the holiday spirit with 24 windows and colorful packaging on every day leading up until December 25th.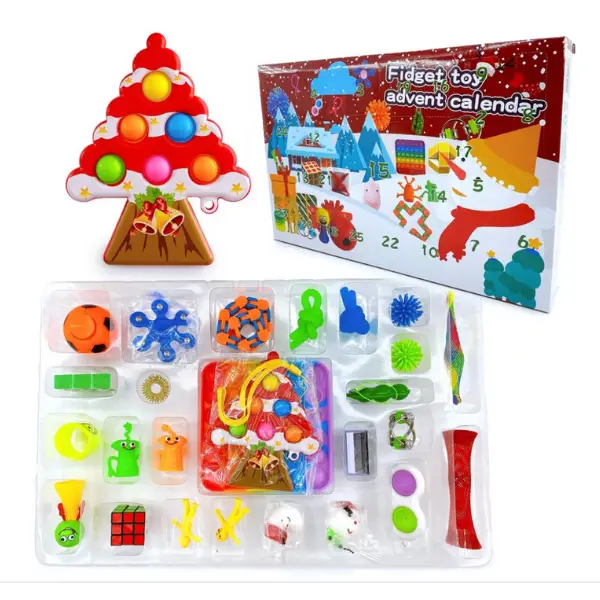 26 Piece Fidget Toys 25 Days Countdown Gift Box 
This fantastic Fidget Advent Calendar is the perfect gift to give any child this Christmas. Includes a pop-it, fidgets, spinner, cube, tangle, sensory balls, stretches, rubber knots and so much more.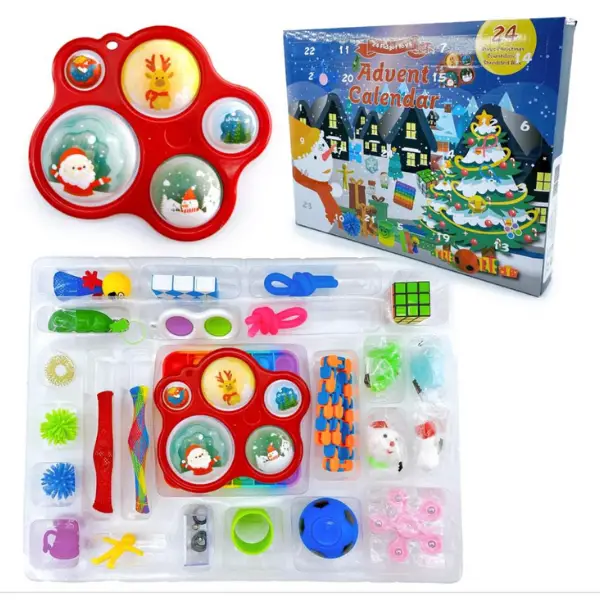 25 Fidget Toys 24 Days Countdown
This fantastic Fidget Advent Calendar is the perfect gift to give any child this Christmas. Includes a pop-it, fidgets, spinner, cube, tangle, sensory balls, stretches, rubber knots and so much more.
It's not too late to buy your kids something special for Christmas. There are plenty of Activity Advent Calendars available on the market this year, so you won't have any trouble finding one that suits your needs!
Our top pick is an activity advent calendar where children get to make their own present- it can be a really personal and meaningful gift for them. Make sure to take a look at our list of all the best Activity Advent Calendars before deciding which one will work best for you.
We're confident that there's something in here for everyone who wants to celebrate with their family during this festive season.
40 easy christmas crafts for kids