Disclosure: This blog contains affiliate links which I may earn a small commission from if you purchase through them, at no extra cost to you.
Paper plate hair cuts are a fun way to practise scissor skills for toddlers and preschoolers.
This simple craft can be set up and ready to play within minutes and can present other valuable incidental learning opportunities at the same time.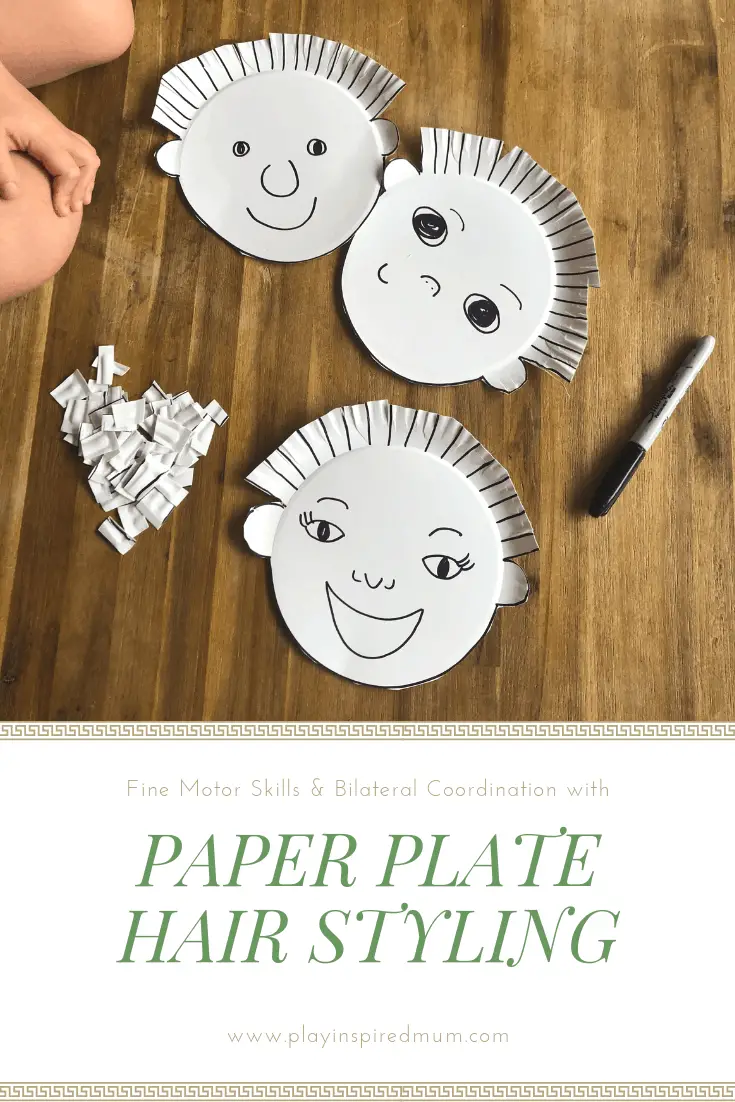 Paper Plate Hair Cut Craft
Watching Miss 4 try and manipulate her scissors around a design the other day bought to my attention to an area we need to practise.
A lot of skill goes into using a pair of scissors.
Both left and right sides of the body are required to work together to complete the task. Not to mention the strength in the hands to wield the the blades together and hand eye coordination.
To increase chance of success whilst Miss 4 practised her snipping, the plate was the perfect medium!
Paper can be quite limp making it more challenging to work with.
The rigid cardboard that makes a good old paper plate was the perfect base for our crazy hair cuts.
What you need to make paper plate hair cuts
Paper Plates
Marker
Scissors
It didn't take long to draw up three smiling characters and have Miss 4 snipping away.
She was engrossed in her task from the get go however needed a little coaching to get her using the correct technique.
1. "Thumbs up!"
A catchy little line that most kids are already familiar with. Thumbs up for a great job and thumbs up top when using scissors.
2. "Watch out for your helping hand."
It's not going to be able to help if it has been snipped – safety first!
3. "Helping hand does the grooves"
It's the helping hand that moves the paper while snipping. The scissors should be staying still while the paper is being moved between the blades.
It didn't take her long to snip down the lines to give each of the characters a full head of hair.
After a quick conversation about the similarities and differences our characters had, I gave Miss 4 the task of styling their hair and giving them a hair cut.
The three characters had perfectly styled looks and Miss 4 was so proud of her work.
This activity not only helped her with refining her snipping skills but also increased her self confidence when it came to using scissors.
Once she finished her styling activity, as quickly as she started she moved the pieces of 'hair' into her kitchen zone and began baking. Waste not, want not!
We will definitely get this activity out again. Miss 4 loved it. I'm thinking animals next time. Perhaps an echidna, dog and sheep…