Choosing a lunchbox for your child can be an overwhelming experience so we have put this comparison table together to help make the task that bit easier for you.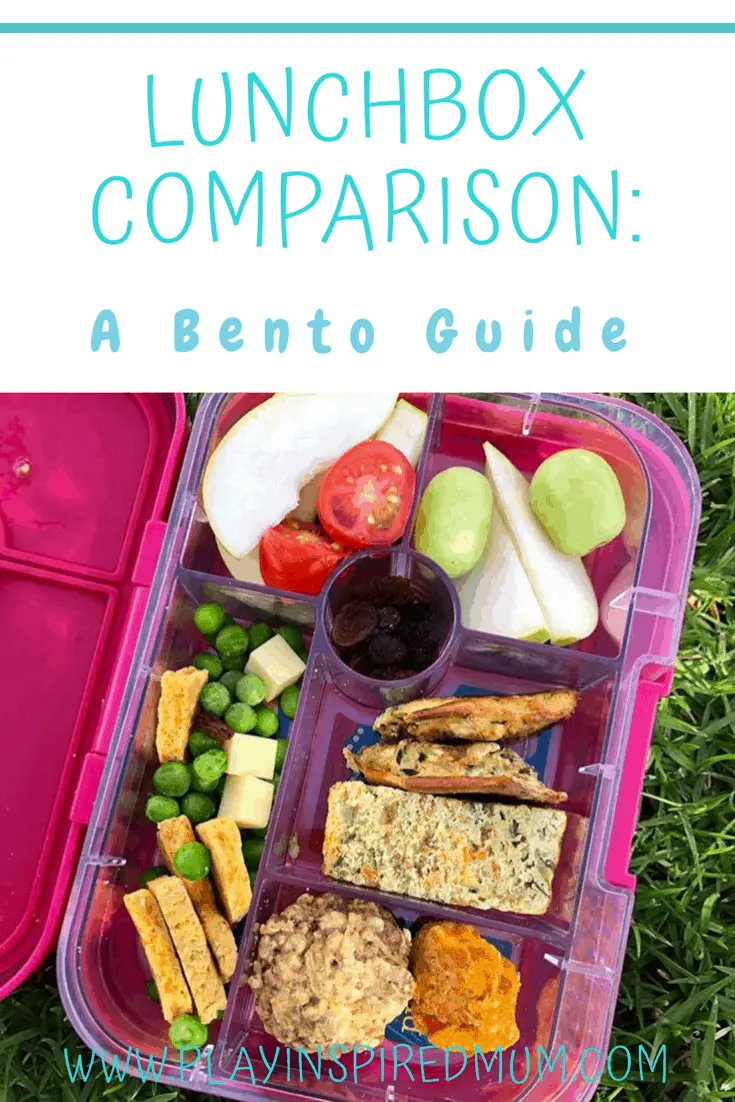 Lunchbox Comparisons: A Bento Guide
Bento style lunch boxes have become very popular. Not only do bento style lunchboxes make it easier for your child to access their lunches, they promote waste free healthy lunches. Its a win for our children, us parents plus the environment!
Things to Consider Before You Choose
Choosing a lunchbox for your child can be an overwhelming task however it doesn't have to be. For instance, here are a few things to consider to make the choice easier:
Child's appetite – What capacity will suit your childs needs?
Fastener – Will your child be able to open their lunchbox?
Size – Will it fit into their cooler bag?
Wet foods – Would it be useful to have sealable sections?
Crunch and Sip – Does your child require seperate recess / crunch and sip containers?
Which Bento Boxes We Use
Personally, we use a Planetbox Rover and a Yumbox Original in our house.
Miss 5 has used her Planetbox Rover for 18 months of school so far and it still looks like new. She has been able to open the clasp with no assistance since she was 3 and loves being able to help pack her lunchbox. The Rover is easy to clean and store when not in use.
My only critique is the weight of the lunchbox. It is quite heavy which is why when the time came to get Miss 2 her lunchbox, we got a Yumbox instead.
Miss 2 has been using her Yumbox for 6 months. I love the layout of the sections and the easy to open clasp. The inner tray is easy enough to remove for cleaning but can be a bit annoying compared to the Planetbox.
I store the lunchbox open to prevent mould growth after it has dried (I have never had a problem but had seen others on social media with similar style leakproof boxes develop an issue).
Lunchbox Comparison Table
Here is a breakdown of some of the popular bento style lunchboxes on the market. Each of them are free from lead, BPA and PVC. Please don't limit their use to just the kids lunches. These also make a great solution for packing healthy lunches for Mum and Dad to take to work too!
I hope this break down is helpful when choosing your child's next lunchbox.
If there is another style that you think needs to go onto the list, please feel welcome to let us know! Now you have your lunchbox sorted, time to get the freezer stash stocked up 😛
Dani D x
Disclosure: This Blog does contain affiliate links which I may earn a small commission from if you purchase through them, at no extra cost to you.