Disclosure: This blog contains affiliate links which I may earn a small commission from if you purchase through them, at no extra cost to you.
gtag('config', 'UA-136794034-1');

Our 'Out of this World' play theme for the week has taken us to planets, stars and the moon. This morning we toyed with the idea of a balloon alien!
Miss 4s eyes were wide when I explained that some people do believe that there are people who come from other planets and there are others who believe that they are make believe.
Exploring the 'what if' 
This is certainly a life lesson to be had. I'm grateful that we can live in a beautiful country where acceptance of different opinions is more readily accepted than perhaps they would be in other areas of the world. This grey zone certainly opened up lots of questions!
"But why don't scientists know?"
"Why don't they come here?"
"Why do some people think there are aliens on our planet?"
"How many are there?"
"I don't know if they are real or not. When can I find out?"
She wasn't entirely impressed with my lack of definitive answers for her but feels good in regards to there potential existence.
Moving on from the discussion, we got busy making our very own alien friends fit for a toddler!
How to make your Balloon Alien
To make two Balloon Alien Friends, we gathered:
4 balloons
2 A3 sheets of coloured paper
Masking Tape
Sticky Tape
Black Marker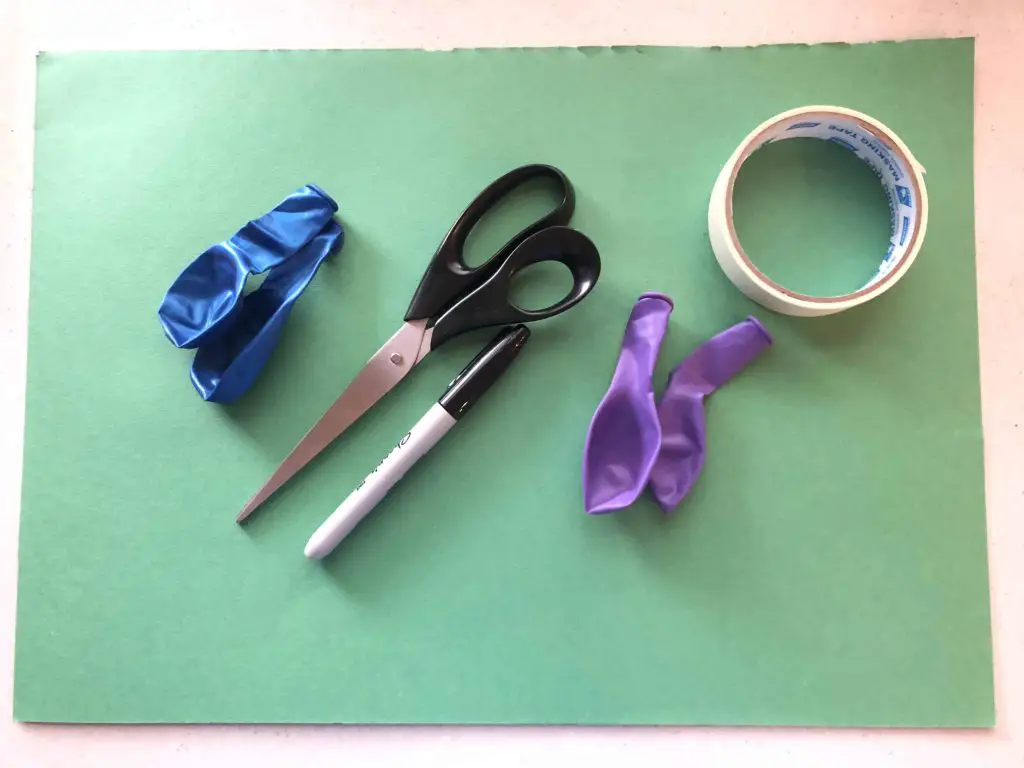 To get started, we cut the paper into 8 lengths to make our aliens arms and legs. We cut the paper horizontally so our arms and legs would be nice and long.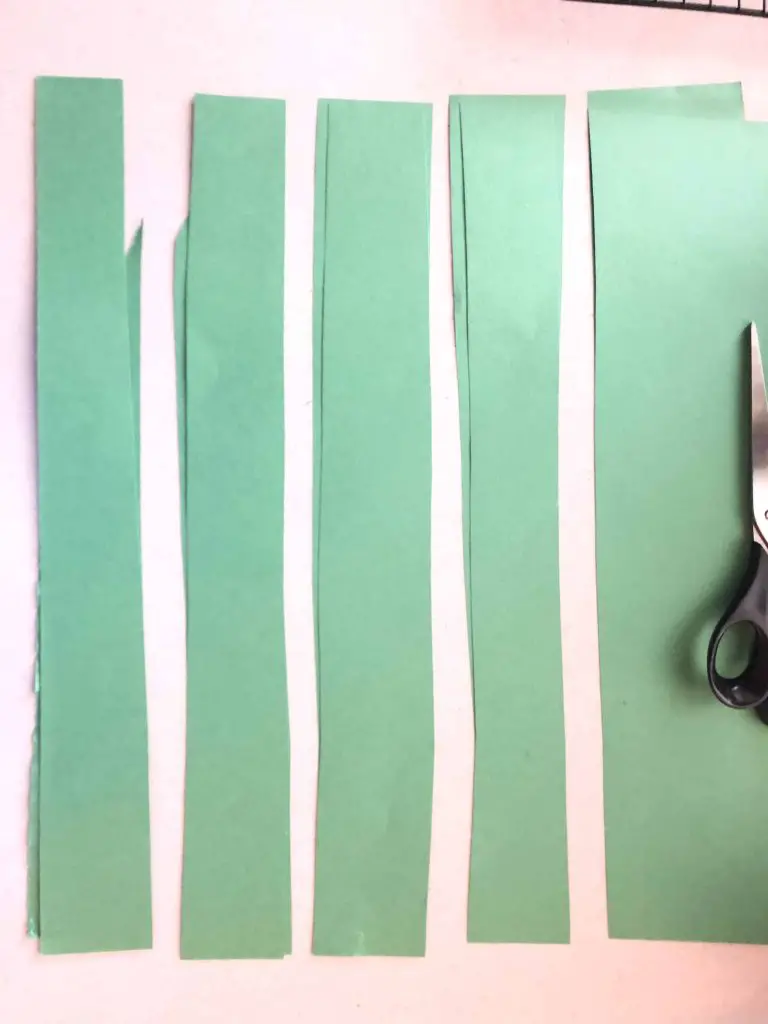 From here, we began to fold the paper. To add an extra something special to our alien, we crimped the paper by folding squares into the length so when it unraveled, it made an interesting pattern.
This folding action is also a great fine motor activity. It requires precision and good hand eye coordination to keep it neat and the creases straight.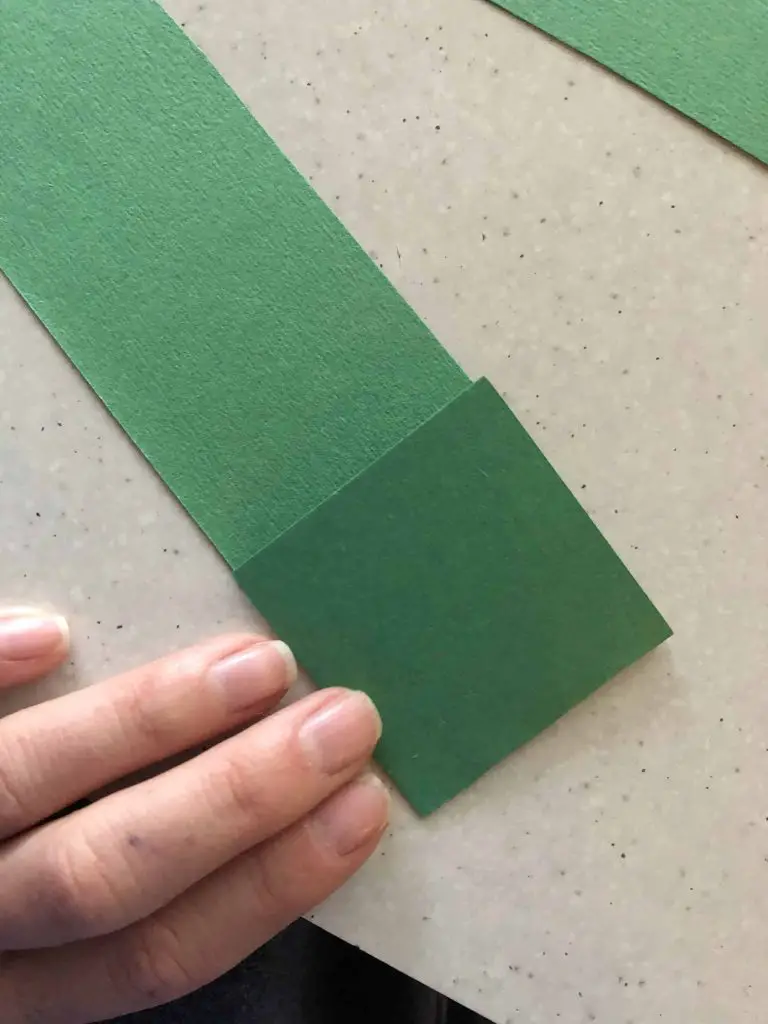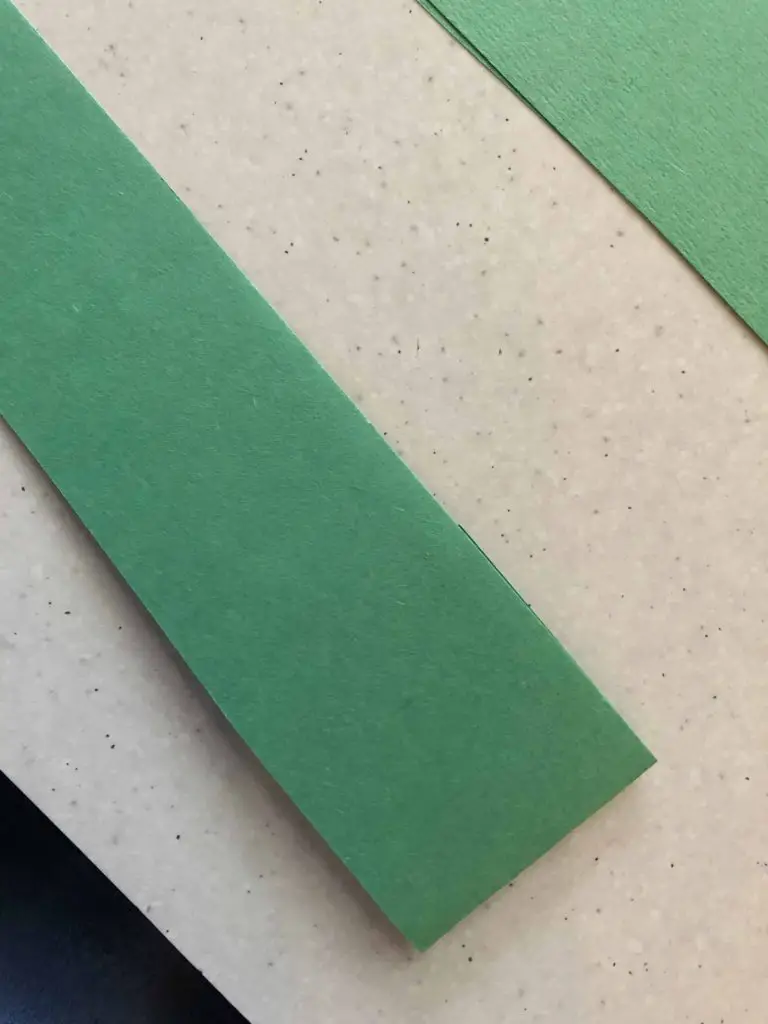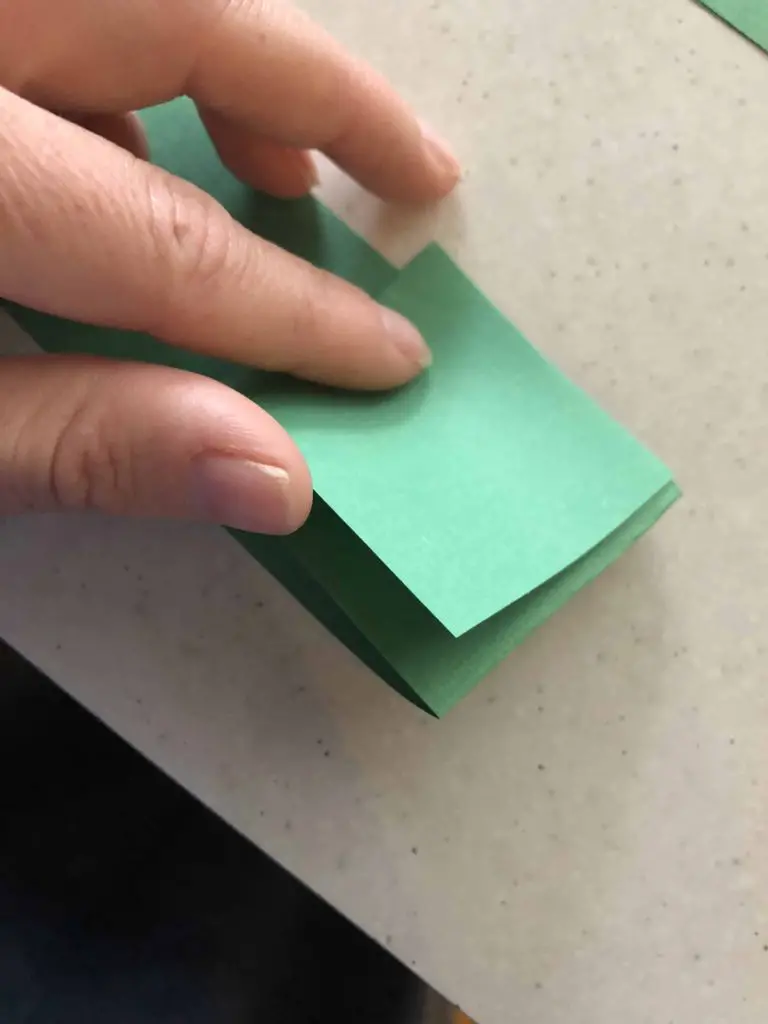 Once the arms and legs were done, we blew up our balloons and then used the masking tape to secure two balloons together. Simply just wind a length of masking tape around the bobbles left after tying up the balloons.
These make the head and body of our aliens!
Using the sticky tape, we fixed our arms and legs to the balloon. The girls started to get really excited at this point. The aliens were finally taking on a shape they recognised!
I drew on Miss 19ms eyes and mouth with Miss 4 watching me very closely. She confidently took the responsibility of drawing her aliens face on her purple balloon.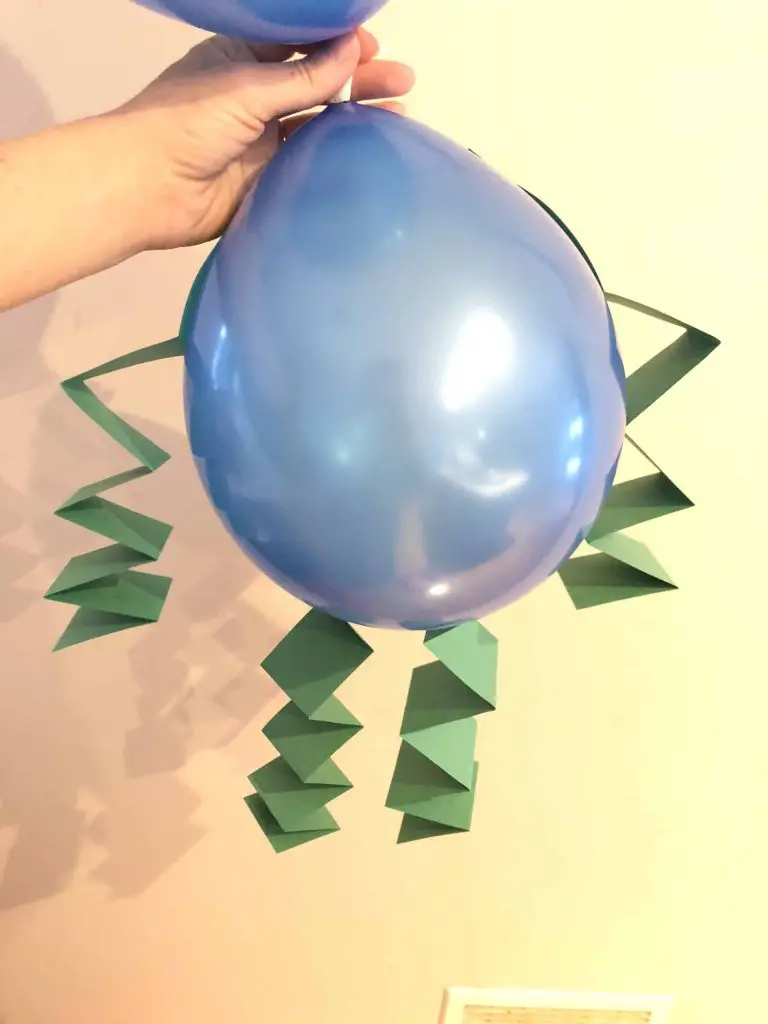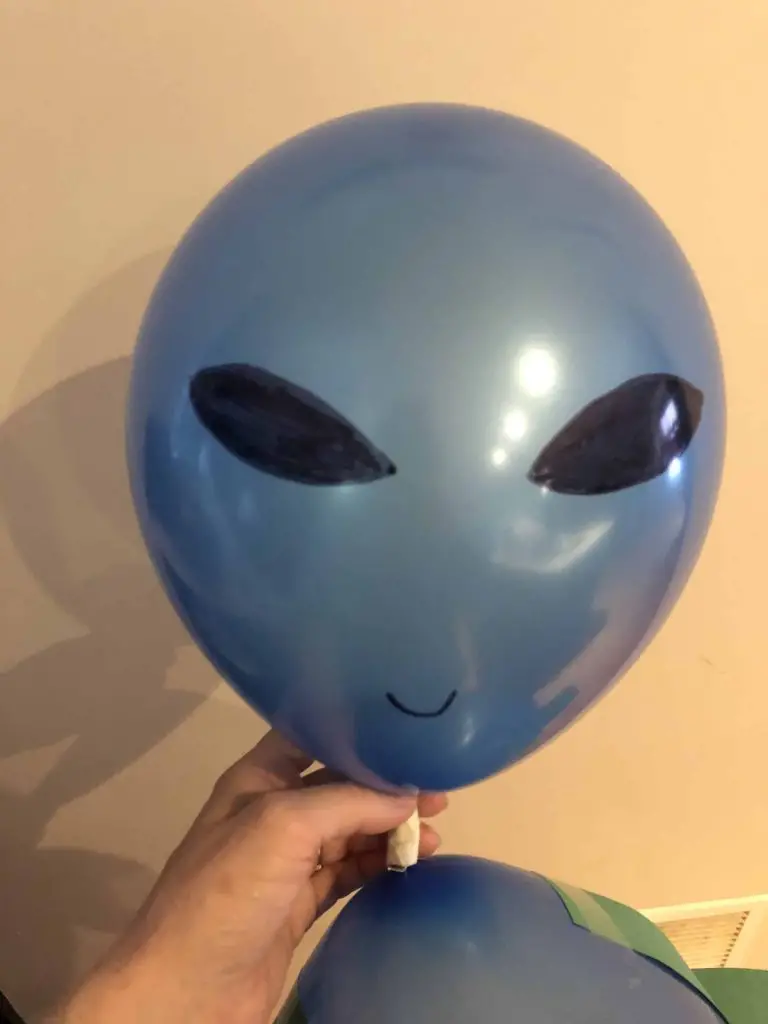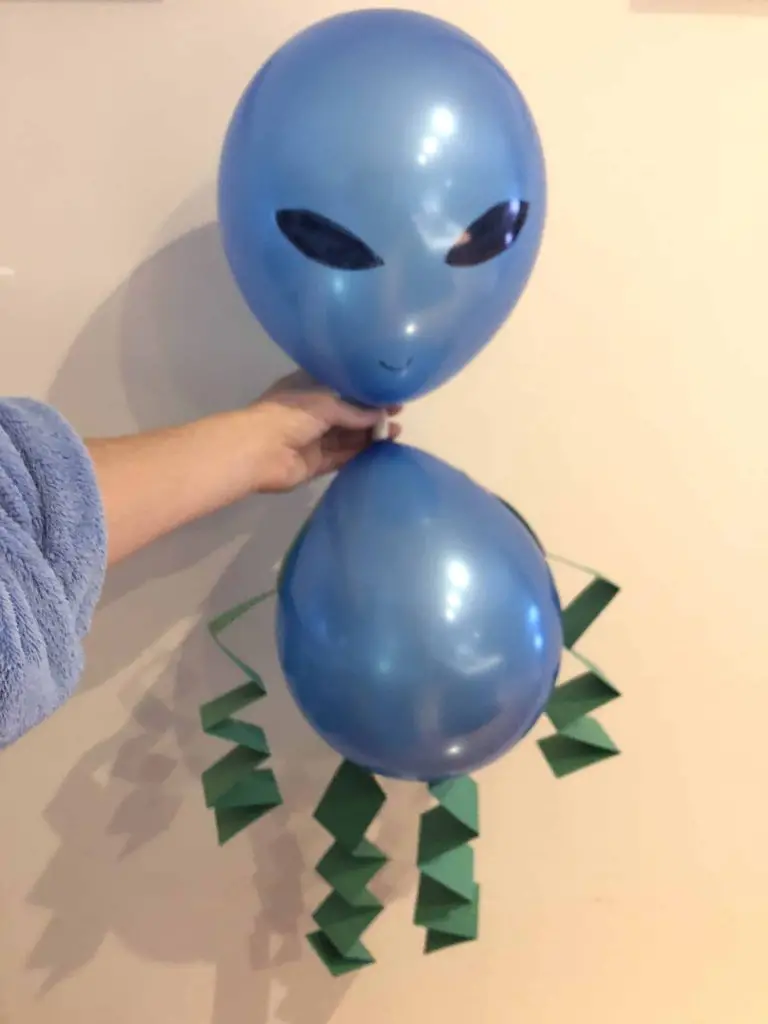 (Excuse the dressing gown sleeve. We made these aliens before 6am had even ticked over. I was in denial that the day had begun so soon after Miss 19m had a rough night teething and it was cold)
Creative play with Balloon Aliens
Both the girls loved their aliens!
For the next hour, the girls had them in their box cubby, on their bikes, the trampoline and even made them breakfast in their play kitchen.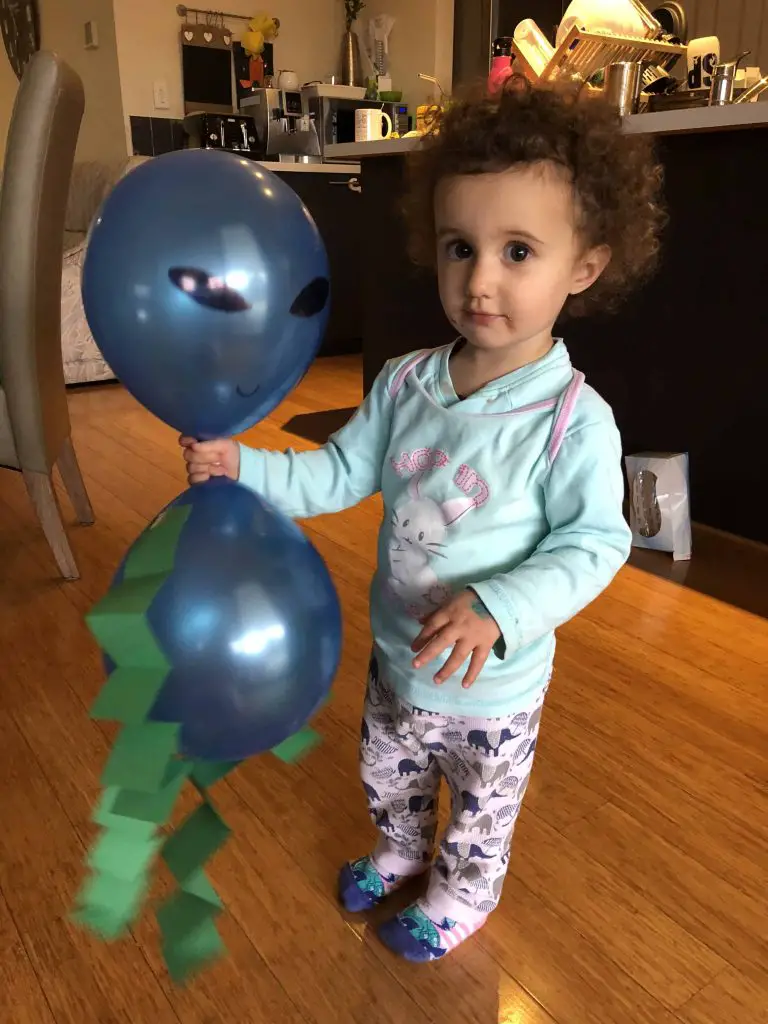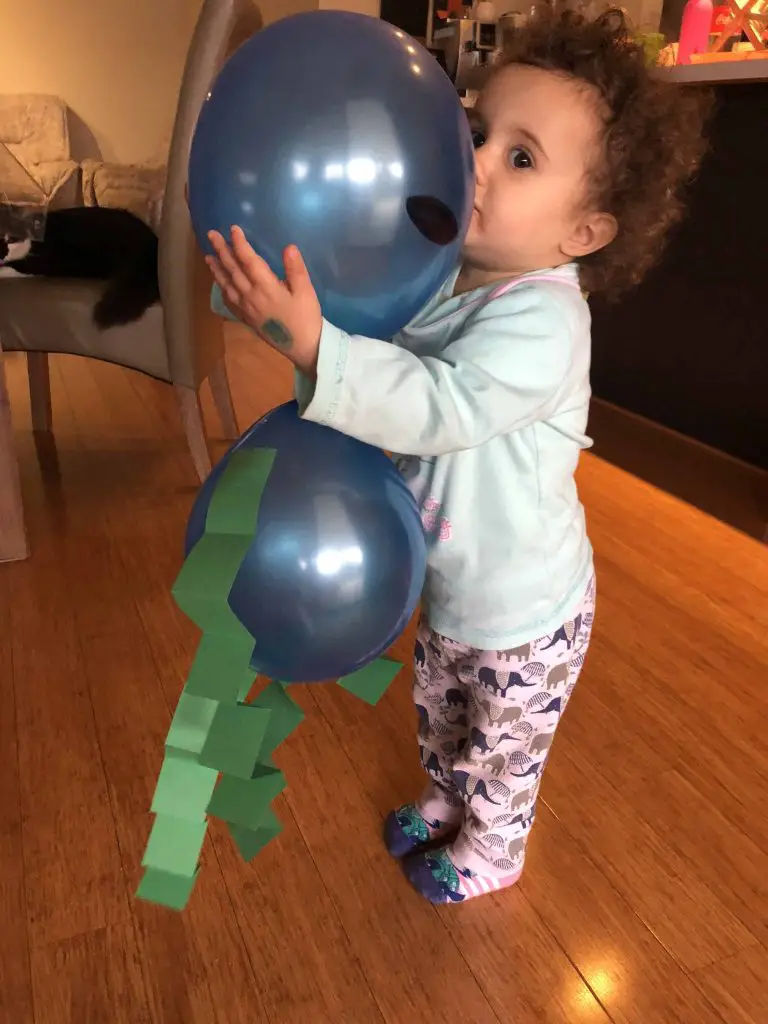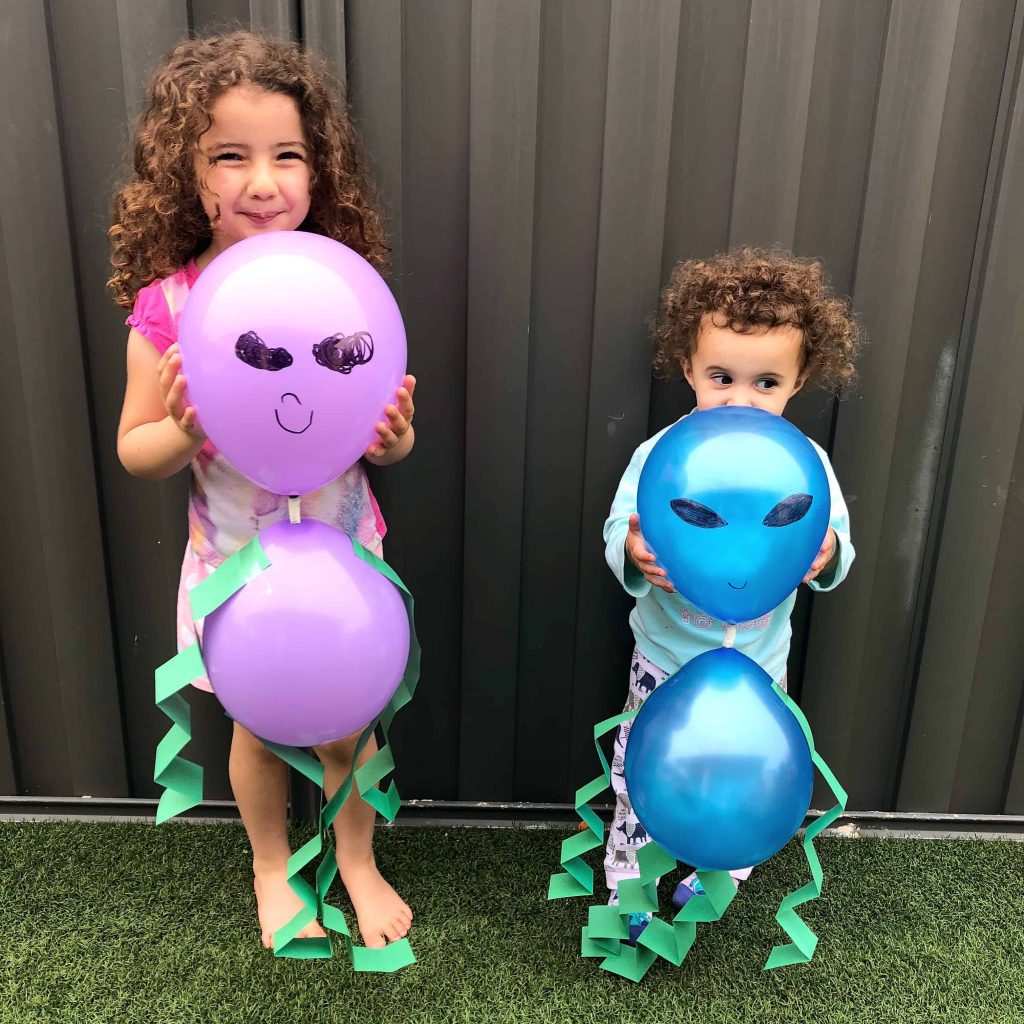 Whether they really are out there or not, perhaps we will never know, but what we are sure of is that these balloon aliens are lots of fun!
Dani D x
Disclosure: This Blog does contain affiliate links which I may earn a small commission from if you purchase through them, at no extra cost to you.
Do you have a space explorer on your hands? Check out these great space themed resources!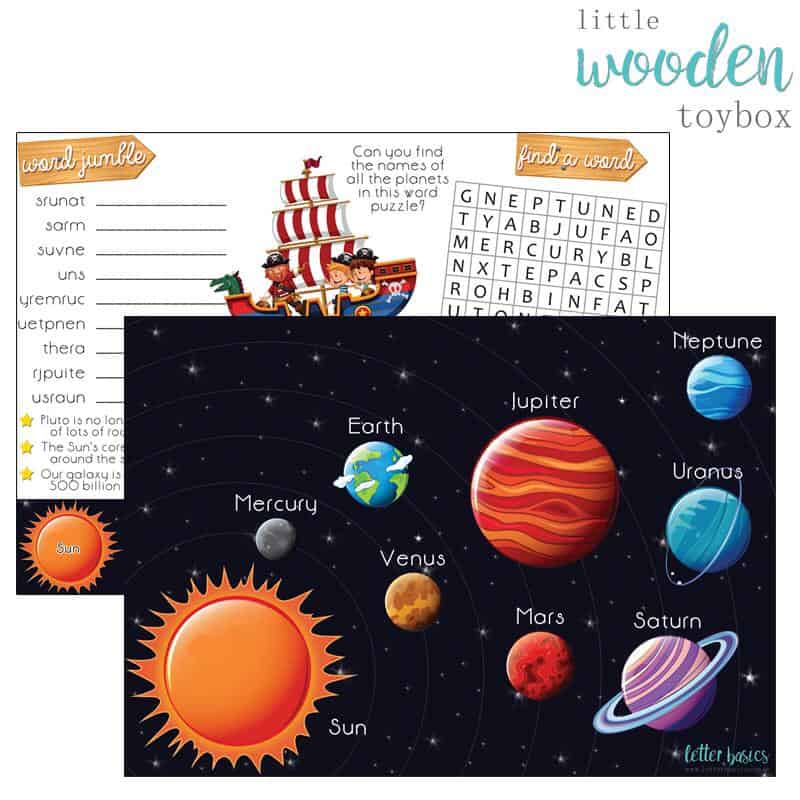 These space themed toys would be great additions to your space explorers play space!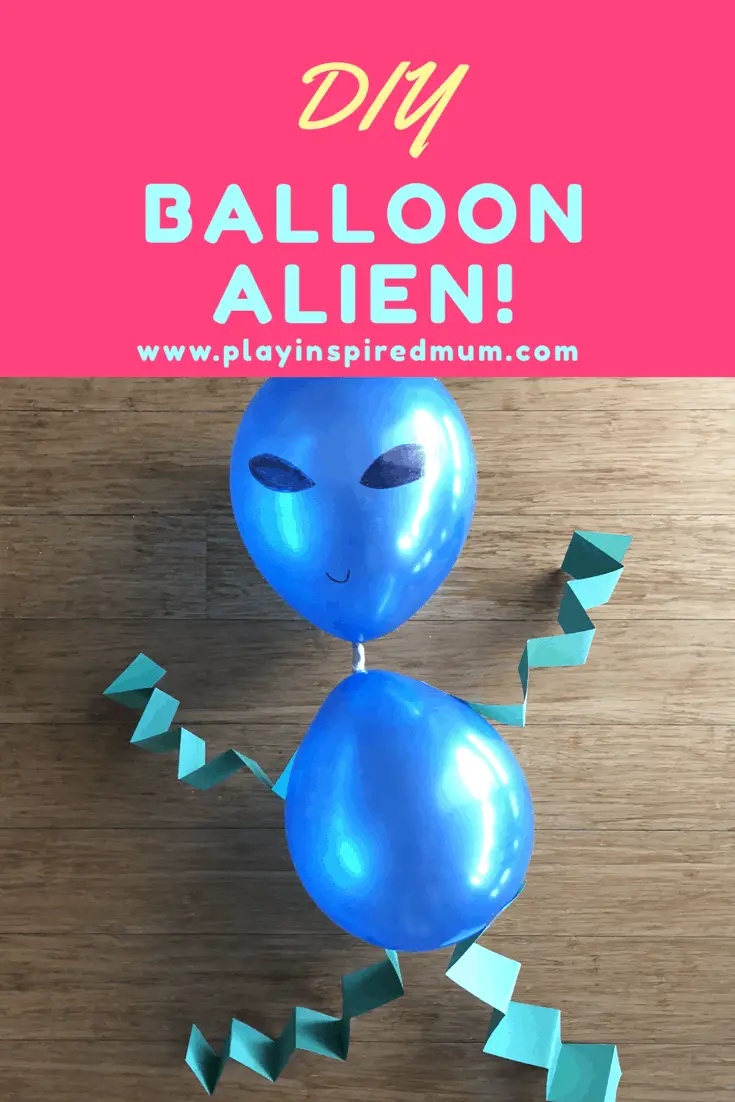 Explore more space themed play with DIY homemade Moon Dust!