Summer is here and isn't it fabulous!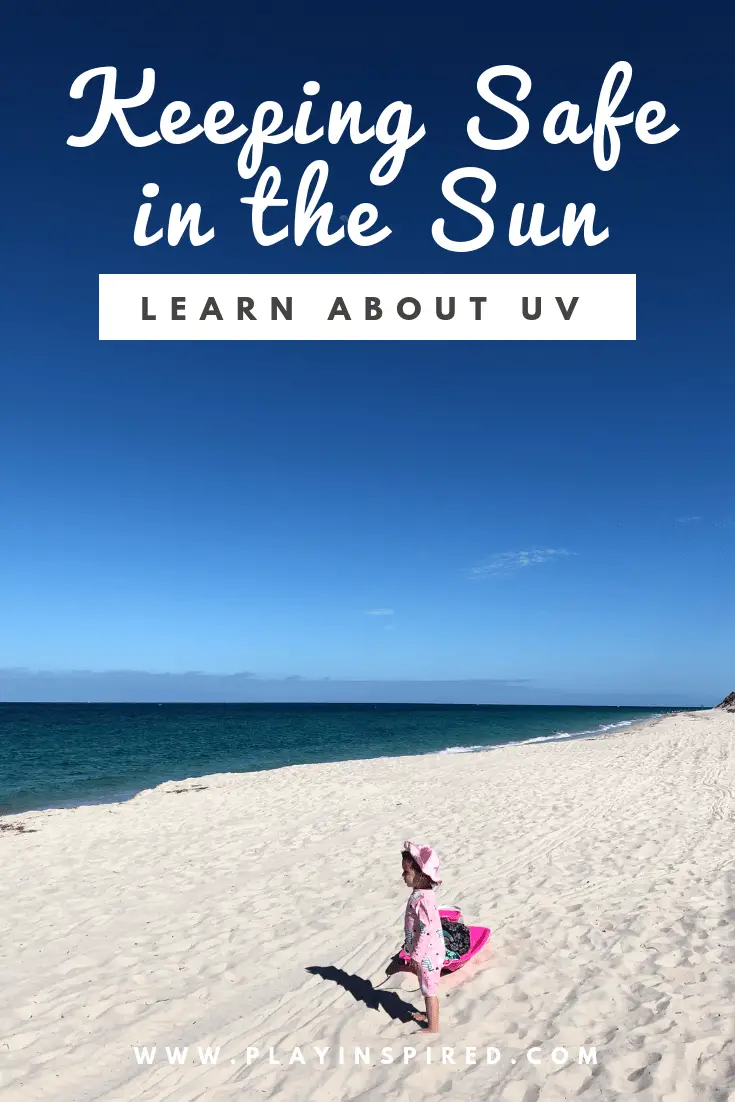 Gone are the chilly, dark dreary mornings of winter. Watching the sun slip up past the hills that border Perth, over the trees and stream through the windows of our living area has become one of lives little moments of bliss each morning.
The kids are eager to get outdoors from the get go. Miss 4 loves setting up obstacles courses much like they did at kindy over the year. Instead, Miss 21m loves to bounce on the trampoline and search for insects.
I usually sit outside with my favourite mug full of coffee and watch them just have fun ( and act as a volume control for our neighbours). We have breakfast in the warmth of the suns reach and tend to the garden. There have been many walks down to our local parks. Just like the old, we love to jump into the car to explore one that is brand new. We also love to visit national parks and going down to the beach.
Being amongst nature in the outdoors is something we really enjoy!
However… the sun or more so UV rays are always on my mind as the morning progresses.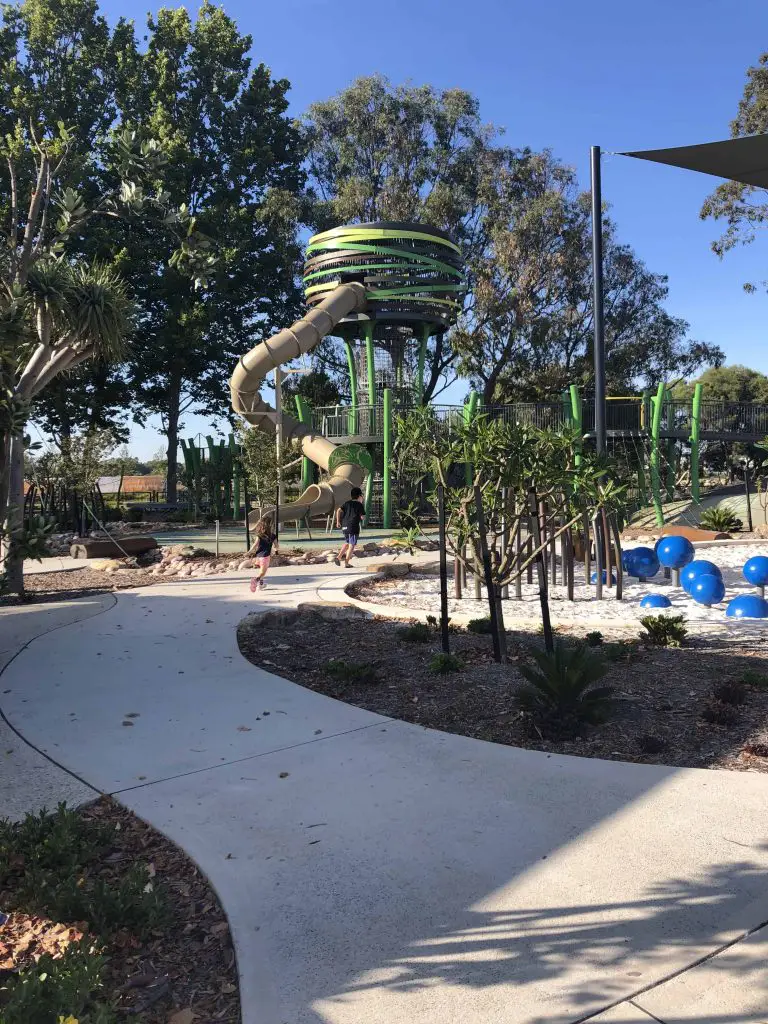 What is UV?
The sun emits radiation. Ultra Violet (UV) rays are a form of radiation that is emitted by the sun. UV rays are the main cause of sun cancer, sunburn, premature ageing and eye damage. This radiation can literally alter your skins DNA resulting in irreversible damage to your cells.
UV can not be seen, it can not be felt. Even on a cloudy day, UV penetrates through the clouds. Depending on the type of cloud, potential UV exposure may either be reduced or amplified. Cloud coverage cannot be assumed to be safer when determining exposure to UV rays.
Surfaces such as pavement, water, sand or grass may reflect UV rays increasing exposure. Did you know even wearing a hat in the pool, your child could still be exposed to UV damage. The rays can be reflected from the waters surface.
When is UV exposure safe?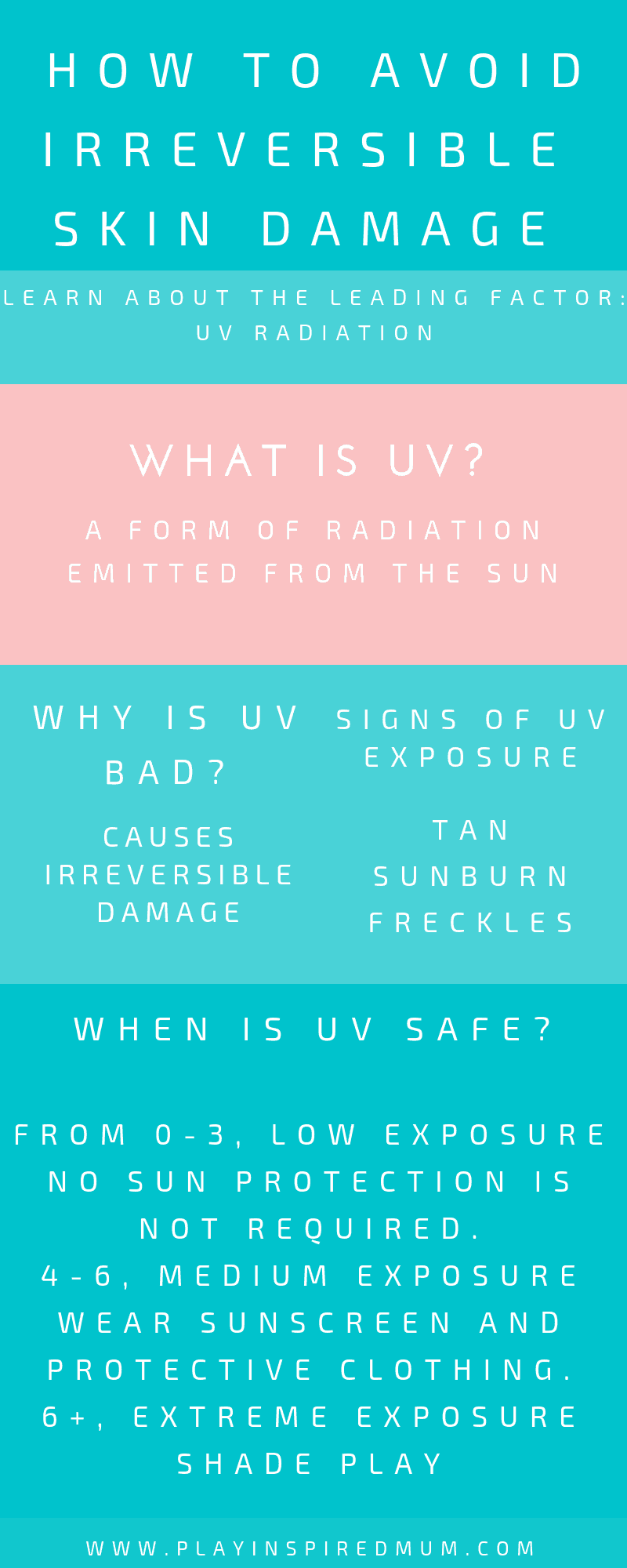 UV is measured on an index scale from 0 to 11+. The higher the number the greater risk of UV exposure and sun damage.
From 0-3, low exposure – no sun protection is not required.
4-6, medium exposure – wear sunscreen and protective clothing
6+, extreme exposure – shade play
Since UV cannot be seen or felt, you cannot simply rely on your senses to determine whether your exposure is at a safe level or not.
Generally speaking, in summer here in Perth, Western Australia you need not worry before 7:30am or after 4:30pm. The UV levels are typically low enough at these times to not be concerned about sun damage due to over exposure to UV rays.
How do we know when UV is at a dangerous level?
UV cannot be felt or seen. There is no way of knowing what the UV levels are by using your senses.
Unless you have a UV meter, a couple of reliable places to refer to for the UV levels are the Bureau of Meterology and Sun Smart App.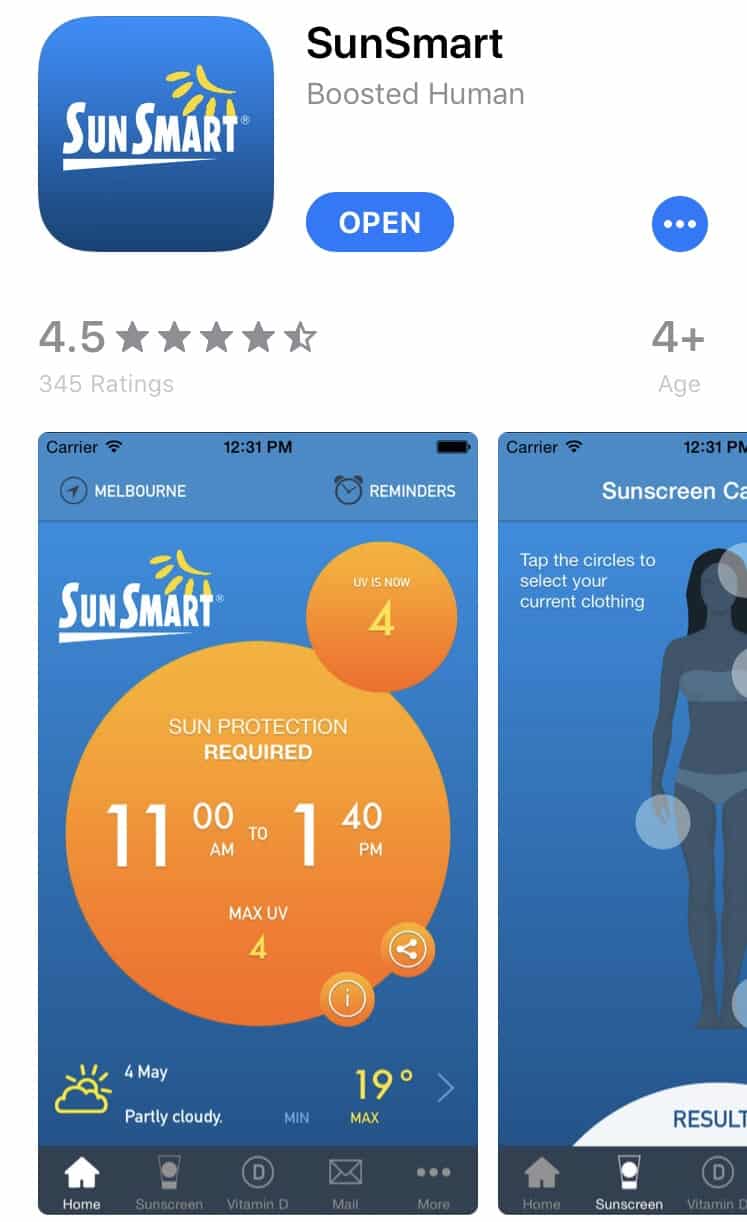 What are some signs of damage due to UV exposure?
Tan
A tan is perceived by many as a sign of health however it is in fact, your skins way of trying to protect itself from further damage from exposure to UV. There is no such thing as a healthy tan, unless it has been applied from a bottle!
Sunburn
Redness, painful to touch, peeling skin and even blisters go hand in hand with a sunburn. Even though a sunburn may only last for a few days, the after effects last much longer and will build up over time including premature wrinkling and increased risk of skin cancers.
Freckles
Freckles are a sign of previous UV exposure. They are a flat, small brown patch of pigmentation that develop in response to UV exposure and then in turn will mostly fade without it. They are typically harmless however any changes in an existing freckle should be noted and discussed with your GP.
How to stay safe in the sun
The best way to play safely in the sun is to be aware of the UV levels and adjust your play to suit.
Wear sun protection such as hats, suncream with 30-50 SPF applied 20 minutes before exposure and reapplied every 2 hours and protective clothing when UV is between 4-6.
Seek shade when UV is 6 or higher.
A little bit of sun won't hurt
Well…. this is true and then science says it can.
Yes, we do need a bit of sun to produce the all important vitamin D however the amount of exposure required to synthesise what we need is minimal and this can be done safely.
Getting outdoors has long been known for the positive impact on our body and mind.
I choose to keep our play in the sun between the times when UV exposure is safe or manageable with sun protection.
There is plenty of fun to have in the shade and I hope my children will take these healthy habits and awareness well into their adulthood too.
Dani D x
Disclosure: This Blog does contain affiliate links which I may earn a small commission from if you purchase through them, at no extra cost to you.

Help your child build an understanding of the weather and how it can influence their play with their own Letter Basics Weather Report!